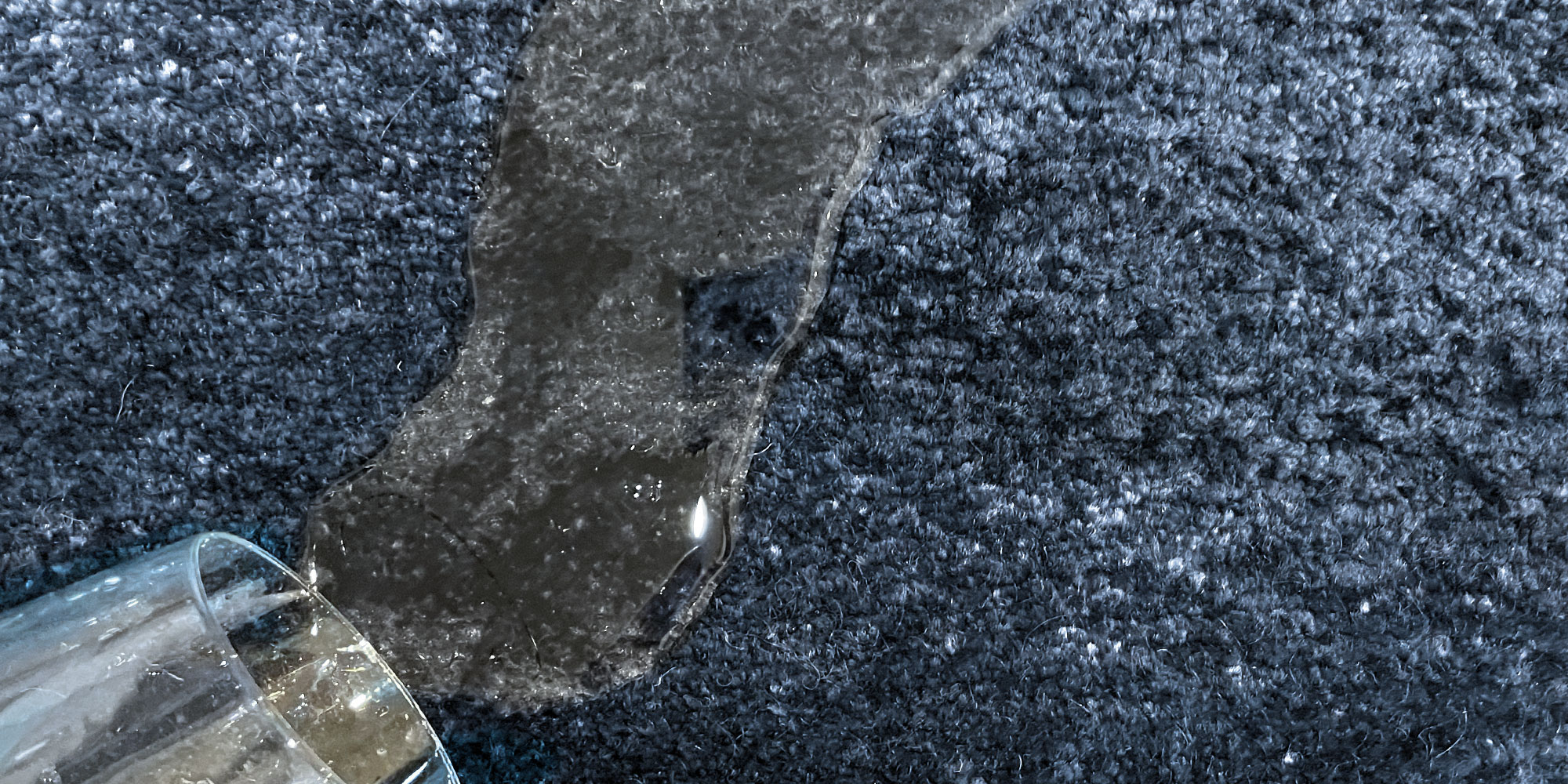 Cleaning
Preferred Cleaner Network
While general cleaning can be done by yourself, a professional clean every once in awhile will help refresh your rug's appearance and longevity. We recommend the following professional specialists for The Rug Establishment's rug and carpet cleaning including stain and odour removal and water damage restoration.
General Cleaning Advice
With proper care and maintenance, our Rugs should last for years. These cleaning and maintenance guidelines guidelines to keeping the floor covering looking its best.
No warranty is expressed or implied.
We recommend that you vacuum or sweep your rug regularly to keep it clean and to prevent the pile of the rug from flattening from being walked on. If you have purchased a shaggy rug we would recommend that you shake the rug or vacuum it using a nozzle attachment due to the longer pile of these rugs. If you have a powerful vacuum cleaner with strong suction we recommend that you do not use it on full power on wool and shaggy rugs as it may loosen the yarn. Most light dirty marks can be cleaned with a damp cloth. Do not machine wash steam clean your rug (unless the label on the back of the rug instructs that you can do so).
We recommend that Professional cleaners be consulted for the best cleaning method for your rug. If you are still unsure - do not hesitate to contact us for any support.
Care and Maintenance
Vacuuming
For Shag Rugs and Wool Rugs, You should vacuum your carpet regularly using an upright vacuum cleaner (but no teeth or combs). For everyday cleaning, simply shake the rug to remove loose dirt and fluff pile. We advise against use aggressive vacuum cleaners with rotating brush heads, as this will overly stimulate the loose yarn.
Rug Rotation
Periodically rotate your rug every six months to alter the traffic pattern on your rug's surface. This will also help with preventing timber floors from having uneven discolouration.
Rug Protection Options
Some rugs may benefit from a fibre protection application that helps minimise absorbency and protects your rug from stains, mould and sun fade. Contact your nearest showroom for more information.
Jute Rug Cleaning and Care
Jute is a soft, flexible and hard wearing fibre that is extremely strong yet has a surprisingly silky, soft feel. Jute is an eco-friendly material that grows quickly and is 100% biodegradable and recyclable.
Indoor Use
The Rug Establishment's jute rugs are for dry indoor use only because natural fibres are absorbent and will shrink and expand with humidity changes. Jute rugs are best suited to dry, well ventilated or climate controlled environments. They should never be used in moist areas like bathrooms, kitchens, basements, or other damp and humid environments as they can shrink or pucker.
Sunlight
Rotate your jute rug regularly if it is placed in a sunny location because all fibres, dyed and undyed, will change over time, especially when placed in direct sunlight for several hours a day.
Vacuum Regularly
Vacuum your jute rug once or twice weekly to help remove the fine dirt particles lodged between the fibres that cause additional wear. Do not use a vacuum cleaner with a beater brush. Do not steam clean or wet shampoo your jute rug. We recommend using a dry extraction carpet cleaning system, like Host or Capture, to clean all natural fibre rugs. These are available at hardware stores and home improvement centres.
Sprouting
Natural fibre rugs like jute may commonly experience "sprouting" which is when small fibres start sticking up. Jute fibres are short and have a natural tendency to pop out because they are woven from handspun jute yarn. This simply requires clipping down the fibres that have popped up with scissors. Similar to the initial shedding of a wool or synthetic fibre rug, sprouting reduces over time.
Jute Rug Warranty Information
The Rug Establishment's handwoven jute range is limited to a one year warranty with a replacement item or goods to the same value. After six months, all claims are equal to half the original value. This is because jute rugs are expected to deteriorate faster than wool rugs, due to the more brittle composition of the raw fibre.
Although jute rugs are one of the most eco-friendly options since no fertilisers are used in growing jute, they can be difficult to clean. Regular vacuuming suffices for normal cleaning but jute rugs are absorbent to moisture and any spills or spots, even if it's only water, needs to be removed immediately to avoid staining.
Untreated spills will attract dirt so always carefully blot the spill with a clean, absorbent white cloth straightaway. The cloth should be replaced regularly so it can extract as much liquid as possible. You should blot only, since rubbing the spill area will spread the liquid, working it deeper into the fibres and the area impacted will become much larger to clean.
Food or solids accidentally dropped on your rug needs to be removed carefully. Scoop up the food with the dull edge of a butter knife or spoon, making sure you don't make the area to clean larger. Blot any remaining food spills to get rid of as much as possible before further cleaning.
Treat the stain with water and a sponge or soft bristle brush. If water alone isn't enough to clean the stain, use a mild detergent with warm water but make sure to clean it all off the rug after. Blot the treated area with a cloth or paper towel to get rid of excess water before letting the rug completely dry.
Mould, Moss & Mildew on Outdoor Rugs
Vacuum to remove any mould, moss or mildew. Scrub the area with a combination of one part bleach and two parts water.
Place the rug outside on a sunny day in the sunshine, and the sunlight will take care of a slight mould or mildew problem.
All other cleaning guidelines still apply. If the rug has not been able to be dried after extended moisture - please refer to a mould expert for advice. The Rug Establishment cannot take responsibility for items that are left damp - as area rugs are not designed to be used wet.