Hallways are probably the top of the list in your house for the most traffic, which makes hallway runners a valuable asset. Functionally, they protect your carpets and wood floors from constant wear, scratches and scuff marks, provide a sound barrier and protect your feet from hard, cold floors. They also trap heat to help insulate your home.
Aesthetically, hallway runners brighten up your home, making a big style impact in a small space. They transform the feel and atmosphere of your home. Like all other area rugs, hallway runners come in a myriad of colours, textures and patterns to suit the look you want to achieve. They turn a floor you just walk on to something that brings your rooms together.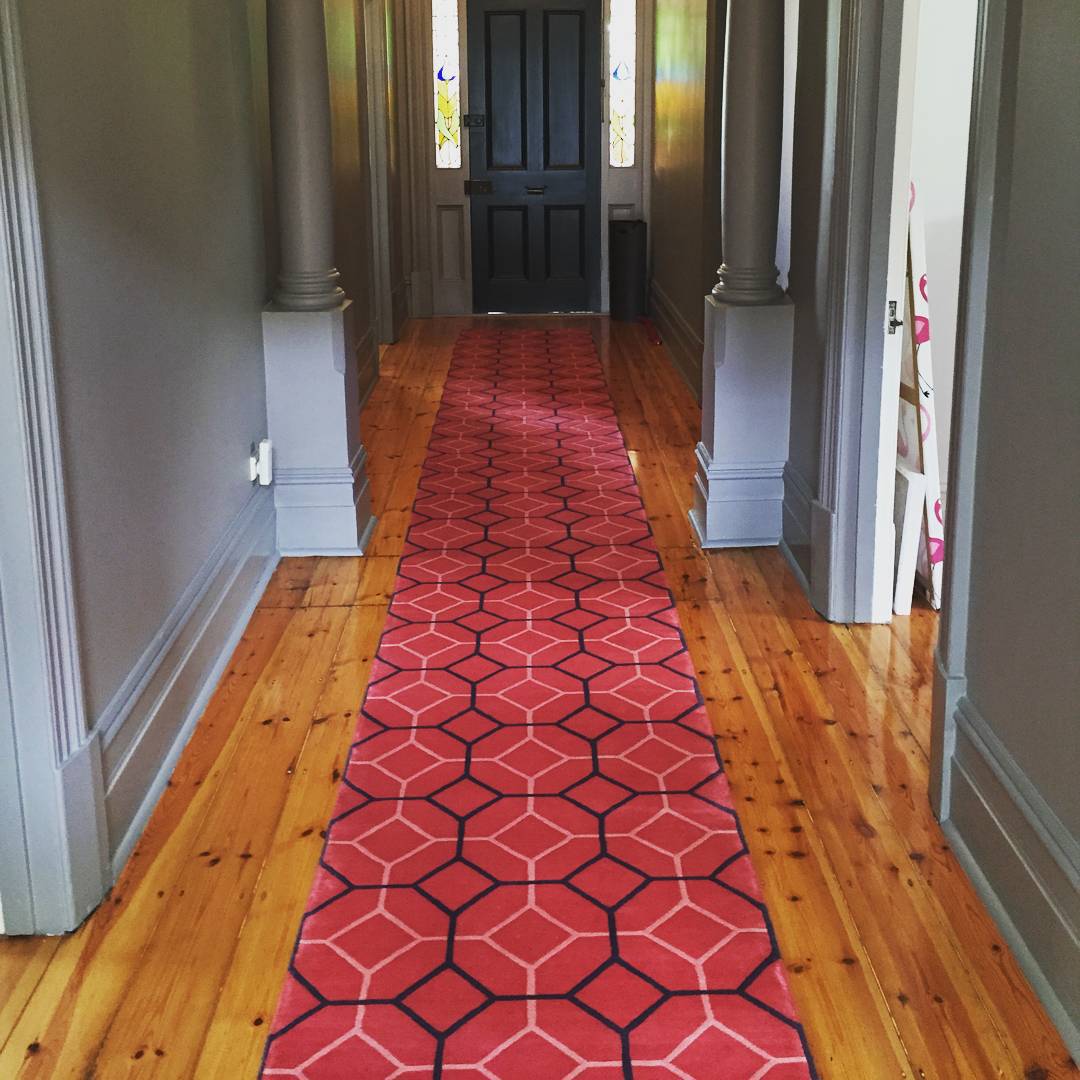 Before you even head to the rug and carpet shops, make sure you measure your hallway. The shape of runners seems pretty basic but they actually come in a few different widths and lengths. For a perfect fit, measure 10 cm or around 4 inches away from the wall. Other considerations are doors that protrude into the hallway (like closets).
Next, think about what you want to achieve with a hallway runner. Do you want to brighten it up? If so, think about light coloured wool area rugs. If you're worried about it looking dirty in a high-traffic area, opt for darker rugs with a pattern to disguise it.
When you've got your masterpiece, you want to place it in front of the doorway so when someone is entering the hallway, they are stepping straight onto the runner. The runner should stop close to the end of the hall without entering the room beyond.

If you opt for a shorter hall runner rather than a full length, make sure you position it so that when someone enters the hallway they are either on it or off it (but not half-half). Placing it away from the door is still perfectly acceptable as a shorter runner accents the hallway. Hall runners can create a stunning entrance to your home, we custom make our hall runners as no two hall or foyers are the same.