While you may love the clean feel of tiles and hardwood in your home, area rugs can easily be incorporated to areas like the living room or bedroom to help protect your much loved floors. There are many benefits of having an area rug or two in your home like adding artistic value, adding comfort, helping to reduce noise and its versatility.
Style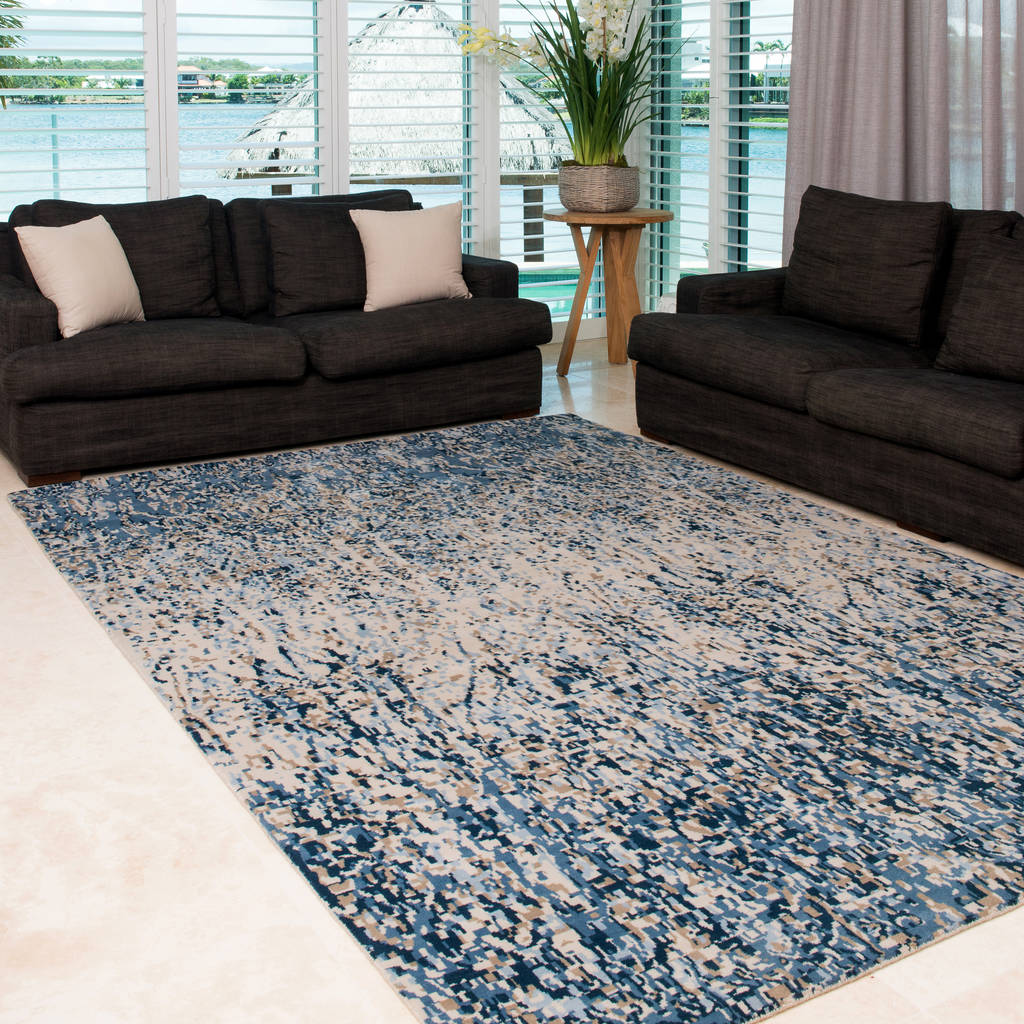 Area rugs instantly add colour, texture and pattern to a room and create visual interest that reflects your style and personality. They are considered as practical, functional art for your floor that helps define the mood or character of a room.
Rugs are especially great if you're renting and want to freshen up the space but aren't allowed to paint the walls, hang more pictures or art, or add any permanent decorative touches. Just remember that the rule of thumb in design is to create an equal balance of interest for the eye, so if you have neutral coloured furniture and décor, a bold printed rug would be perfect and vice versa.
Comfort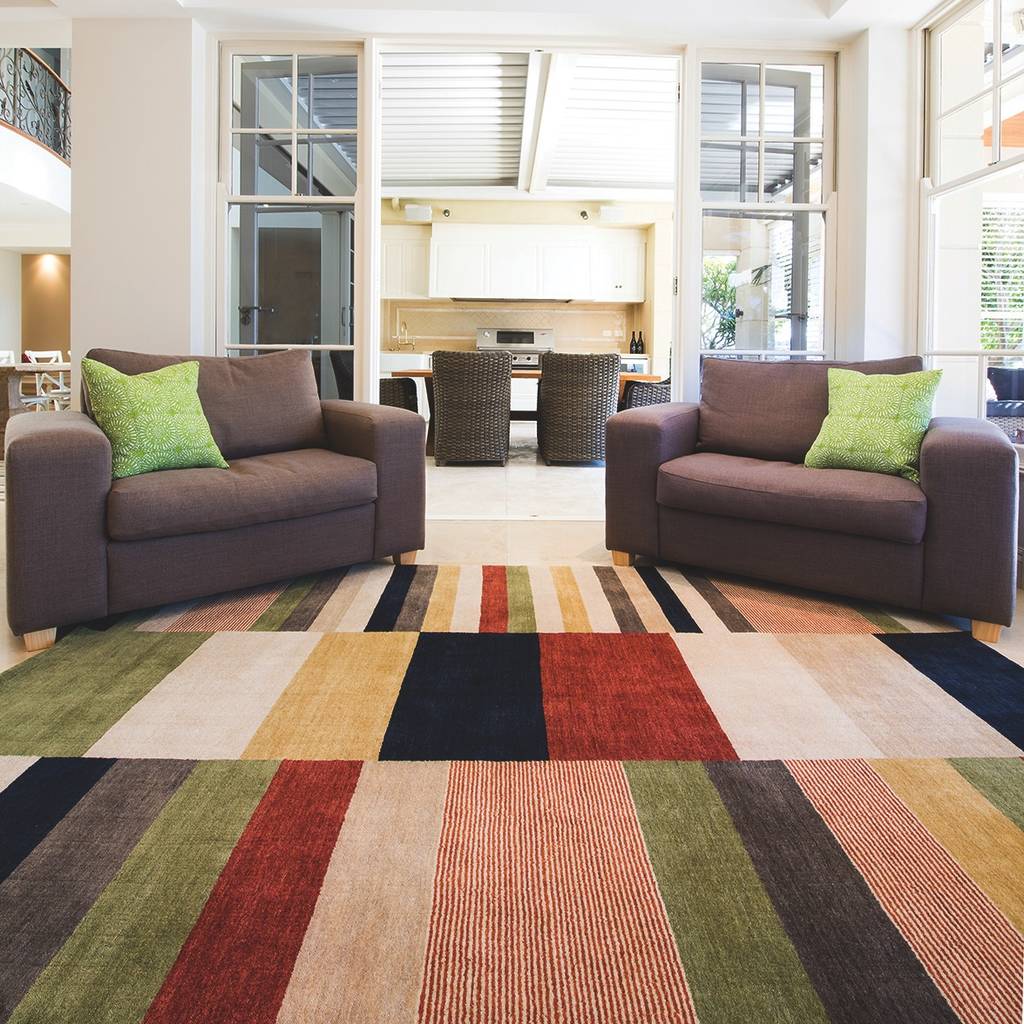 Conversation areas like the living room can be warm and inviting with the help of an area rug and in certain spaces, they create a cosy feel, particularly in the colder months. They are great in high traffic areas or in areas where children often play on the floor like a baby's nursery.
Sound Reduction
Noise transferring from room to room or between units can be annoying. Rugs actually help to absorb and reduce noise like the sound and vibration of walking or things being dropped onto the floor, especially on hard surfaces like hardwood floors. Area rugs also help protect from slippery floors and help prevent damage like scratches.
Versatility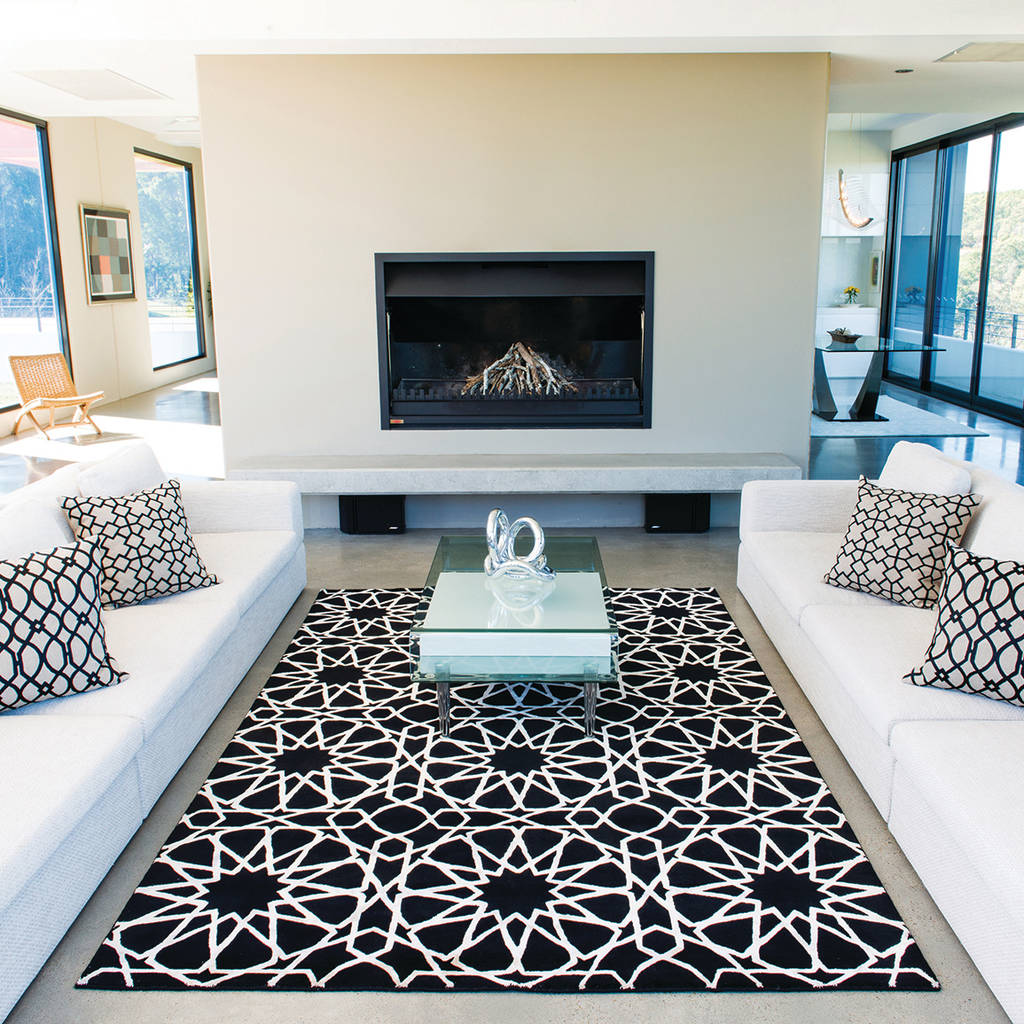 An important benefit of rugs is that they are versatile. You can move them around the room, to different rooms and even take them with you when you move! They are perfect if you love changing your décor frequently, allowing you to mix it up with the season or whenever you like. Area rugs are particularly important in open floor plans because without them, a living or dining room space will lack definition and boundaries.