Modern florals that uses bright colours are ideal in spaces with clean lines, white walls and neutral furnishings. They add warmth and cheer while still maintaining the modern vibe and paired with metallic, adds a modern touch of sophistication. While there are many bright and whimsical floral rugs, there are also more subtle ones.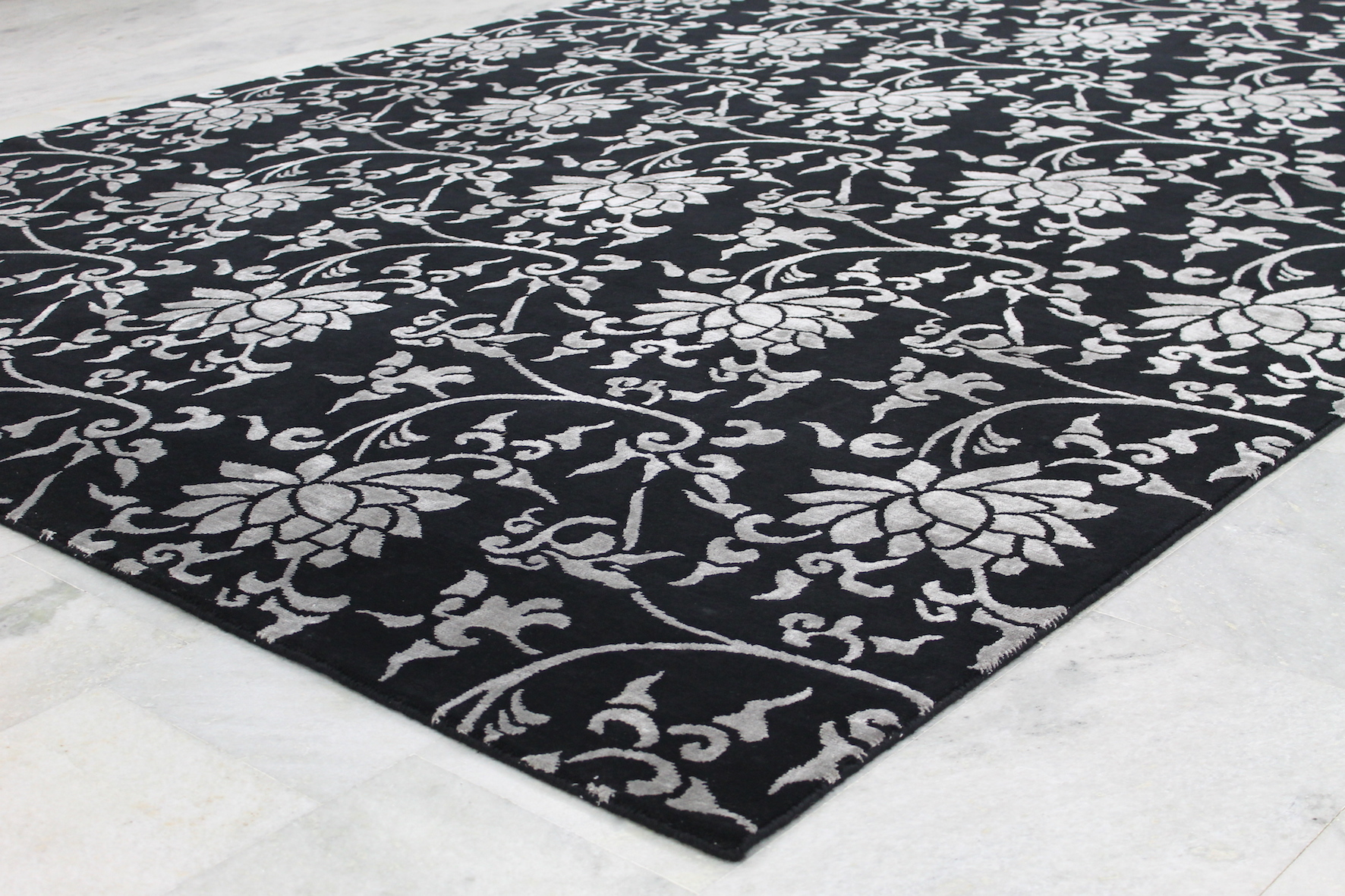 If you're scared that florals might create a cluttered look, choose florals in monochromatic colours like black or white. This will make other elements pop and if you're decorating with white or black vases and décor, they will make the florals look stylish and chic. Darker floral rugs with smaller patterns can be very sophisticated when paired with a leather sofa or a dark wooden desk.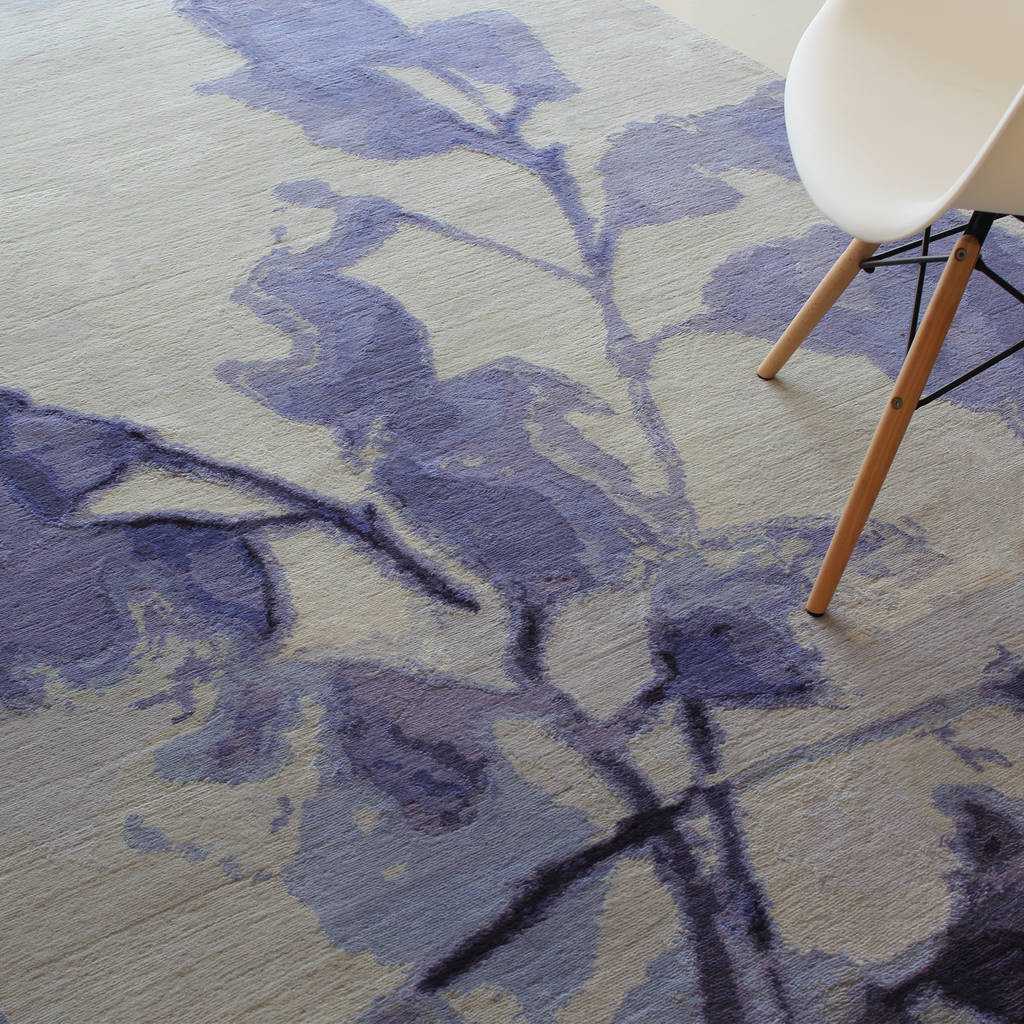 Scale is another factor to take into consideration since it affects the mood of a room. A larger print on something small looks modern, while the same pattern in a smaller scale will look more vintage and feminine. Small prints in lighter hues feel feminine but bold, large patterns with a modern-art vibe are usually more masculine.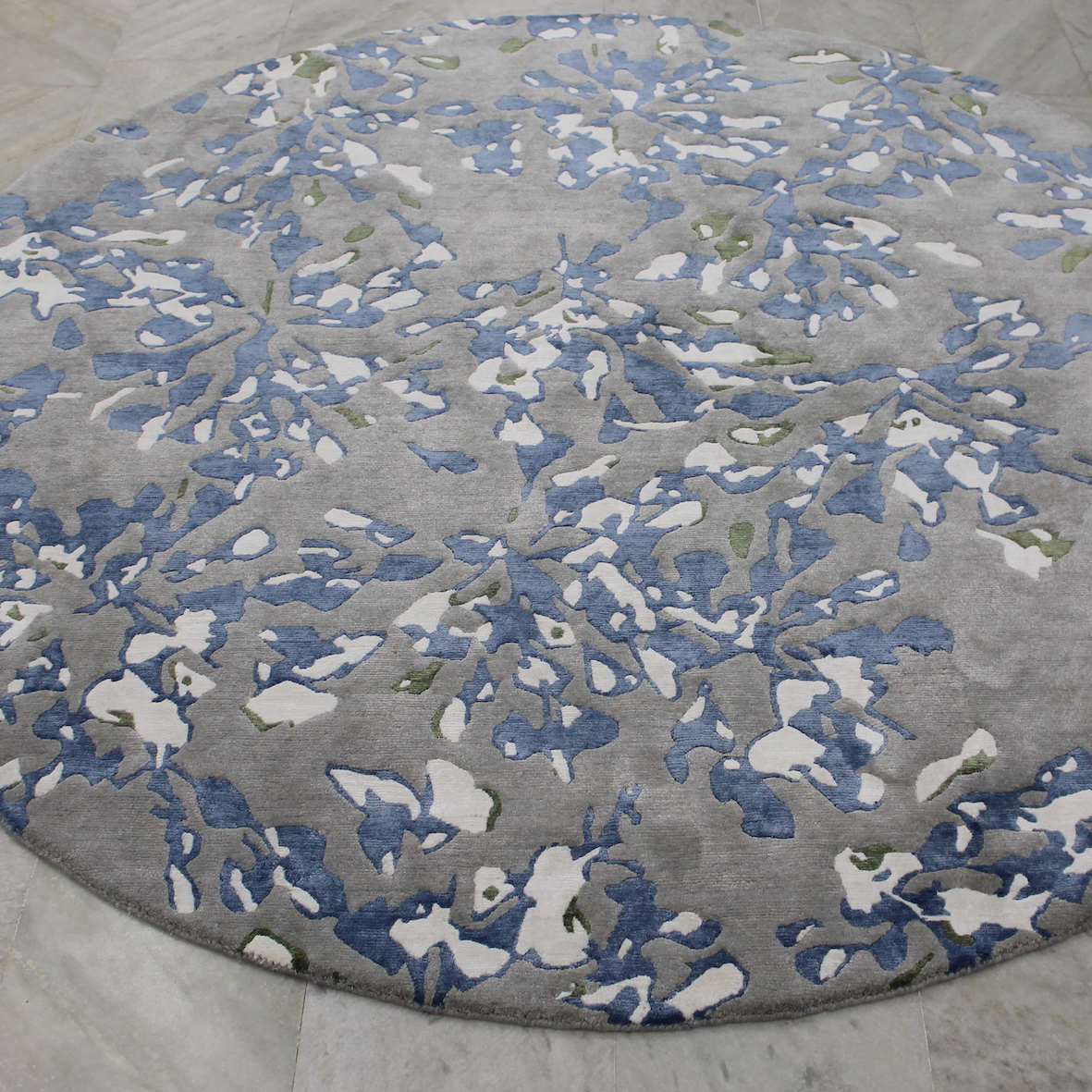 Custom round Haboku floral rug
If one piece is particularly flowery, create balance with something non-floral. Add modern elements like a glass top coffee table and blend the floral rug by introducing accents into the décor. So if there is a bit of teal in your rug, use a vase or throw in the same hue.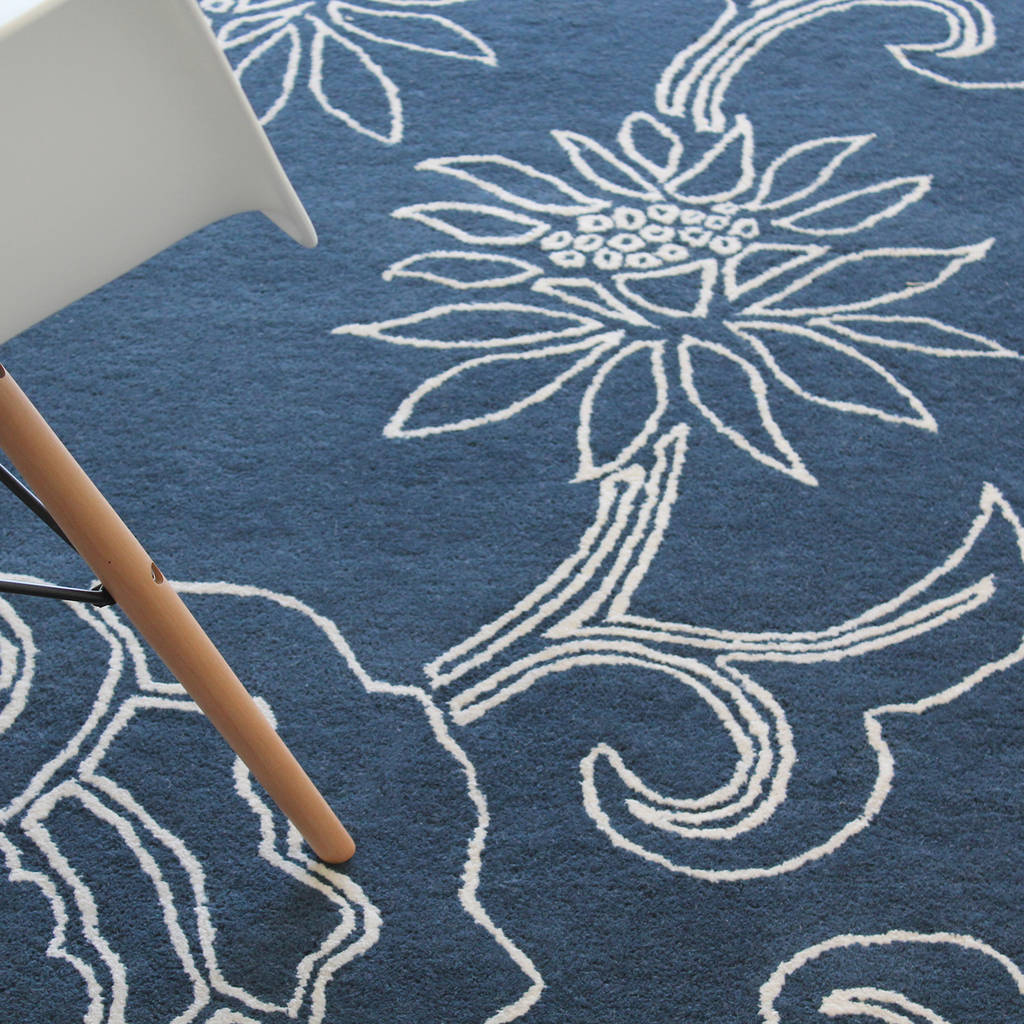 Tia Keywest wool and art silk rug
Just keep in mind that it's best not to go for larger décor items because they will compete with the rug. You can also try mixing larger floral prints with smaller ones, but keep everything else simple to avoid overwhelming the space.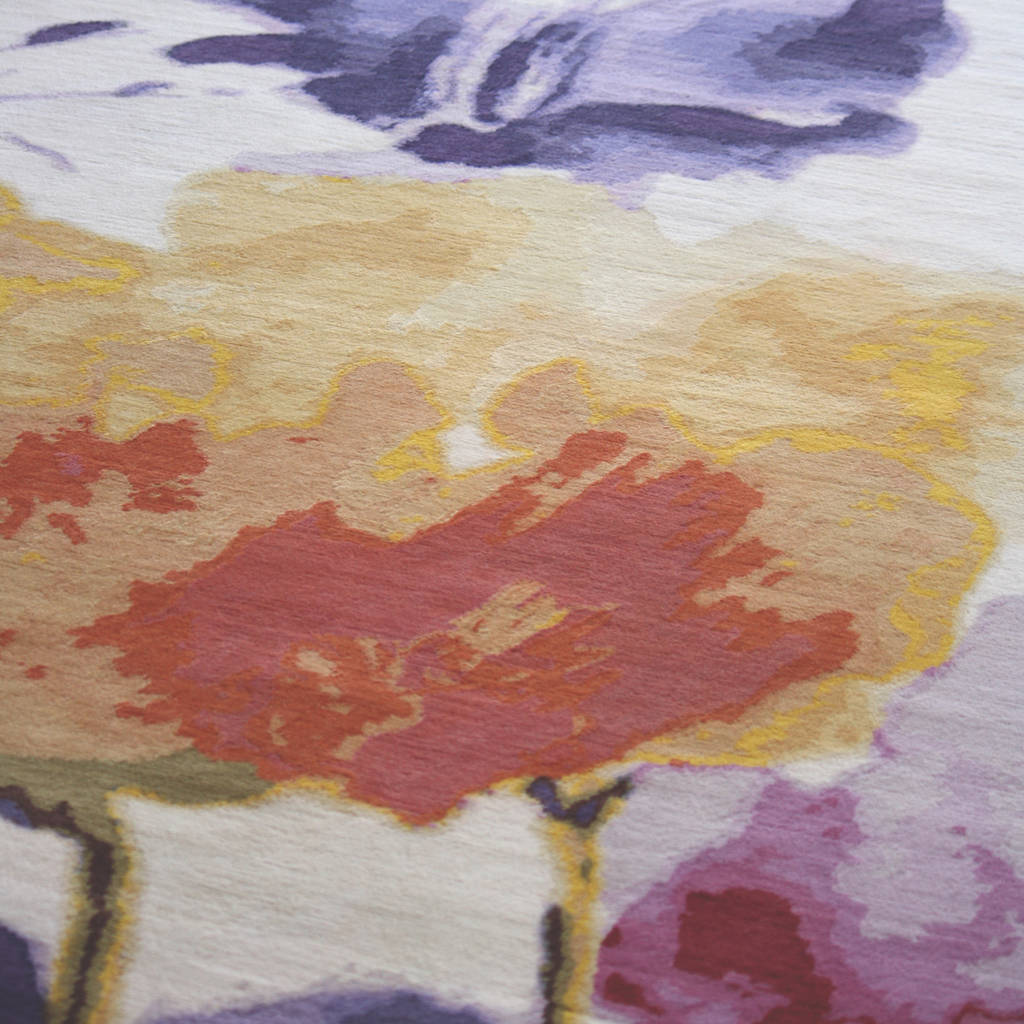 Don't forget about real cut flowers in a vase to finish off the fresh spring look!
Click here to see our designer floral rugs.