Managing Partners Richard Auchter and Ross Page's recent trip to our mill in India lets you see an overview of the amount of work that goes into each handcrafted rug.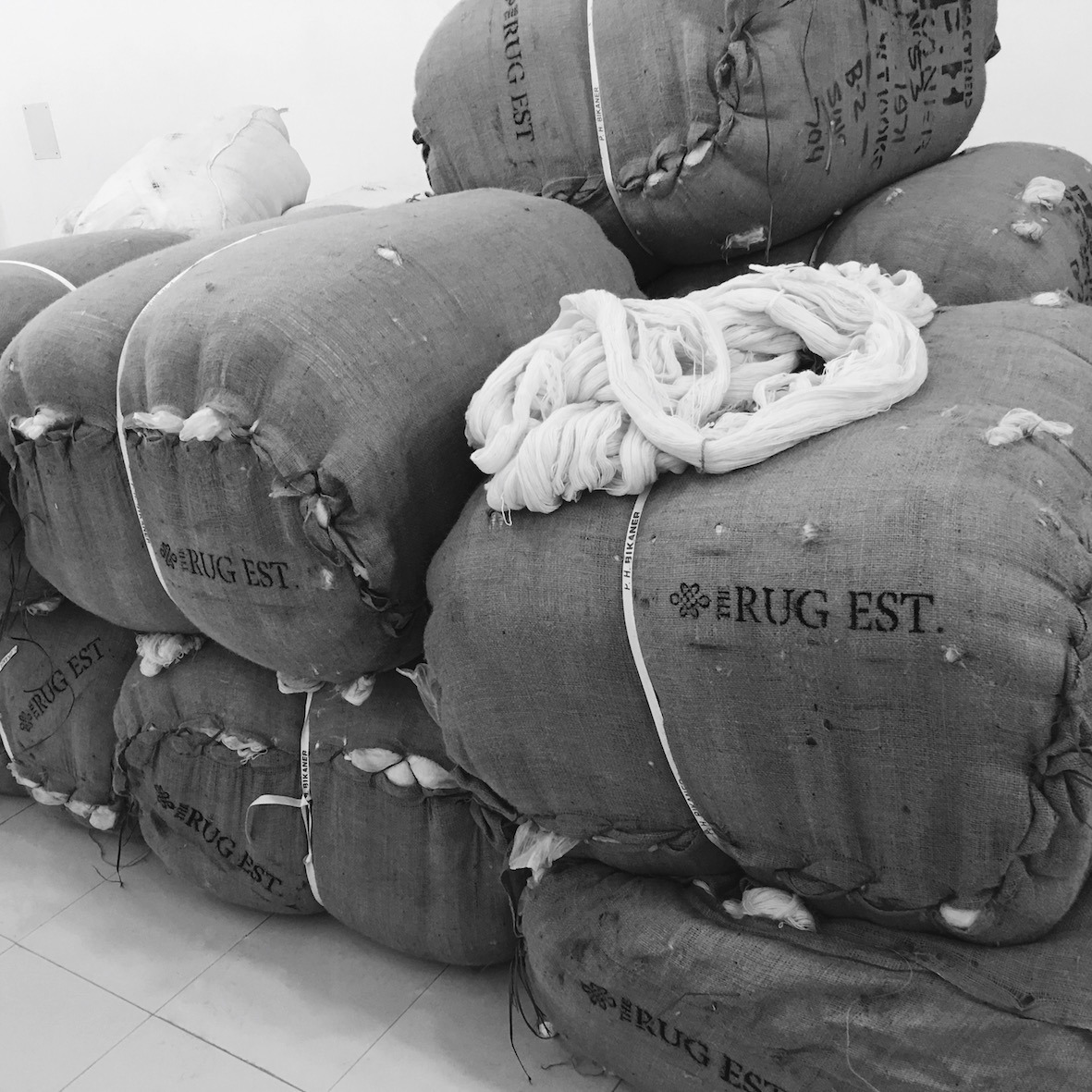 Before anything even happens, we need yarn! Yarn is made from unprocessed wool that is first separated by hand to get rid of sticks and clumps and then fed into a machine to separate it into individual strands. The yarn is then washed with detergent and wrung out several times and repeated with water only.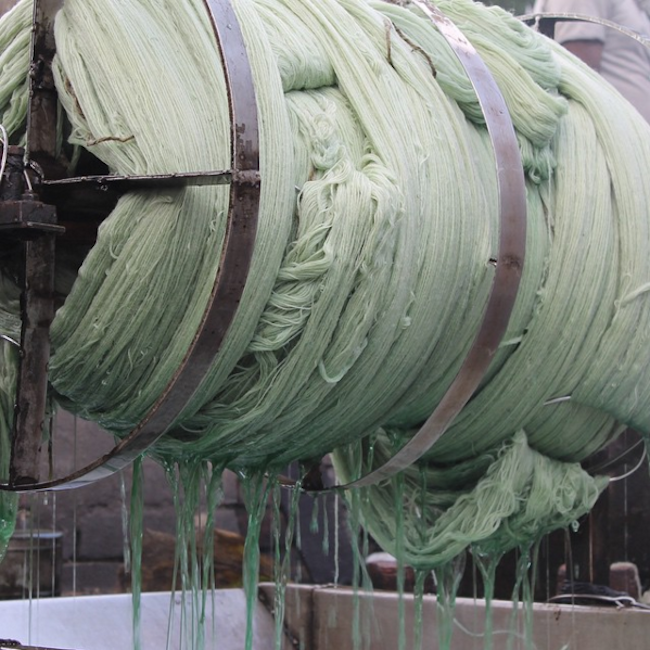 The dye from the poms picked out are made from a precise combination to create the exact colours. Yarn is submerged into the dye and heated to a near boiling point for a certain amount of time depending on the colour.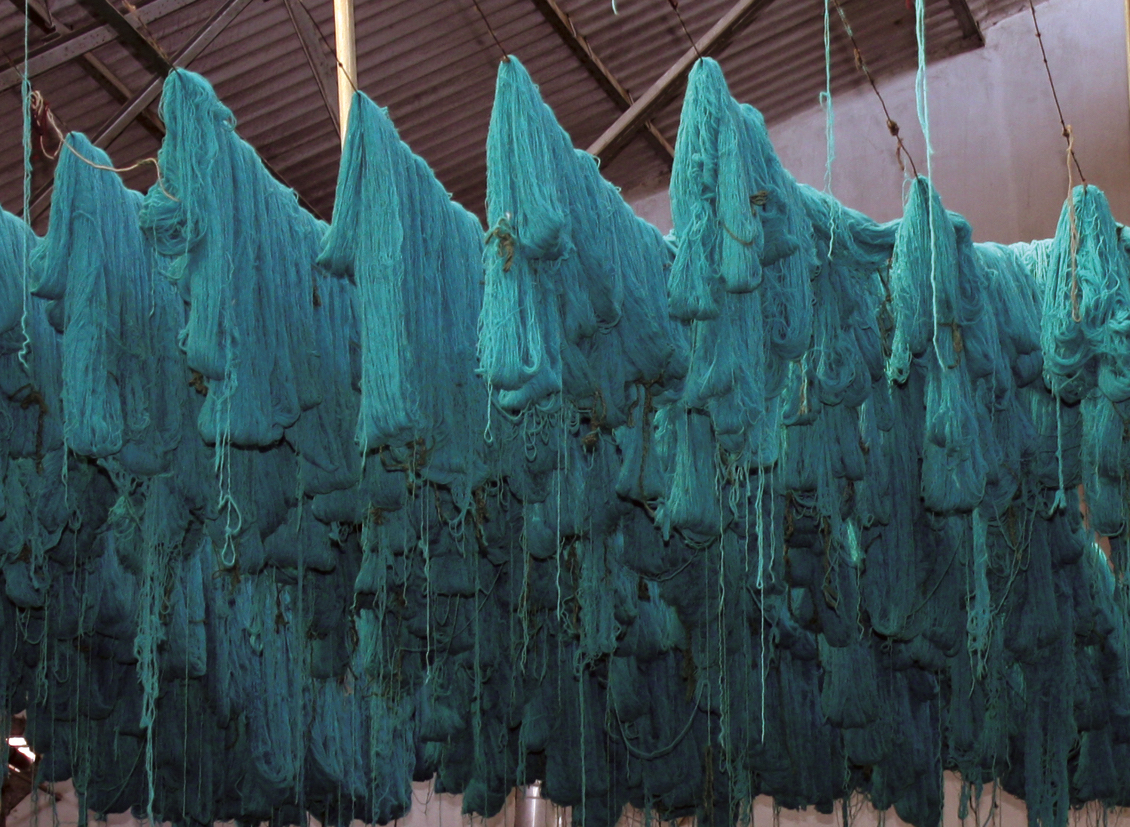 We are then dependent on the weather because it needs to be completely dried in the sun.
An artist draws a scaled design map with each square representing a knot for the weavers while a loom (frame) is prepared by stretching columns of thread, called warps, onto it. Then the meticulous weaving process begins. A 100 knot rug means there are 100 individual knots for each inch of your rug.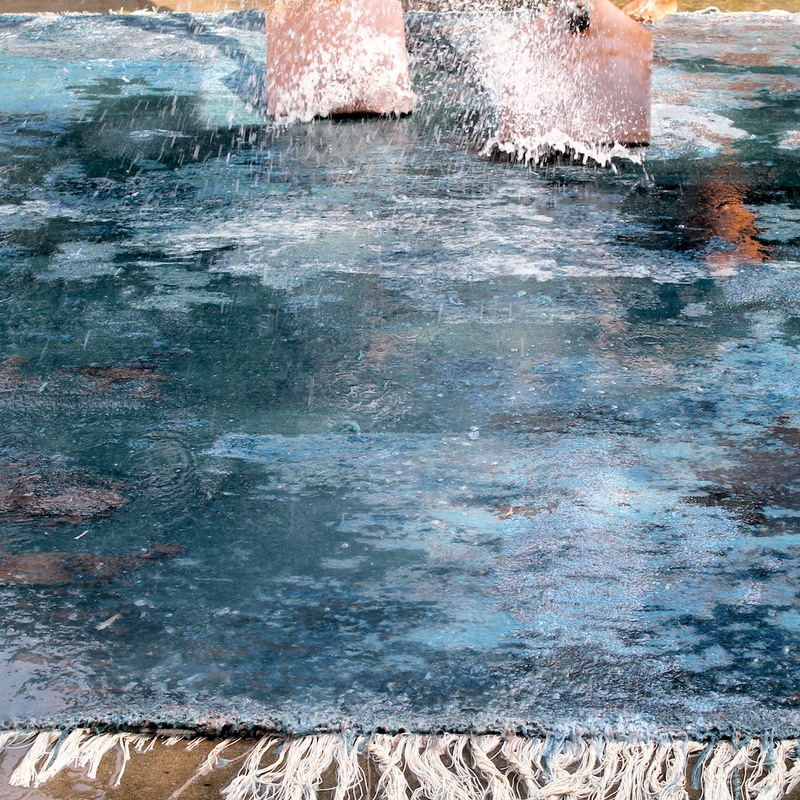 Once it is complete, your rug is washed and dried in the sun again.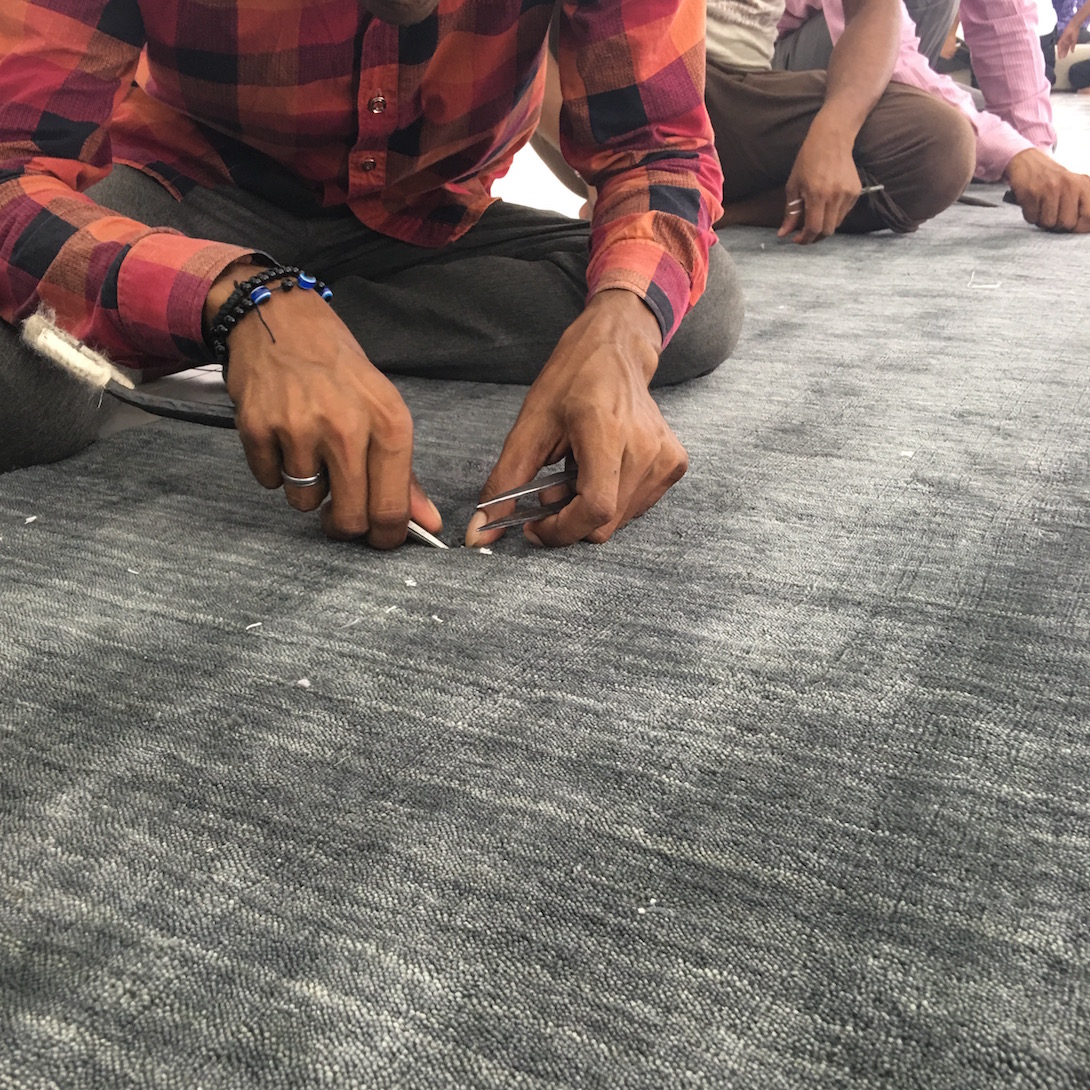 The finishing stages include shaving the entire rug with a special machine, separating the patterns and colours, creating the high and low piles if needed, pulling out loose fibres with tweezers and binding the rug with a needle and thread. Phew!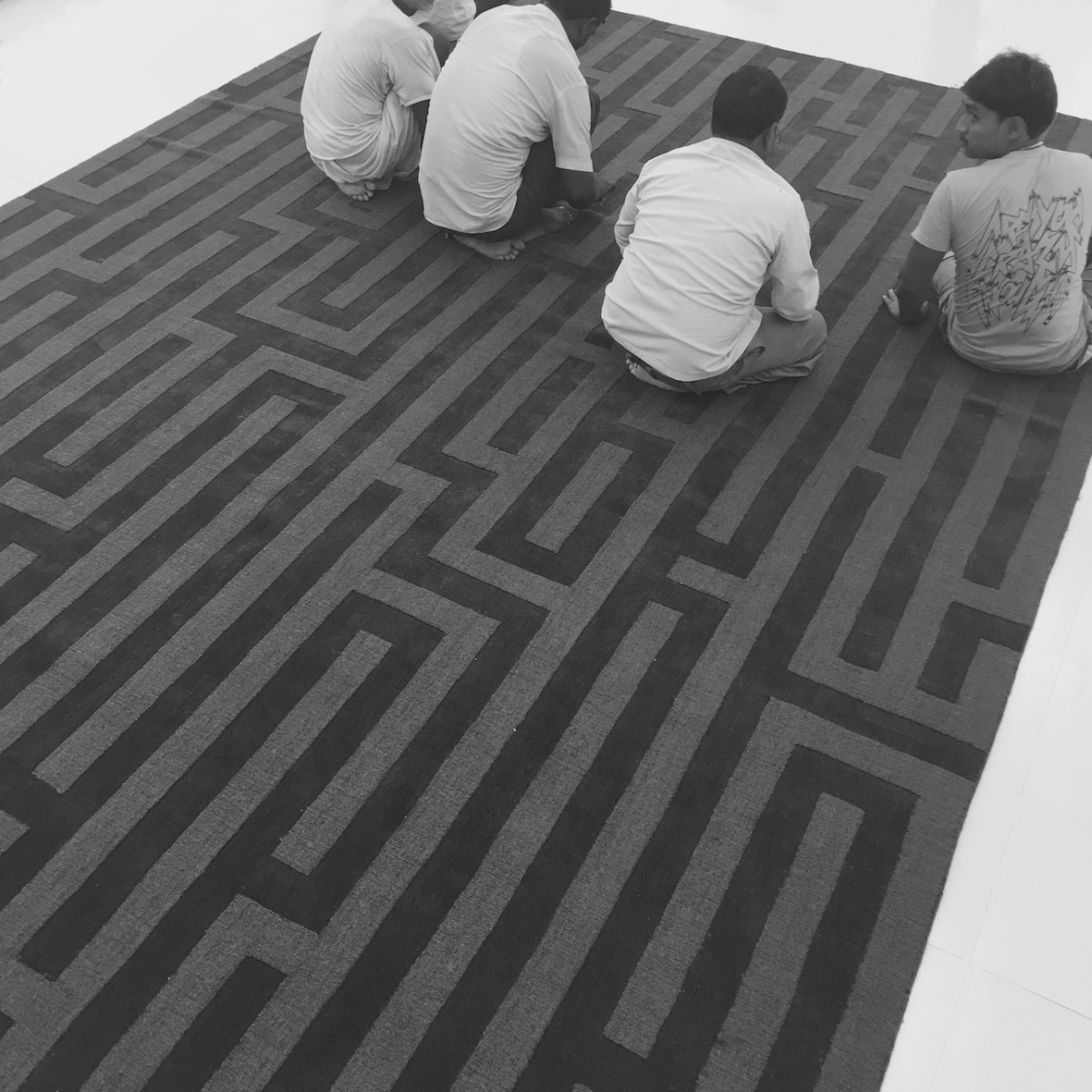 Lastly, your rug is rolled, wrapped and transported from our mill in Bhadohi to Delhi which is 778km away and takes 11 hours and 15 minutes on the road, and then shipped internationally.