A Hallway runner is the ultimate entry piece that welcomes your guests and commands conversational admiration. It also gets the most wear and tear as your puppy races up and down to bark at delivery guys.
As hallways are all different widths and lengths, there is no such thing as an off the shelf solution. Custom designed hallway runners are the only way to get all your boxes ticked and the results will leave you smiling for decades.
THINGS TO CONSIDER:
Do you have pets and kids? If yes, consider a 100% wool hand-knotted rug that is naturally stain-resistant and can be easily cleaned.
Highly patterned rugs are more forgiving than designs with large areas of light colour.
A dark hallway can be brightened using strong colour.
A lower pile height will make it easy to clean and remove the effect of pile reversal from walking.
For sizing, a general rule of thumb is for the runner to be approx 70-75% the width of the hallway. For example, a Hallway of 1400mm width, would have a runner width of 1000mm (exceptions if there are side consoles).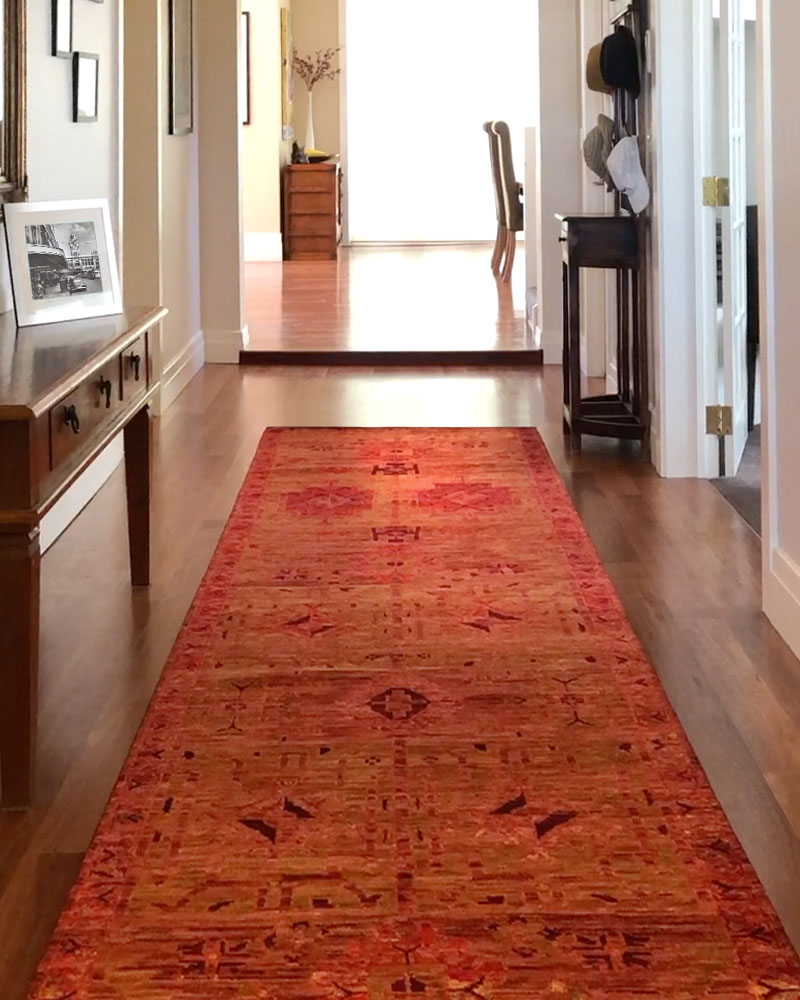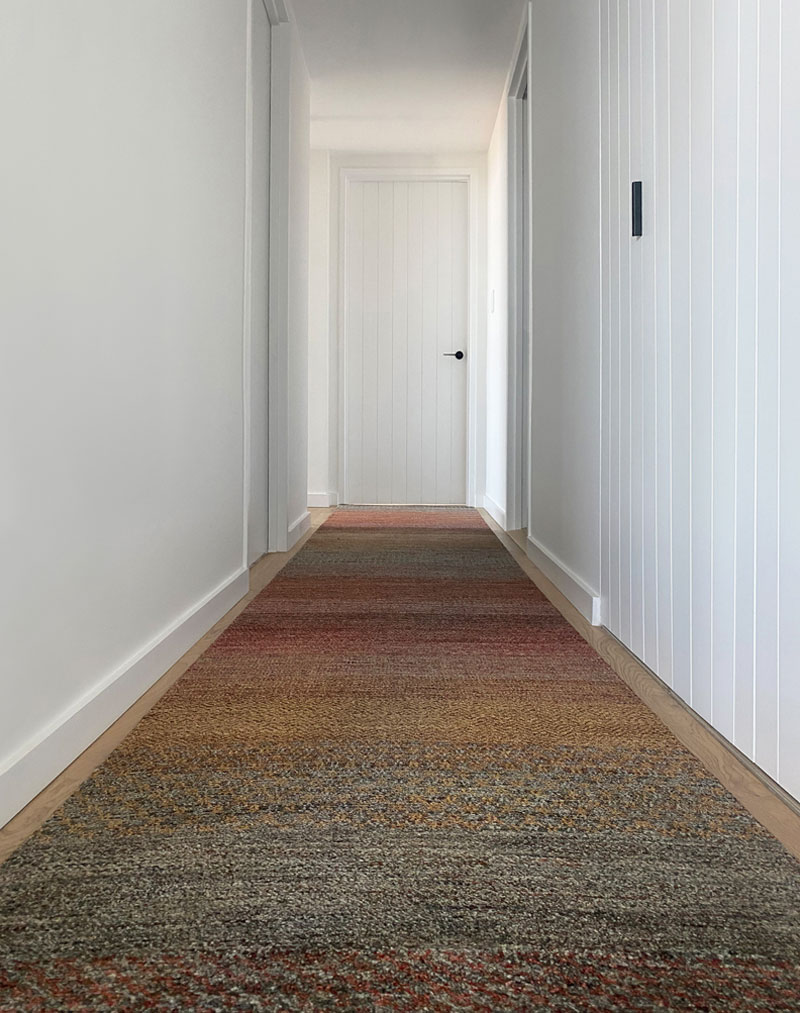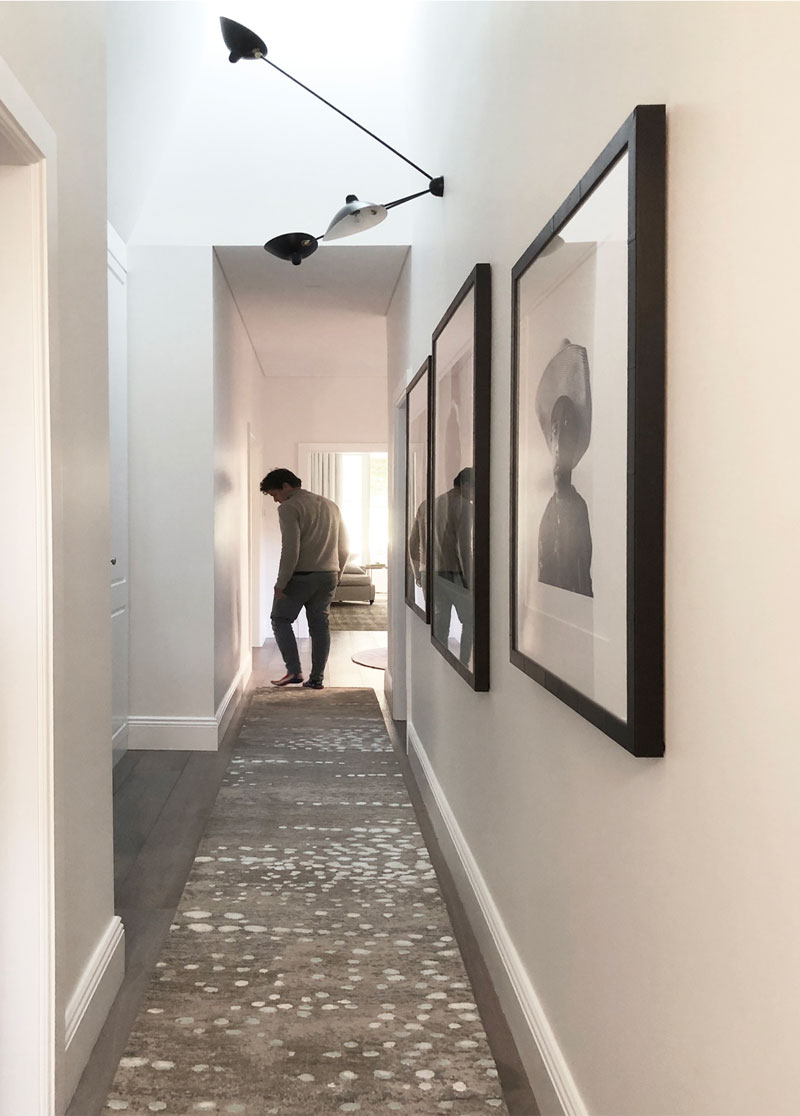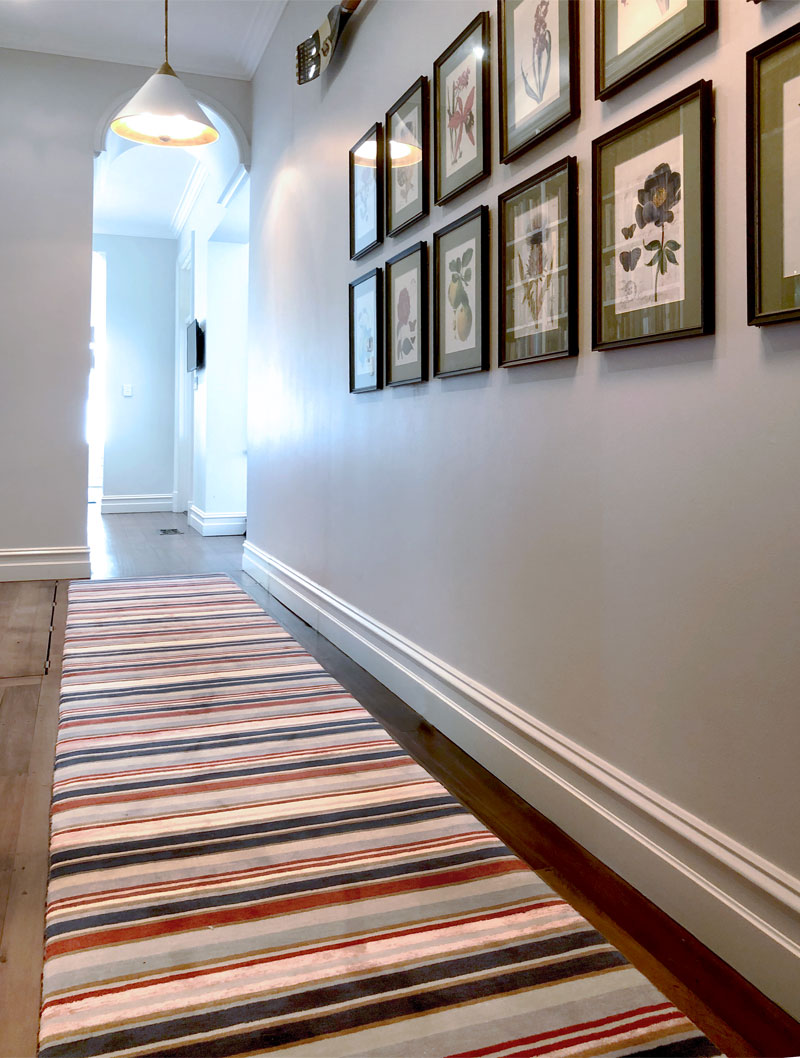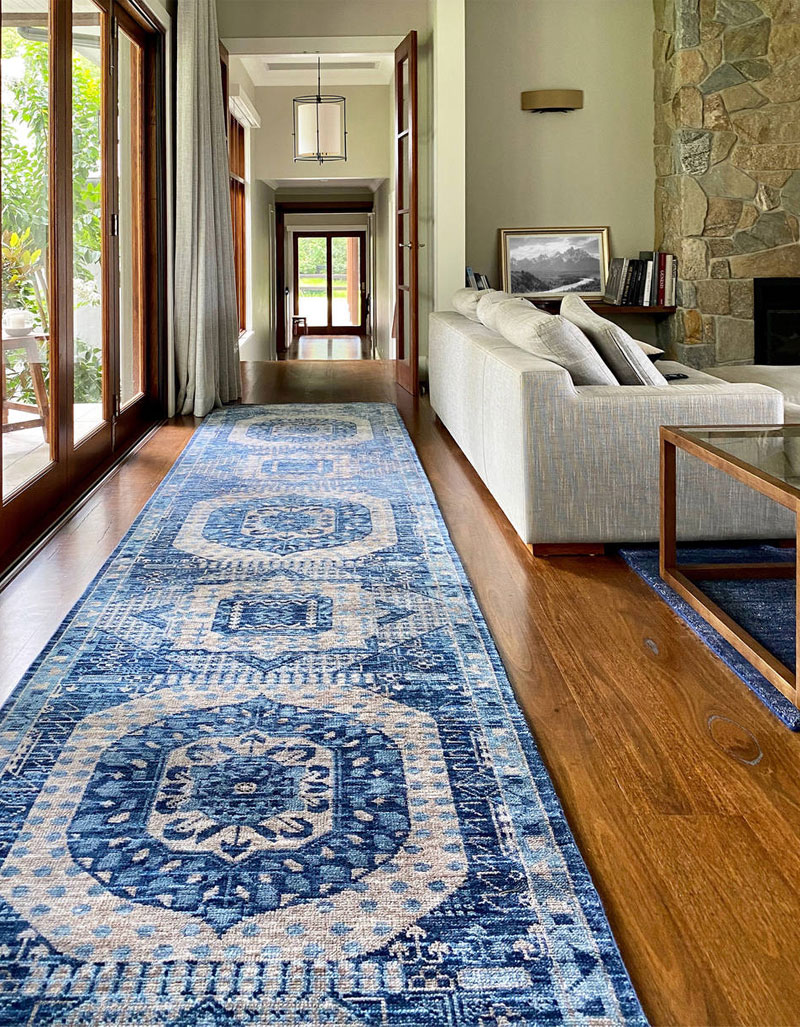 Underluxe is a specially designed underlay that will anchor your runner to the floor and prevent it from wrinkling or moving about. To learn more about Underluxe click HERE
For hallway runner inspiration click HERE:


To design your own hall runner, visit HERE and select Design Category "RUNNERS".