Art silk is just a fancy way of saying artificial silk and is also referred to as viscose. It is made from a synthetic fibre like rayon, which retains the luxurious look and feel of real silk but costs less to manufacture and produce.
Rayon is actually one of oldest manufactured fibre first used in the 1880s in France as an alternative to silk. It is highly absorbent and is easy to dye. When art silk is made out of bamboo viscose it is also sometimes called bamboo silk. Just as natural silk is used, art silk is also used to make a variety of clothes, dresses, ribbons, scarves and rugs.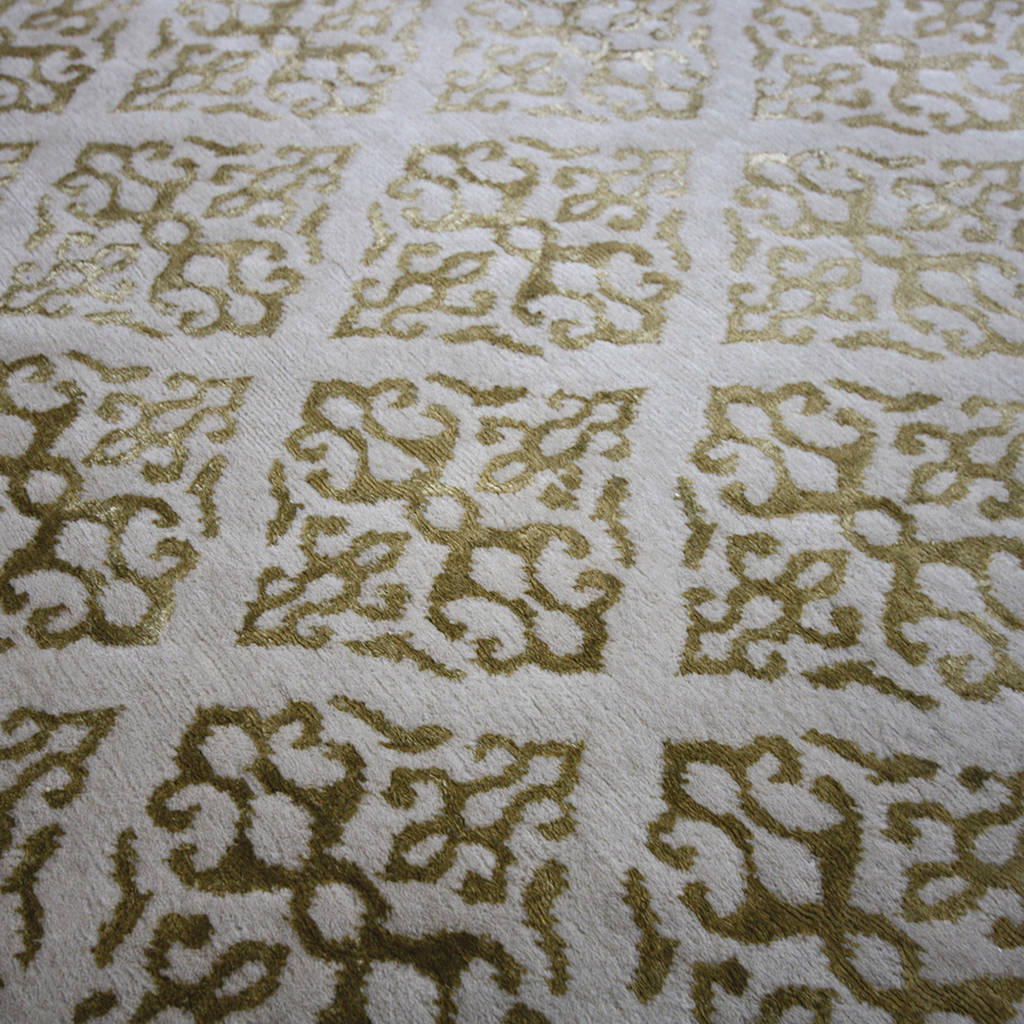 Most of our handcrafted stock and custom rugs are made from a combination of both wool, usually New Zealand and either art or bamboo silk. This gives the rug more 'body' and highlights the beautiful yarns and colours. Designs in art silk 'pops' against the wool background creating a more textured and complete look.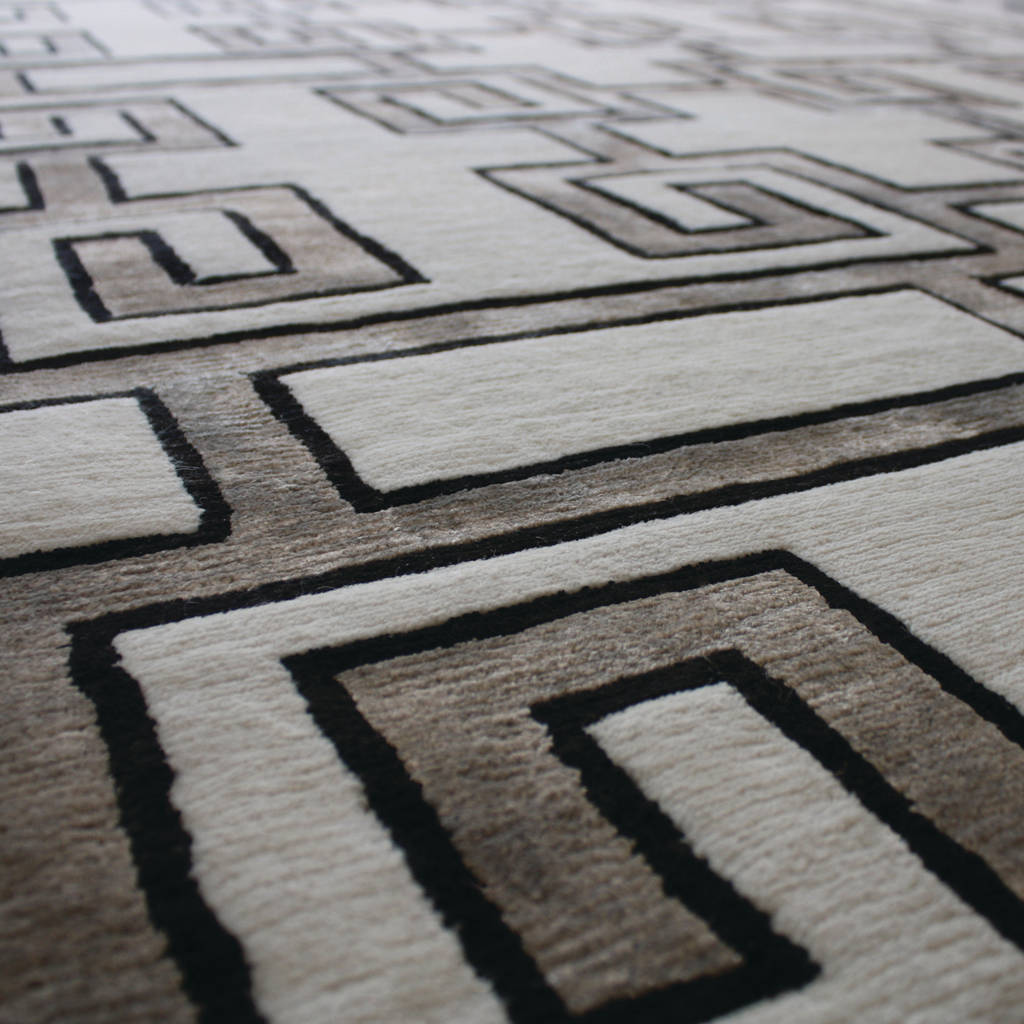 How do I clean art silk?

An art silk or viscose rug is easy to care for. General care includes simply sweeping it with a carpet sweeper or vacuuming it with the brushless suction head to prevent any fibres from breaking. For specific cleaning advice visit our Stain Guide or download our Care Guide.