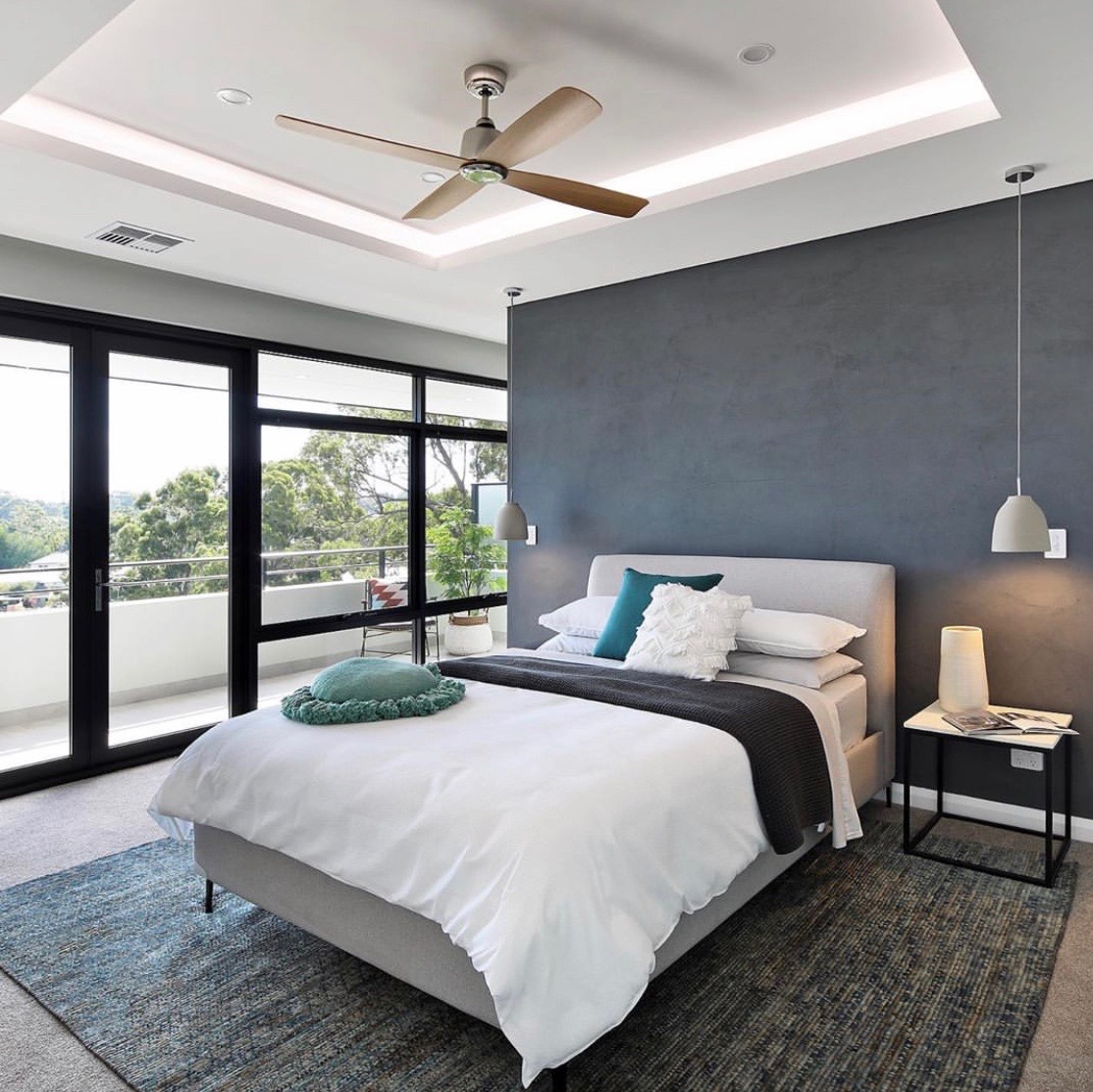 Add texture to your space through Melba Denim's patterned luxury rug, hand knotted in easy to style neutrals. Melba's modern style and versatile design will give your room a fresh, updated look.

Bringing the beauty of outside inside. Drawing on blues, greens and greys from the views beyond the window, our Melba Denim designer rug perfectly complements the vibe of this beautiful modern bedroom styled by @neointeriordesign. Photo by @mattbiocich.
You can view more luxury designer rugs at our showrooms in Waterloo - Sydney / Armadale - Melbourne / Claremont - Perth / Newstead - Brisbane / Marcoola - Sunshine Coast / Mill Valley - San Fransisco / Maylands - Adelaide (Abbode Interior Products). Click HERE to view showroom information.