Handcrafted rugs are exceptional works of art that take a lot of skill and patience and is reliant on factors like the weather. You may have read about how our rugs are made in our Process of Making a Rug blog but this one shows our popular Claremont rug in each of the steps.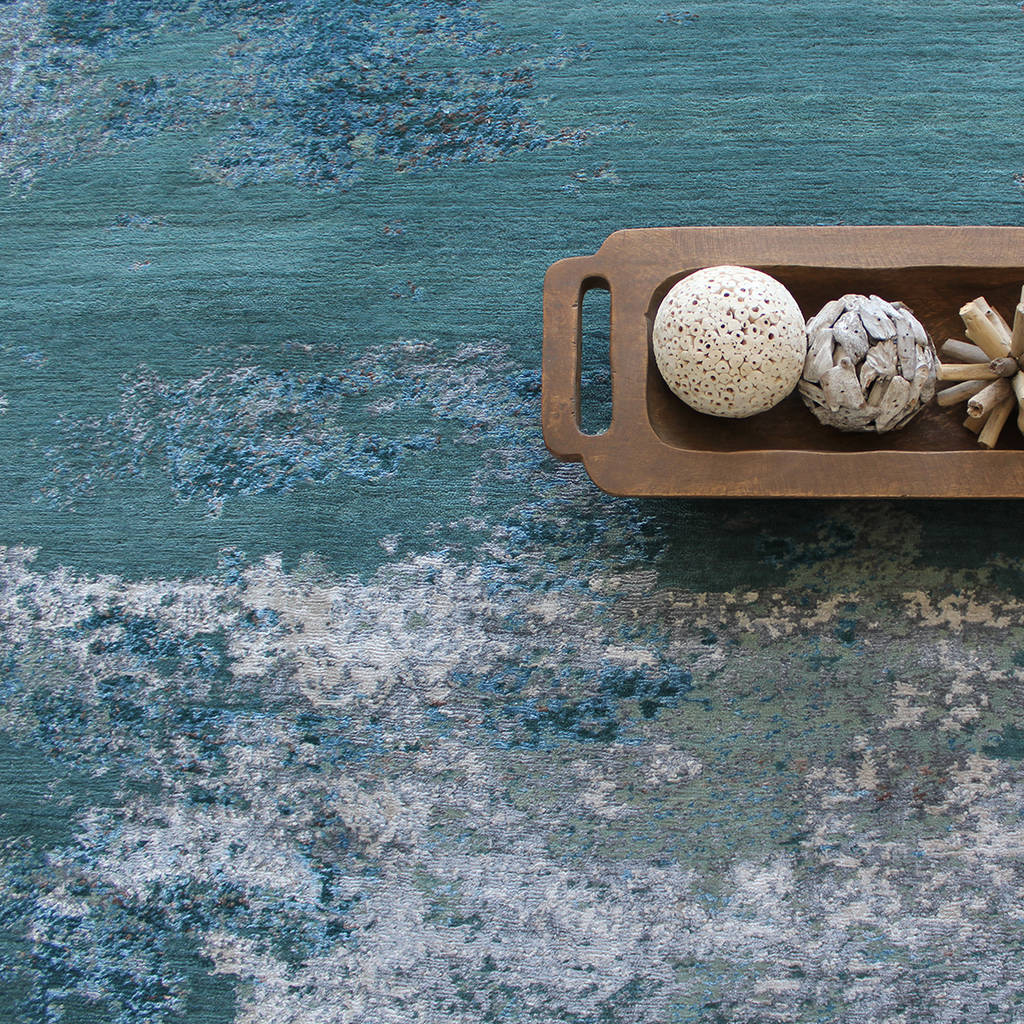 Firstly, raw or unprocessed wool is separated by hand into individual strands and spun into yarn before being washed several times.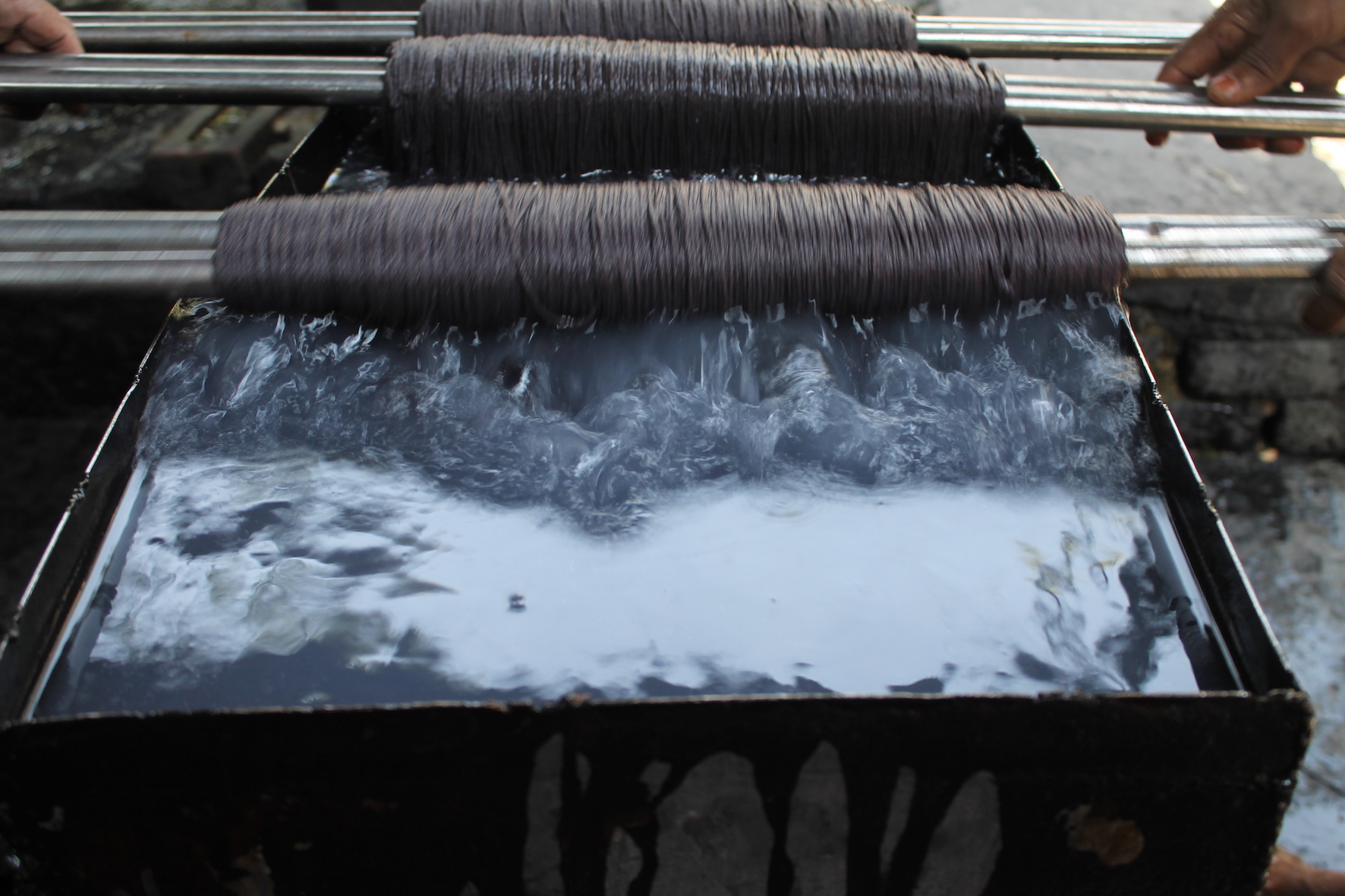 The dye is made from Swiss colourfast chrome dyes so the same rug may not be exactly the same colour each time it is made. This is just one of the many characteristics that add to the uniqueness of these products.
The dyed yarn is then left to dry in the sun while a graph or design map is drawn to scale by one of our artists, with each square representing a knot for the weavers to follow.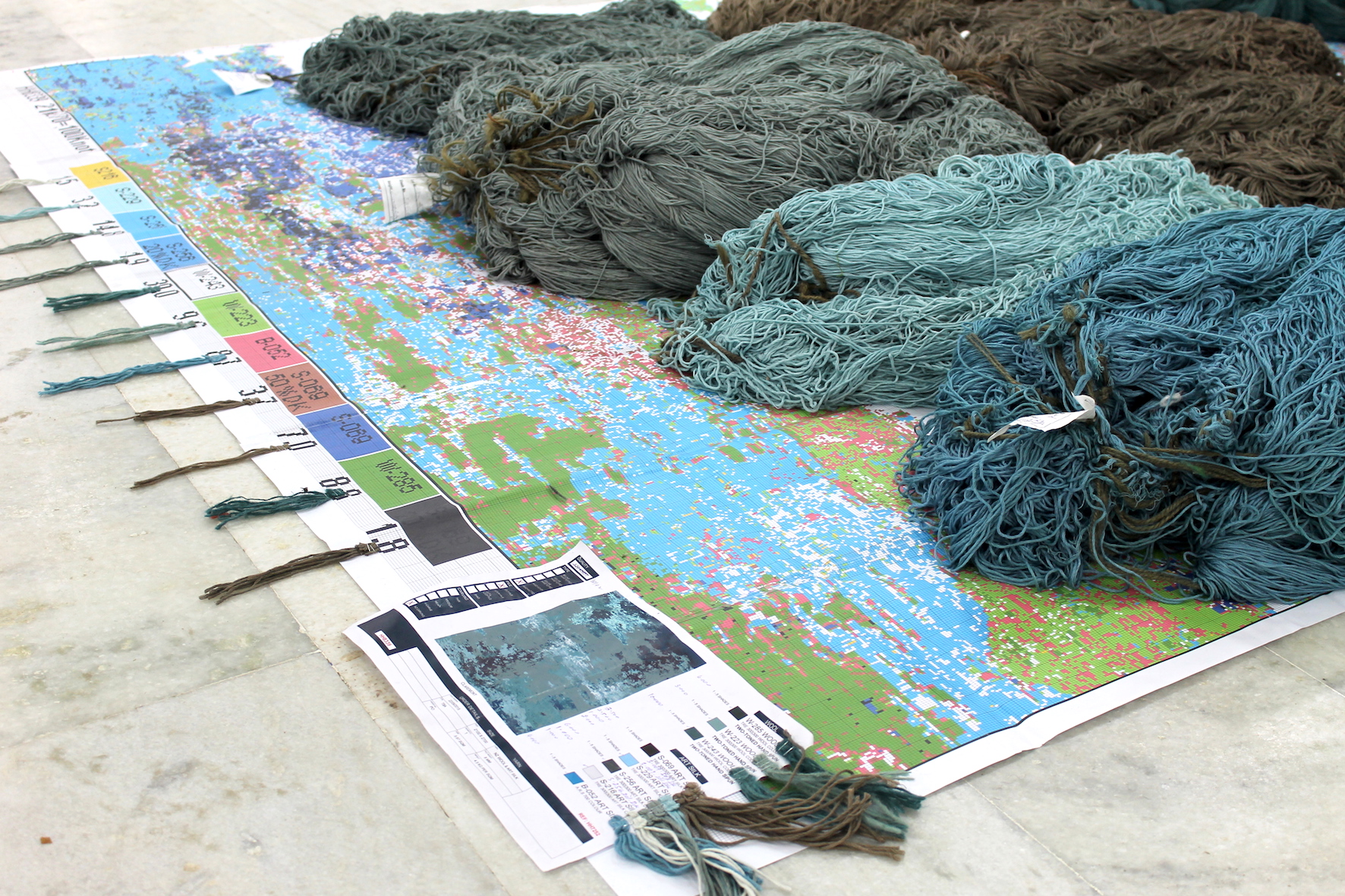 The meticulous weaving can be done with up to three artisans working on it at a time depending on the size of the rug. Weaving can take many weeks and is dependent on the design, fibres, shape and number of colours.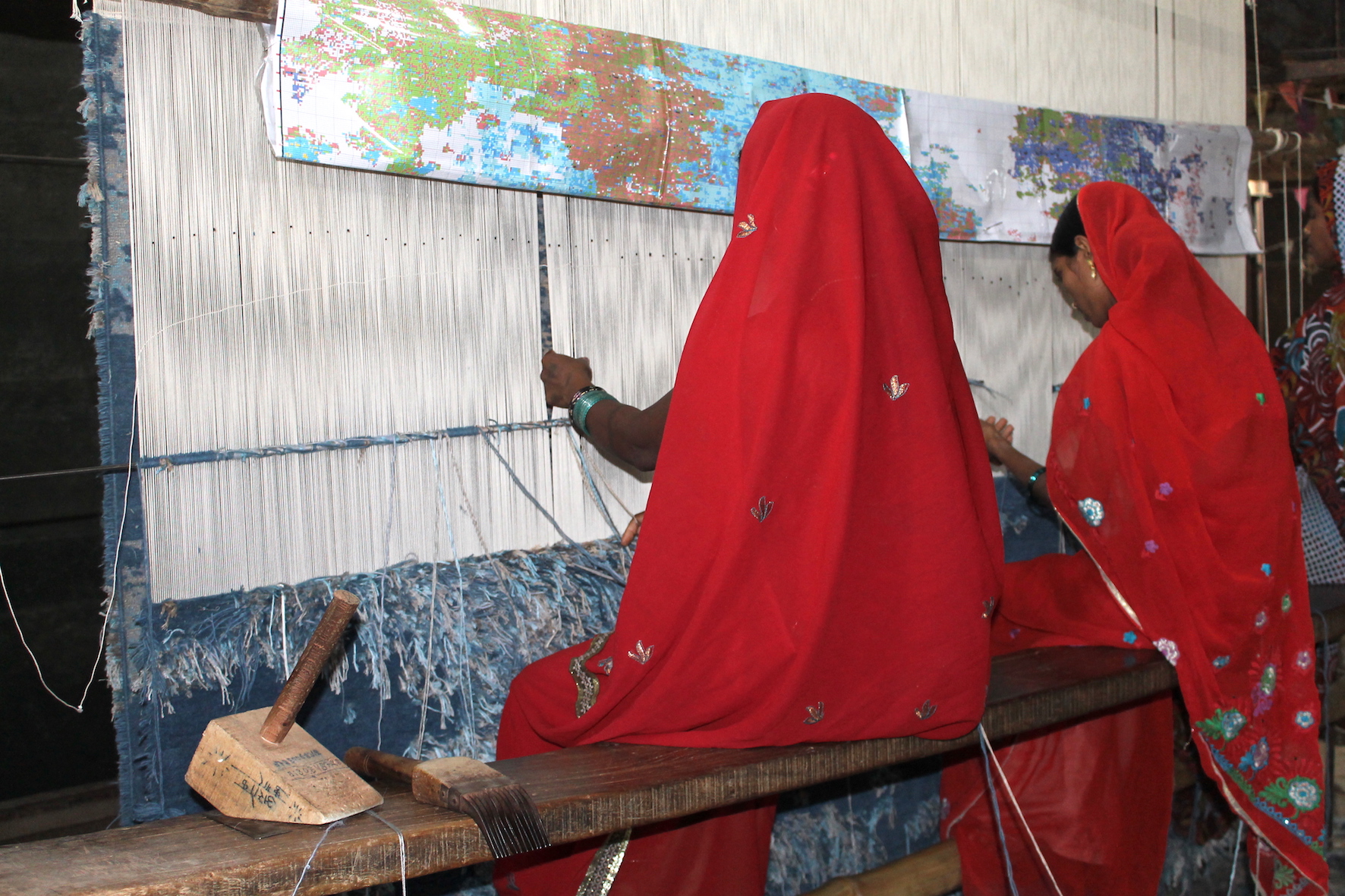 Claremont is a 120 knot Tibetan design with 11 colours, so the whole production process for a rug up to 10m2 takes up to 120 days. Like most of our rugs, Claremont is made from luxurious, natural New Zealand wool and art silk fibres that are soft to the touch.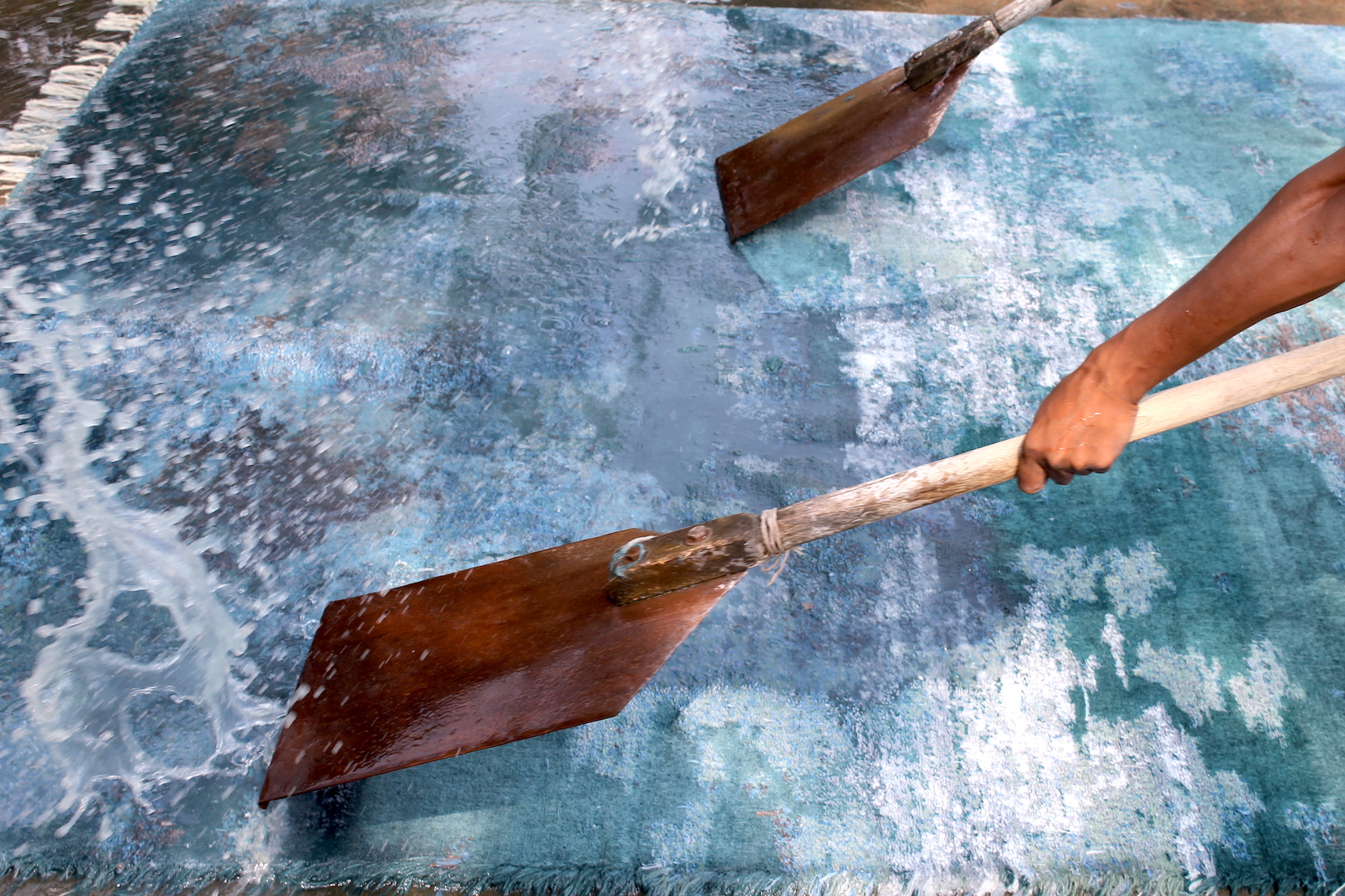 The rug is once again reliant on the weather for washing and drying in the sun and then straightened by holding it down with pins to help shape it. In most cases it's a rectangle but can also be a square, runner, a round rug and even irregular shapes. This step also helps to straighten out the edges.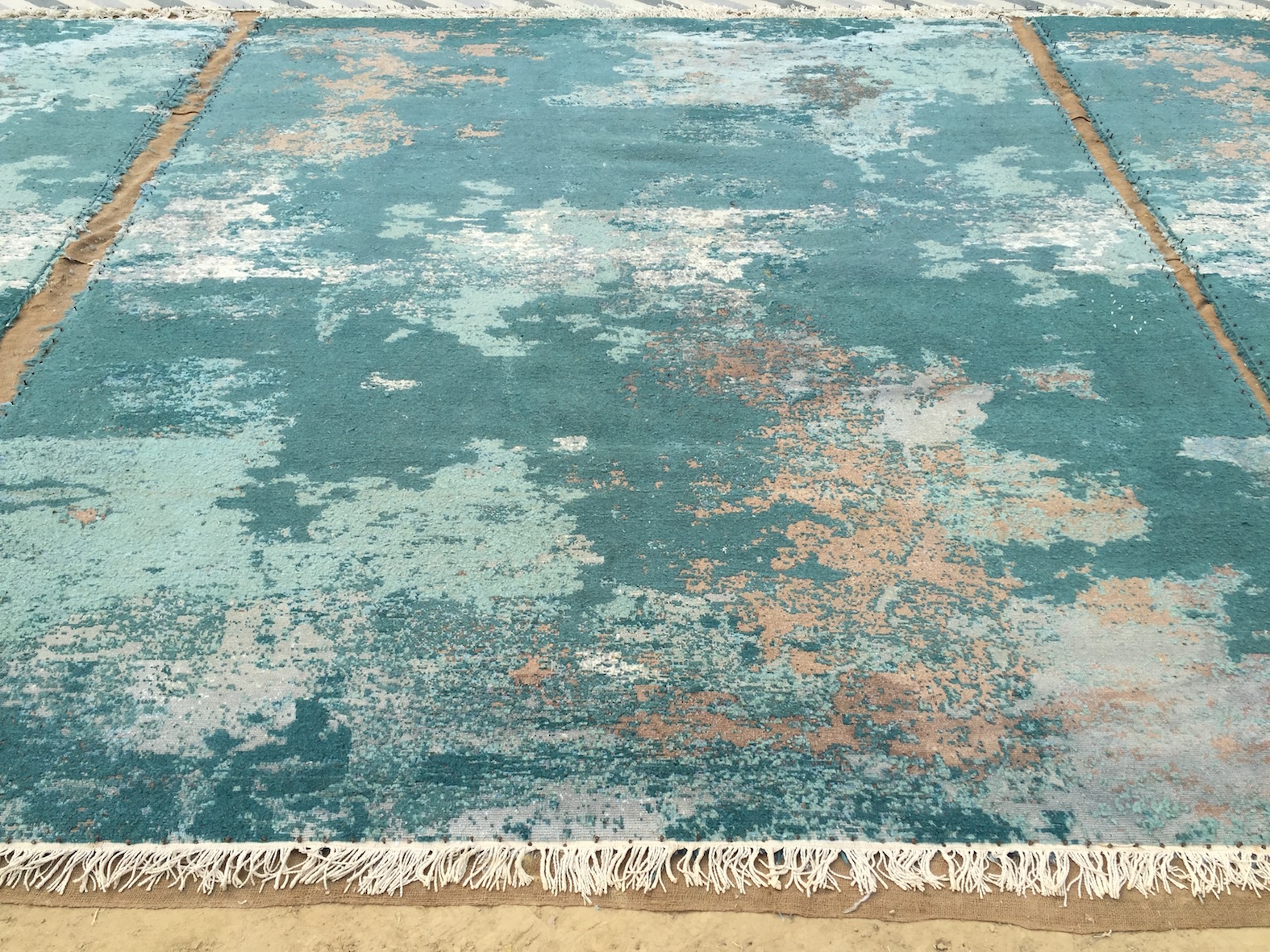 Last but not least is the finishing process which includes shaving the entire rug pile, separating the colours and pattern lines, carving high and low piles if needed, pulling out loose fibres with tweezers and hand binding the edges with a needle and thread.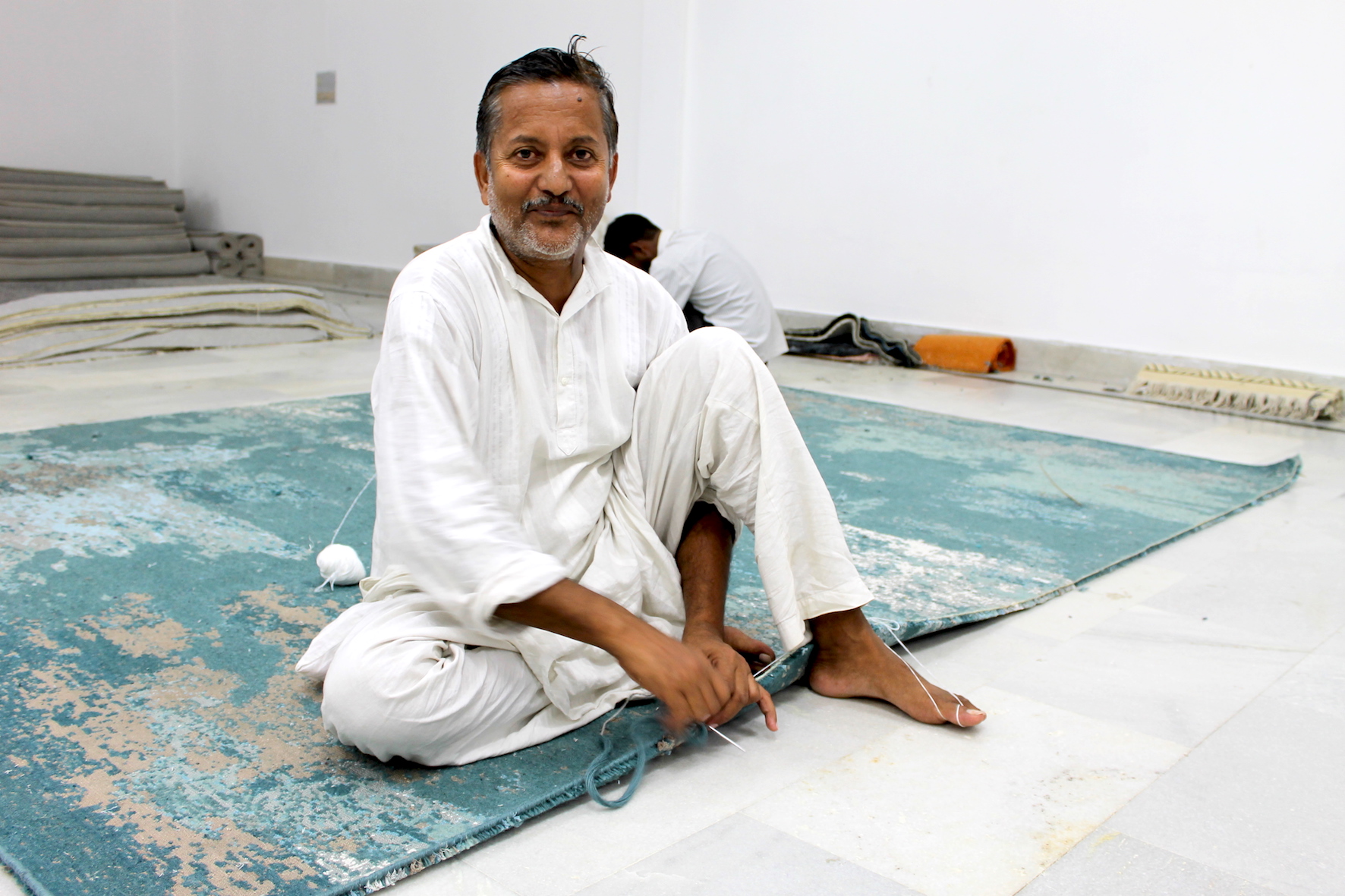 The rug is then rolled and wrapped for transit from our mill in India, ready for its international leg of the journey to our warehouse. Then comes the exciting part of delivering the end product for installation in your home!
Claremont Teal in Home Beautiful magazine styled by Ashley Pratt