Area rugs are a great idea, especially in high-traffic areas to protect wood floors from wear and scratches caused by furniture and shoes.

The first thing you should do before even placing your rug down is to make sure your floor is clean. Otherwise placing a rug over dirty floor can grind the dirt and dust into the wood.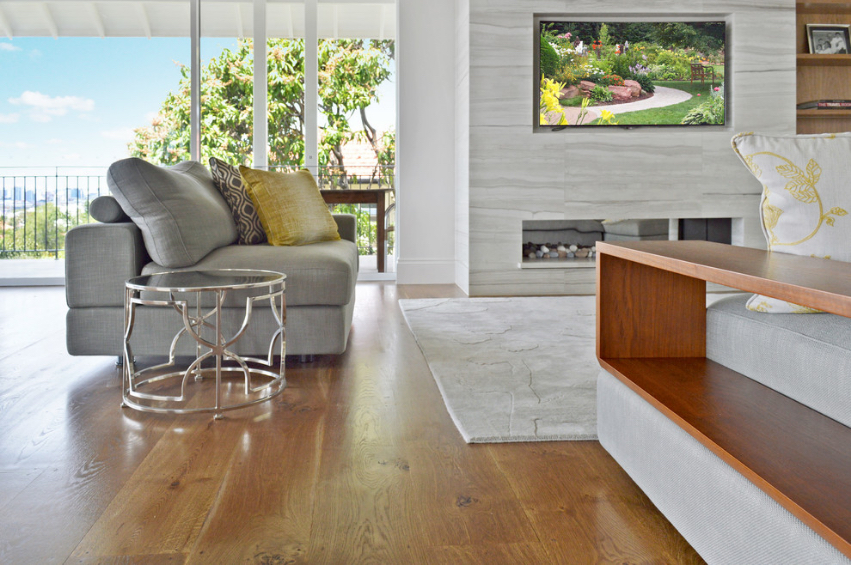 Keep in mind that if you have a lot of natural sunlight in your room, the floors will lighten but the area underneath the rug will remain their 'true' colour. So it's best to rotate the rug and move it around if you can but remember that sun fading happens with all types of rugs on all types of wood floors.
Then you have to think about whether you want the rug to blend in with the floor or create a contrast. Choose a neutral coloured rug or one similar to the floor if you want the eye to be drawn somewhere else like the window.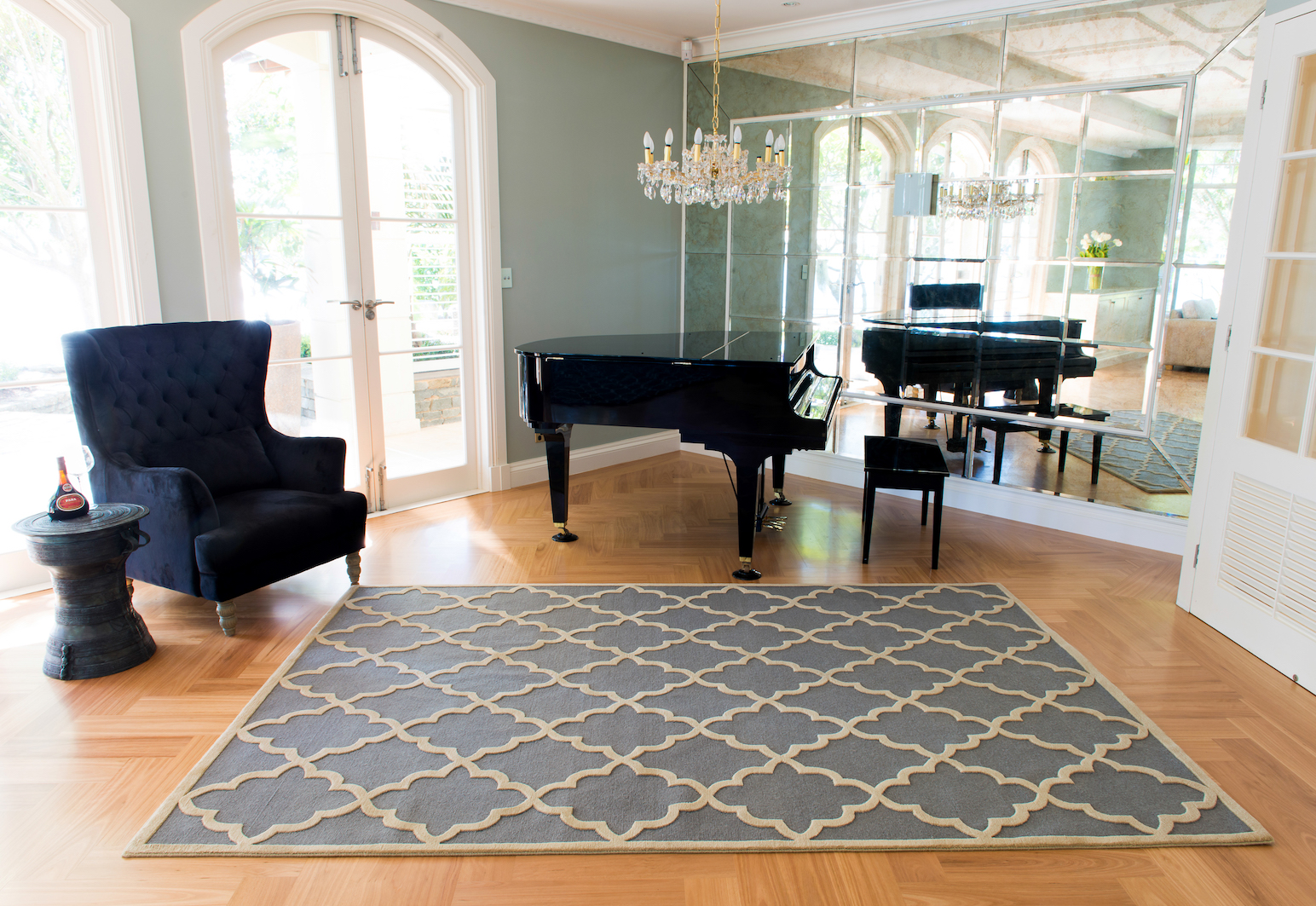 On the other hand, choose an area rug that contrasts with the floor if you want to highlight a focal point on it and draw the eye away from something like small windows.

Another thing to consider on hardwood floors is a rug pad like Teebaud, a non-skid reversible rug underlay suitable for carpets and all flooring. Made from a fluffy polyester fabric, it helps to stop your rug from sliding and bunching up. Also used in commercial settings, Teebaud is completely odourless and won't stain or discolour your floor.
Don't use carpet tape underneath your rugs since it would leave a sticky residue behind and require a lot of effort to remove. Don't use rubber, foam back or plastic pads either since they may cause discolouring.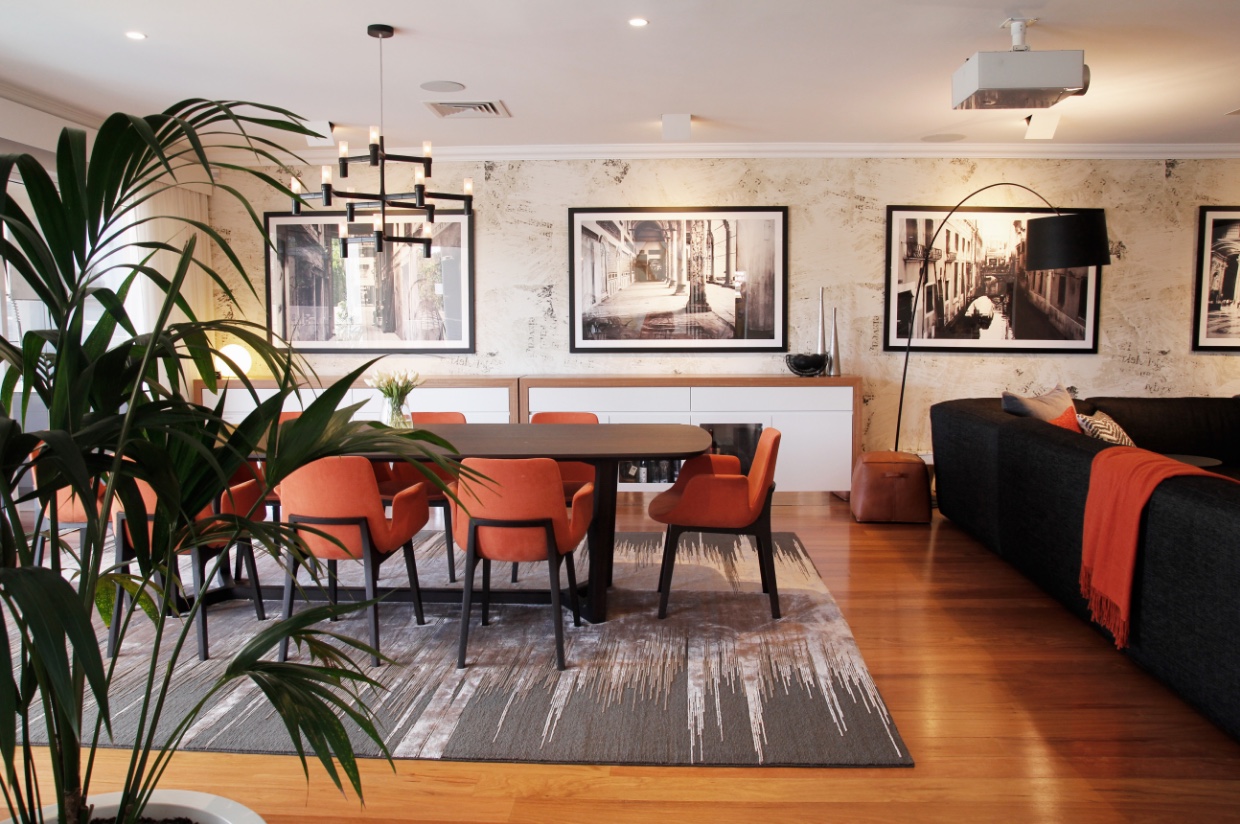 Another tip is to match your rug to the secondary colour of the floor or match your upholstery if you want your floor to be completely different. This could mean similar curtains, pillows and throws, or even using the same pattern as your upholstery on your rug to carry on with the theme of the room to create a beautiful, cohesive look.