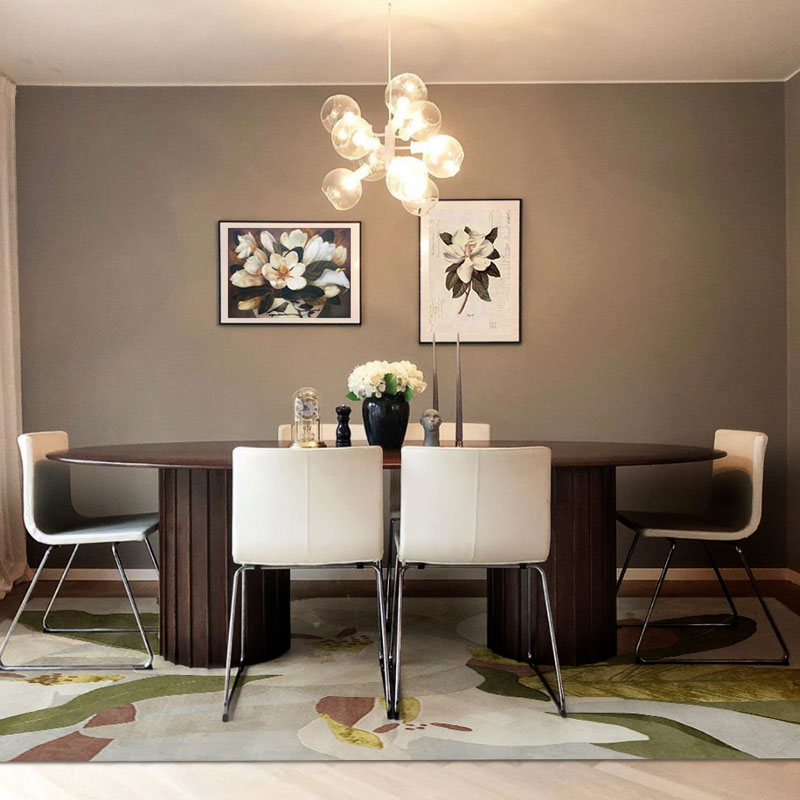 Exposé on Emmy from our Melbourne showroom, interview hosted by Jack also from our Melbourne team.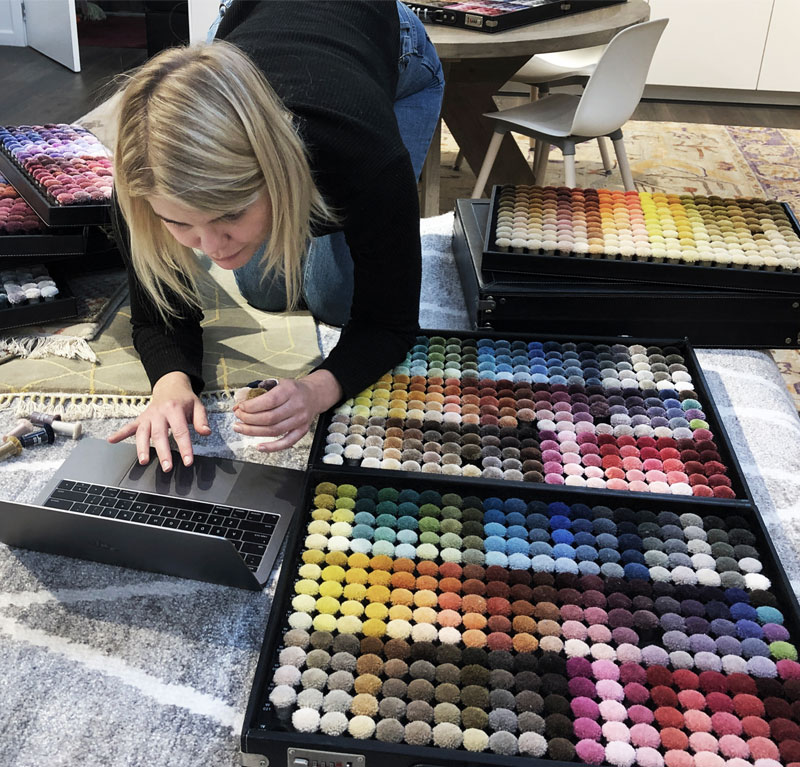 Who are you?
My Name is Emmy - I was born and raised in Kumla, Sweden, but have called Melbourne my home for the past 9 years.
How did growing up in Sweden influence your design mind?
I grew up surrounded by creative women which lead to a fascination with pattern, colours and interior design. My mother is a seamstress who used to make the most gorgeous gloves for us every winter, with beautiful patterns in pretty colours. I've always been around beautiful textiles which have influenced my passion for fibres and colours. In University I furthered my obsession and studied textile fashion merchandise and interior design. After completing my studies I moved to Australia and accepted a position at The Rug Establishment.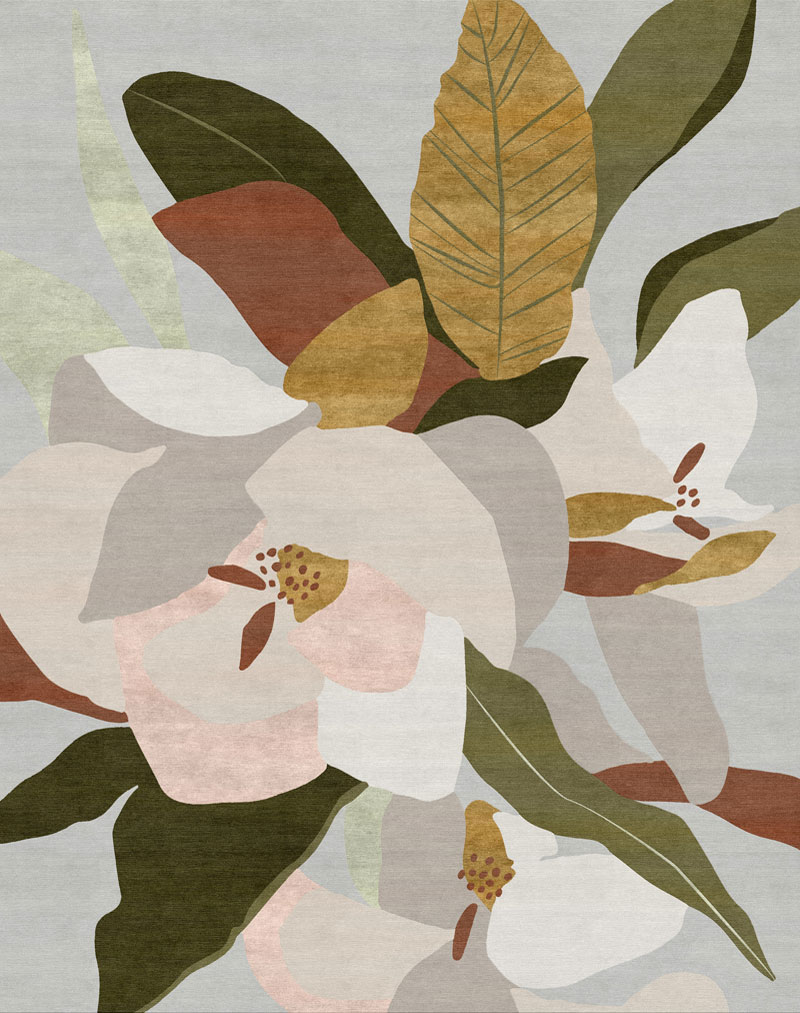 Design Ethos?
My designs are strongly inspired by my Scandinavian background with a combination of both earthy and bold colours. I like to design unique rugs to create personal homes.
You're known as the colour queen - how did you come by this moniker?
It started when I was involved in the selection of new colours for one of our new ranges - Sencillo. The original colours chosen were far too intense and harsh - I spent a few weeks combing over them with our custom colour kit and found the perfect pallet.
I selected 6 new colours - soft pinks and greens with a few neutrals that would work in many different settings and design styles. They are very much Scandinavian inspired colours. They came up so pretty and are now one of our best selling ranges. I (must say so myself ) have a really good eye for tones and colour combinations that seems to attract people.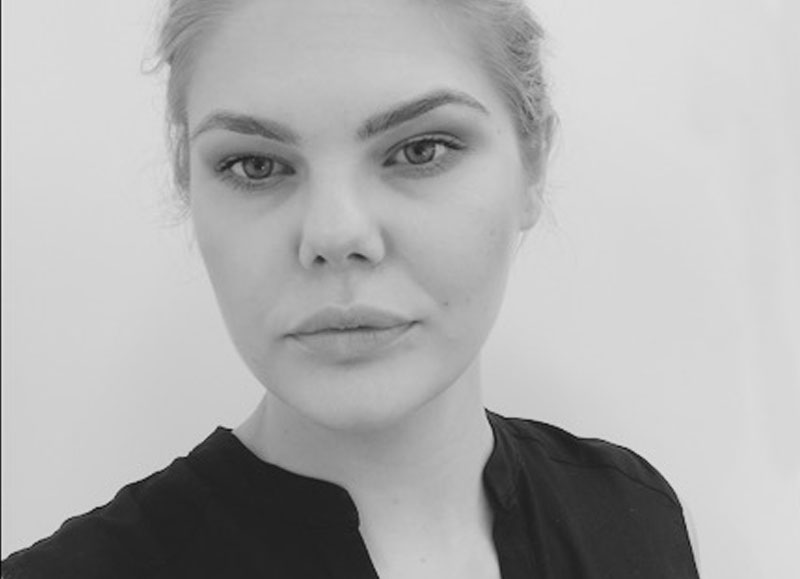 Where did you come up with the concept behind the Magnolia?
I saw a table from a Swedish furniture store online and thought one day "I'll have that" and started to think about a dining room rug that would compliment it. I remembered a painting of a magnolia that used to hang in a gallery not far from my hometown and this got my brain ticking over... and the rest is history!
How did this play into choosing the colours for it?
I wanted a mixture of soft pastels with deeper greens to go well with the dark timber of the table - along with bold colours to make it pop. The original colour-way changed once this rug got selected by TRE - I changed the strong pink to a beautiful rust colour and selected a nice olive green to tie it all together.
Did the type of knot process and yarn type have an influence on the design?
I wanted it to be affordable so I decided to design it as an 80 knot Tibetan. As I originally designed this for under a dining room table I wanted it to be hardy and easy to clean so I did most of the design in wool. To give it a splash of glamour I picked three of the colours to be knotted in silk.
How does having a certain part of the rug silk and wool highlight and accentuate the piece?
An all wool rug can look flat - BUT by adding highlights of silk this will reflect light and make it look and feel more balanced. We as humans are often drawn to the shiny, pretty part of a rug (moths to a silky flame).
How long did it take to make?
The design process took about 2 months - from conception to finalised artwork it was placed into production and it took the mill around 5 months to craft.
What type of home do you see for the Magnolia?
I could, of course, see this design in a home with a lot of antiques and floral fabric patterns, but in saying this, the beautiful part about this rug is that it is versatile. I can also see it in a vibrant and contemporary family home uniting different elements of colour within a space.
What would you say the role of the rug is in a home - if you could only pick one answer?
Other than being a very pretty addition, I'd say the role of the rug is to unite the different elements in a home to create a unified space. Tying in the tones from your lounge and the colours that are in your artwork, cushions and other decorations is essential - otherwise, you can have a lot of individually lovely things that don't make sense in a space!
Thanks for your time Emmy
Tack så mycket, det var trevligt att träffas.
Interview conducted by Jack Adams, Rug Specialist & interviewer extraordinaire.