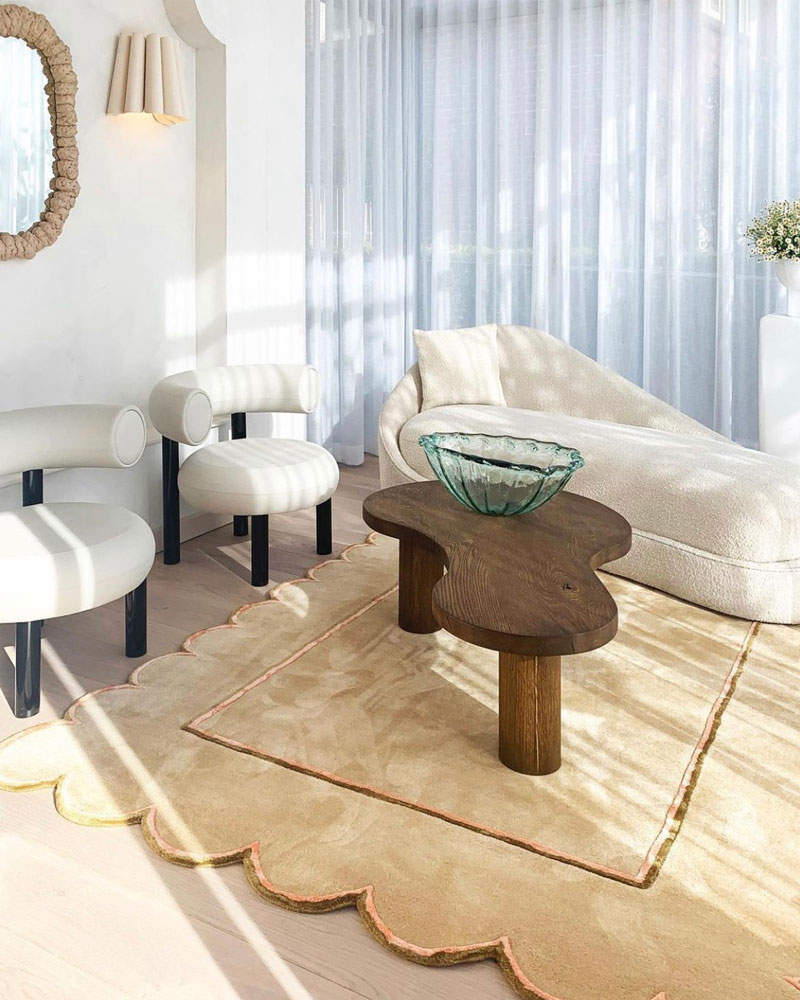 One of the most popular custom rugs to date was designed by Dani Dean from The Make Haus with assistance from Alicia of The Rug Establishment Sydney showroom team, who assisted with colours and fibre selections.
Dani had a vision that she wanted a rug with rounded corners or scalloped edges to be custom designed especially to match the special shadow line at, "Self by The Parlour Room" in the Sydney suburb of Clovelly. This is a luxury, gorgeous beauty parlour specialising in facials and massage etc - https://www.theparlourroom.com.au/self has made itself stand-out above the rest with this one-of a kind rugs.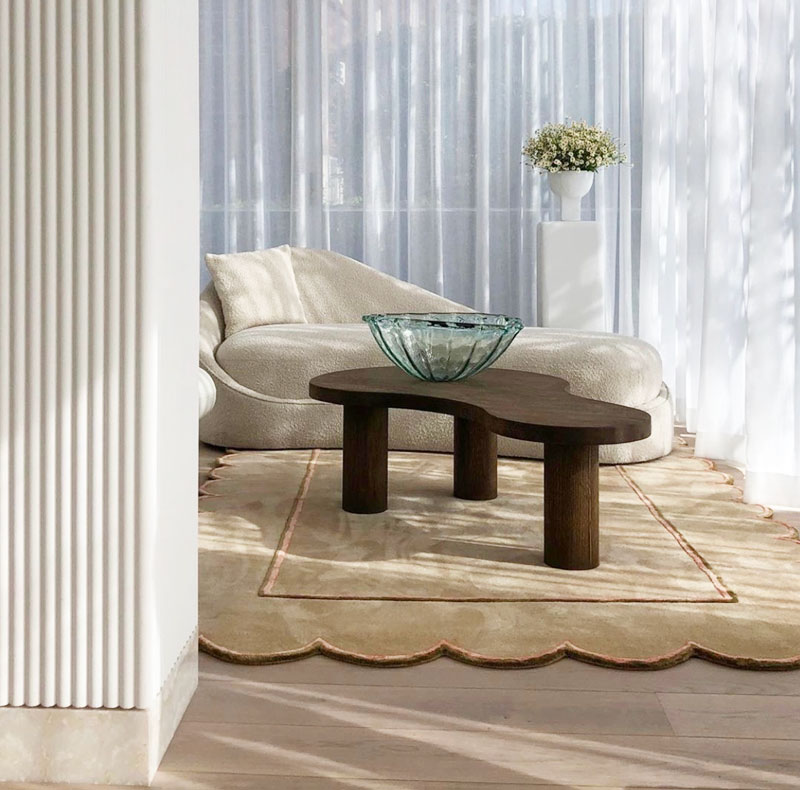 The space has a white and neutral calming fluidity internally that would be found in the Mediterranean, it fresh, relaxing, inviting but also very luxurious.
The colours for this popular designer rug, were selected from a range of soft pastels; Alicia, The Rug Establishment team member working on this project along with Dani Dean of The Make Haus created the base of a neutral wool and silk mix to give it a sheen with a luxe feel but also having that practicality of the wool.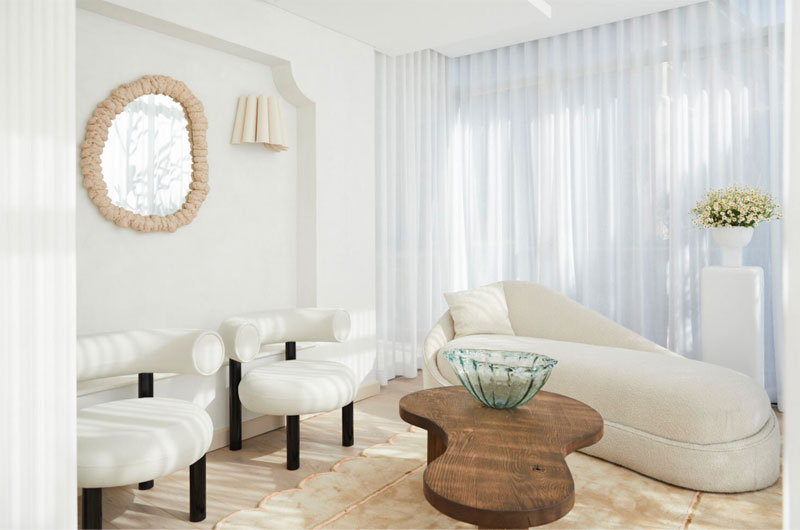 The outer details of this rug are what makes it so special and unique; it is finished with scalloped edges which are all silk in a bright pop of colour to complement the calming white space.
Alicia, said it was an incredibly fun and creative way of bringing a a special design and style to a space that often could be considered sterile; The Parlour Room could never be accused of that, as Dani from The Make Haus has created a certain "je ne sais quoi" that made it very appealing.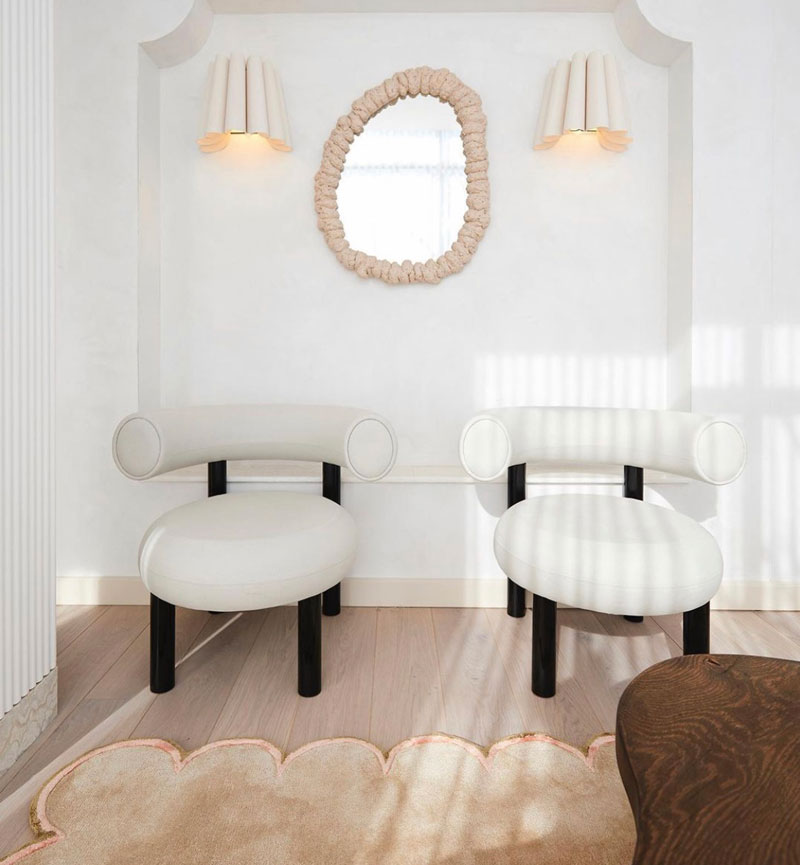 The Rug Establishment team love to help design and create our clients visions and inspirations and this delightful art piece we have named the "Scalloped Rug" is proof of that!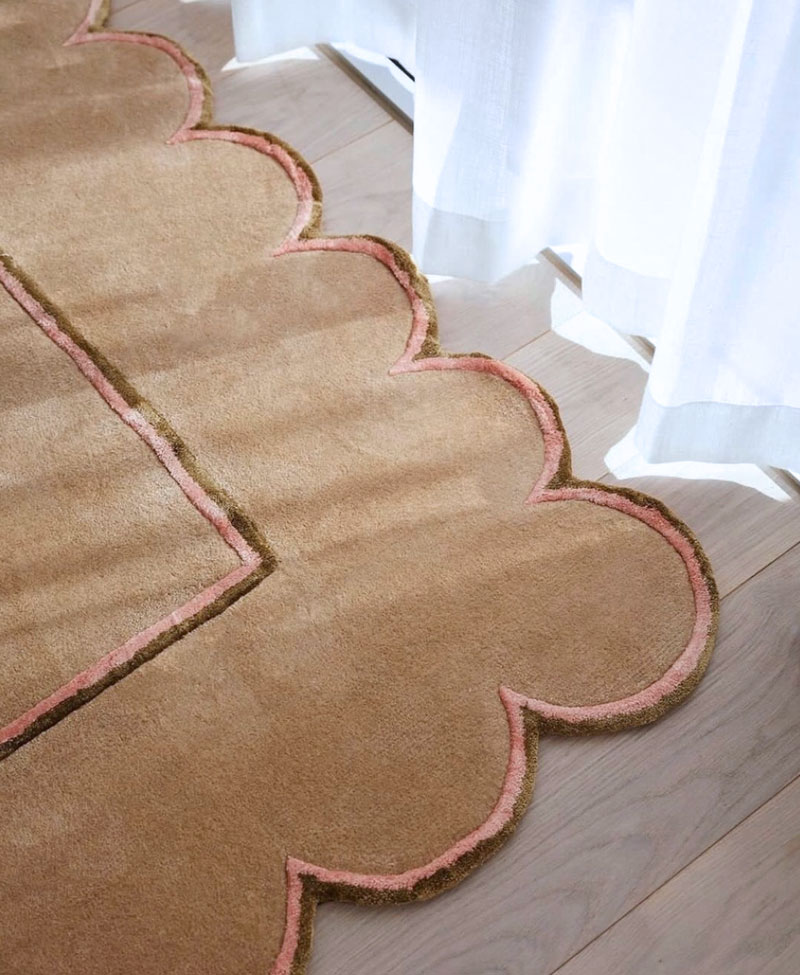 If you would like further info on this piece or any of The Rug Establishments custom or rugs that are available now.