All rugs don't have to match but, to create a harmonious flow in the home, there are a few things to consider.

If you're looking for a living and dining room rug, consider your space.
Is it an open plan living space that enables you to see both rugs?
Or are there separate rooms?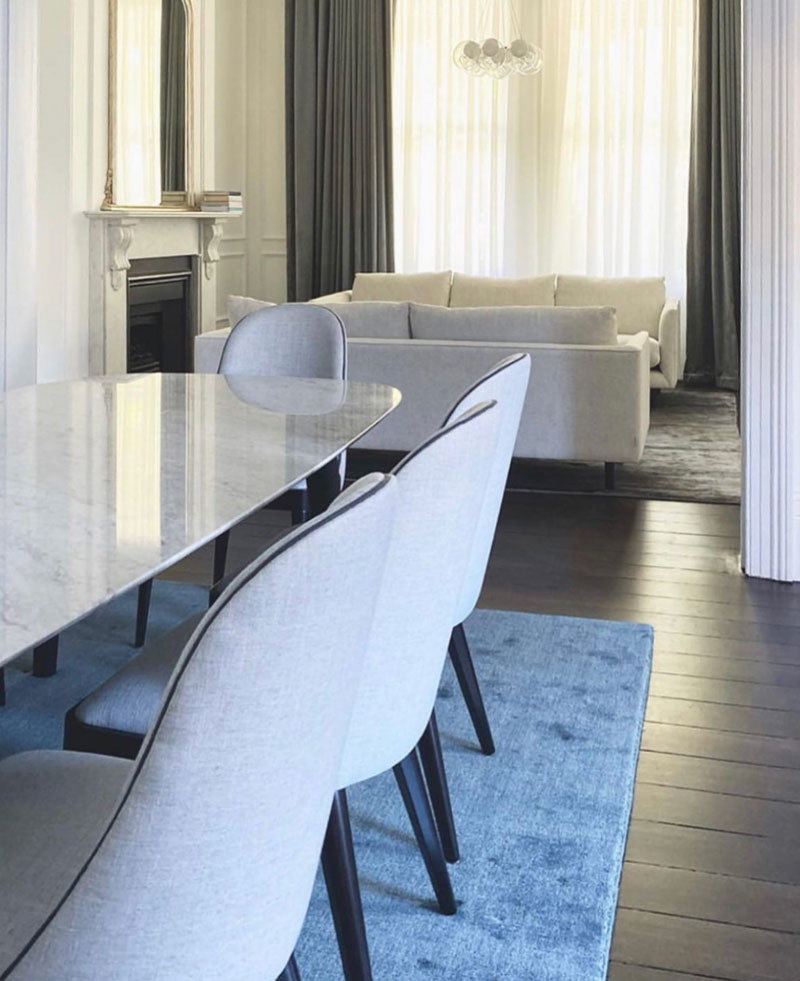 If you've got an open plan living it's preferable that the rugs reference each other in either colour, pattern or design. They don't have to be the same.
If you've got two separate rooms your rug should compliment the design style and furniture that's in the room.
By having a continuous flow of colours and style throughout each room it allows one to cultivate a greater sense of unity in the home.
For example: Having two abstract design rugs near each other, or in different rooms even if they are of different colours, is perfectly acceptable. The pattern will be the connection with each other and hopefully other elements in the home (Artwork, Sculptures etc).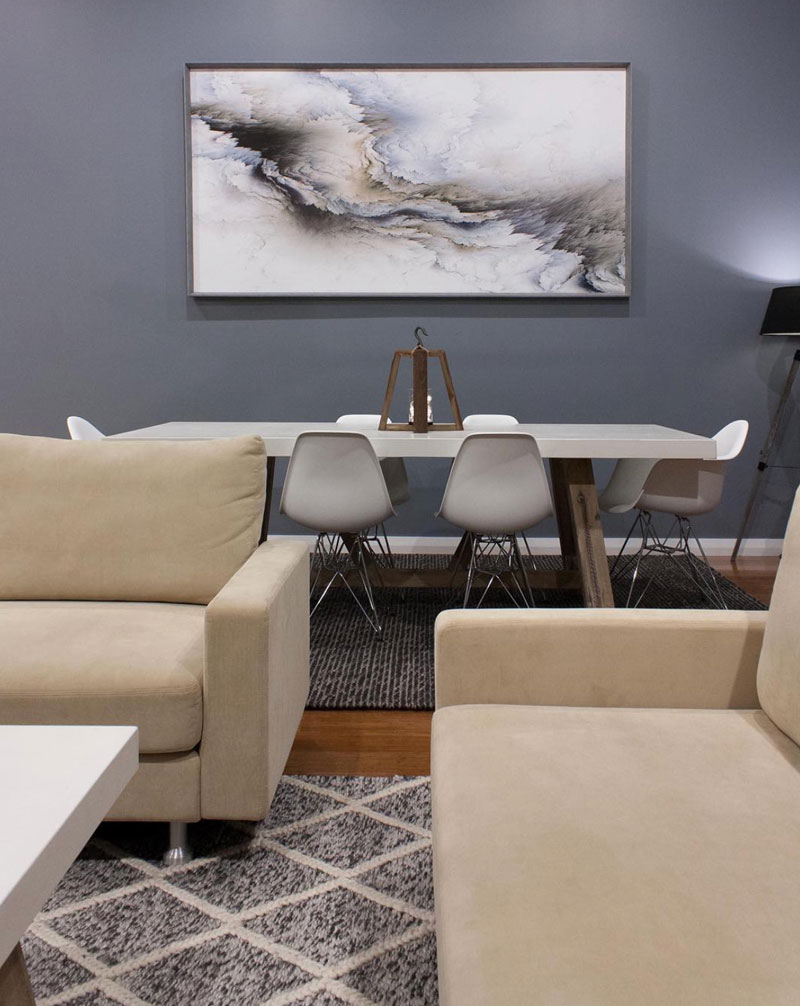 Rugs should be part of the overall design style of your home and be an element that ties rooms and spaces together in a cohesive way. They don't have to be the same or even match but... let's just say a nod & a wink to each other goes a long way in creating your dream space.