If you are looking for a range that is versatile, complimentary to most interiors and exudes sophistication, then look no further than our Milford collection.
Our team members all LOVE this range! Many are very lucky to have had the opportunity to travel to India and personally visit the mill in Agra, Uttar Pradesh, where this collection is handmade by some very talented artisans.
Agra is well known as a destination to visit the world famous and most magical monument to love, the Taj Mahal.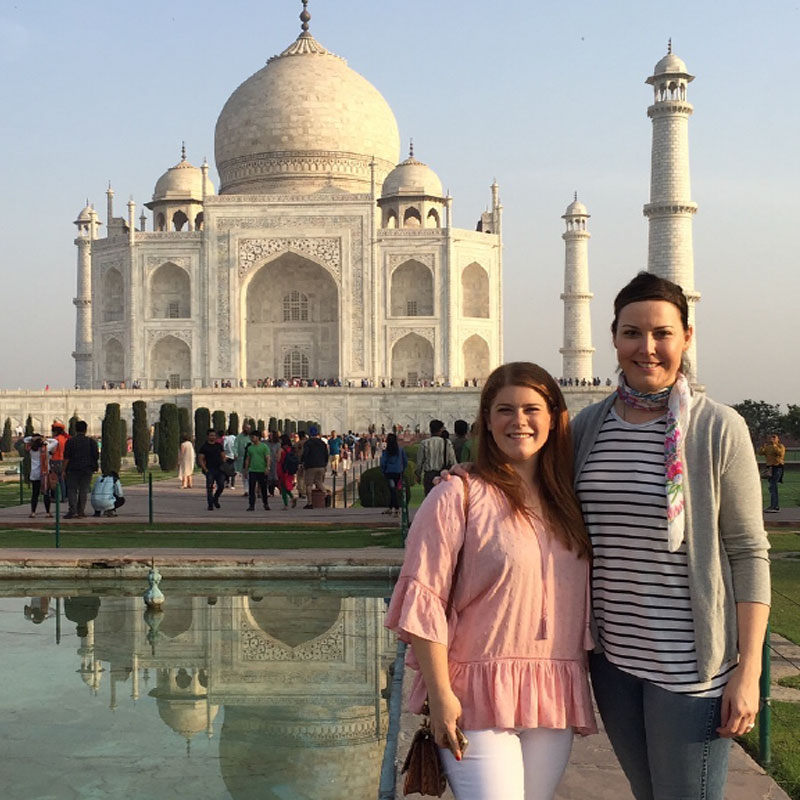 The Milford range hot off the press at the mill in Agra.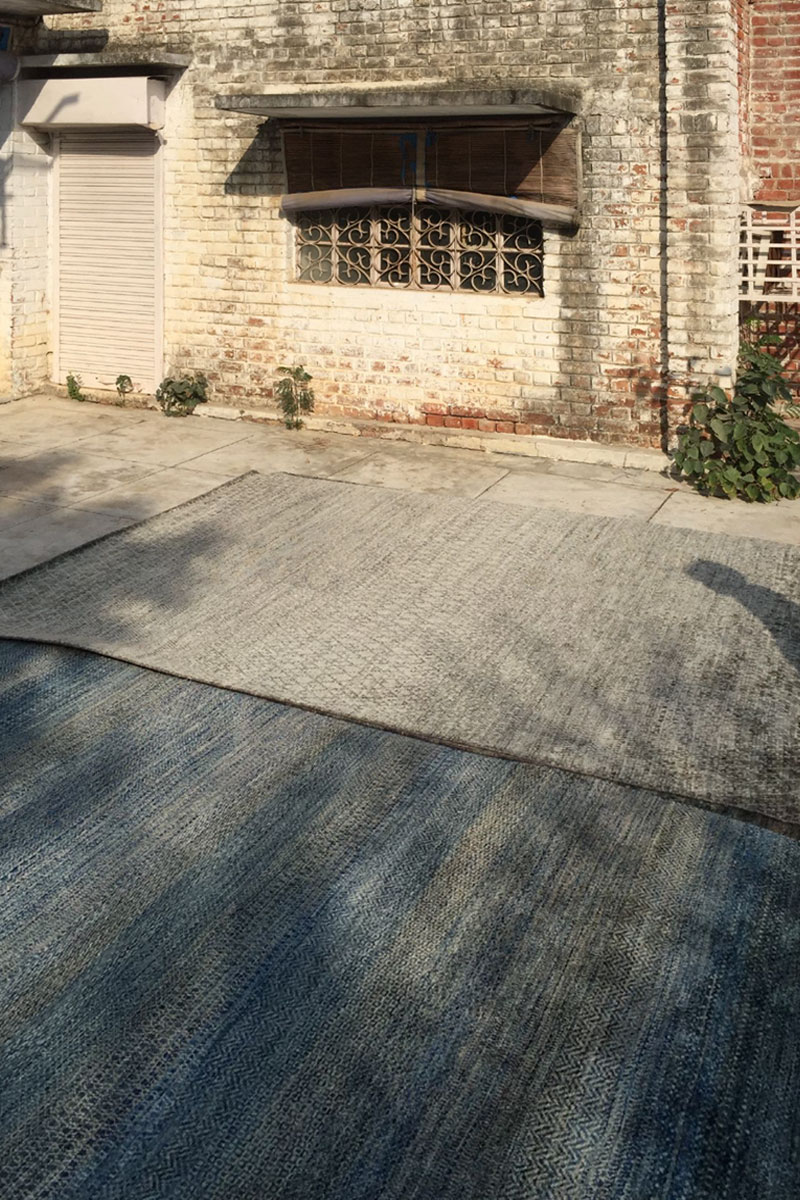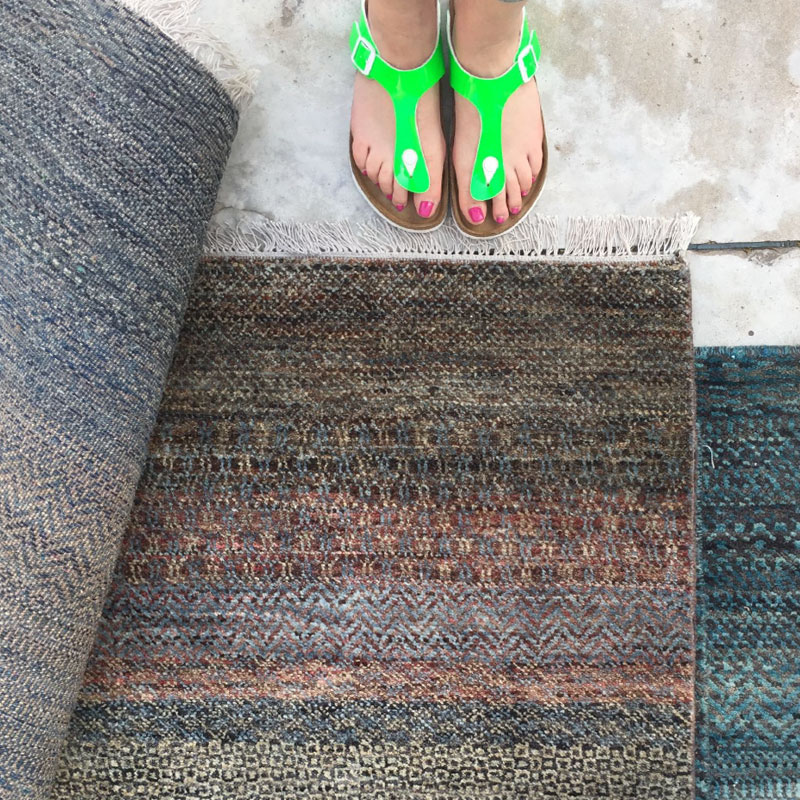 These rugs are truly crafted for life and just like the Taj Mahal, a lot of love and care is put into their creation.
The below image showcases our Milford Blue rug in it's new home under the dining table in one of our clients homes.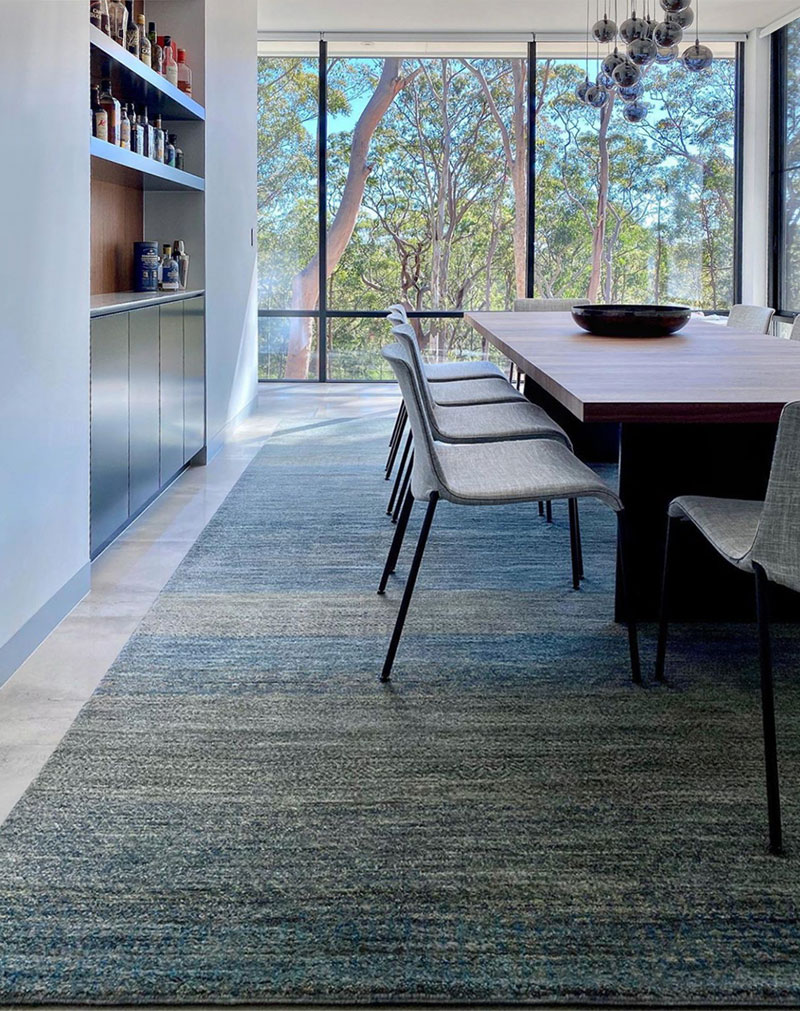 A Milford rug can easily be selected as the hero piece in a project or as a complementary pairing with a more decorative piece within the home.
When we have the opportunity to chat about the Milford collection to our clients there is an extensive list of highlights :
● Exceptional quality
● Handcrafted traditional Persian knot
● Easy to maintain, can be spot cleaned and washed by professional cleaners when required
● 100% wool rug option as well as limited edition options incorporating silk
● Colour options available
● Hard wearing and perfect for high traffic areas
● Subtle grass design with wonderful variation that will hide a multitude of sins ● Great for all areas of the home, living, dining, media, bedrooms, entry, hallways ● Multiple size options as stock including runners
● Rugs can be made to order in custom size and shape.
● Can take time to make but is well worth the wait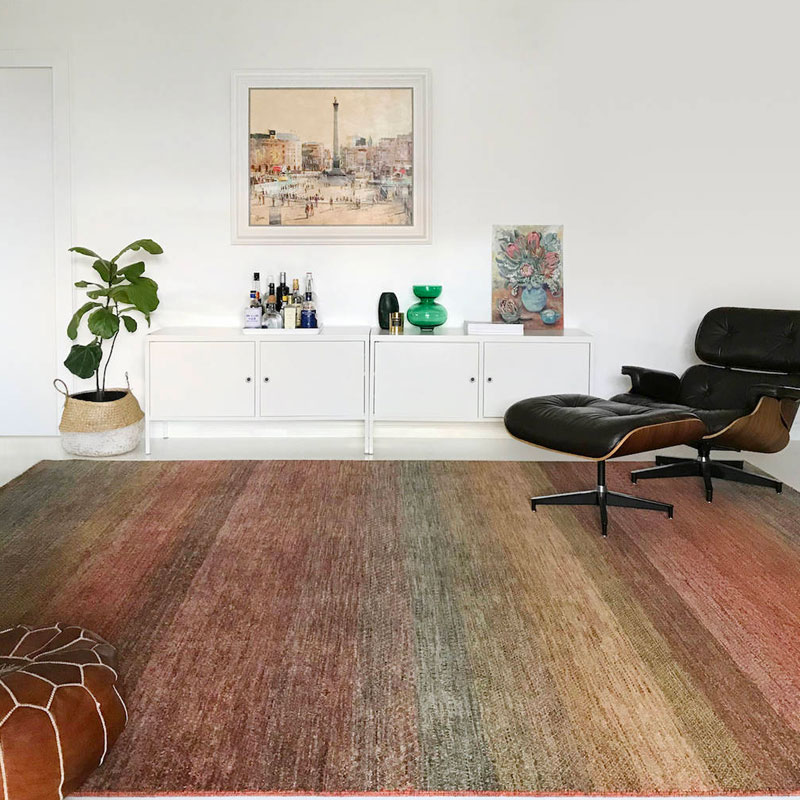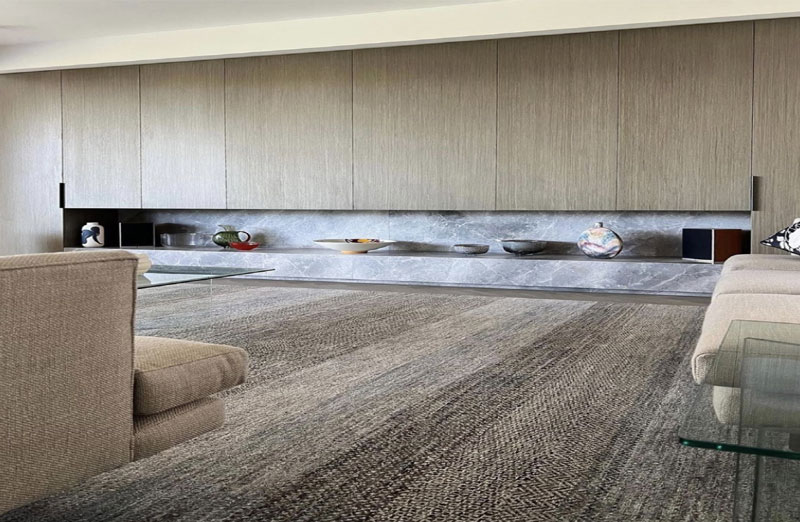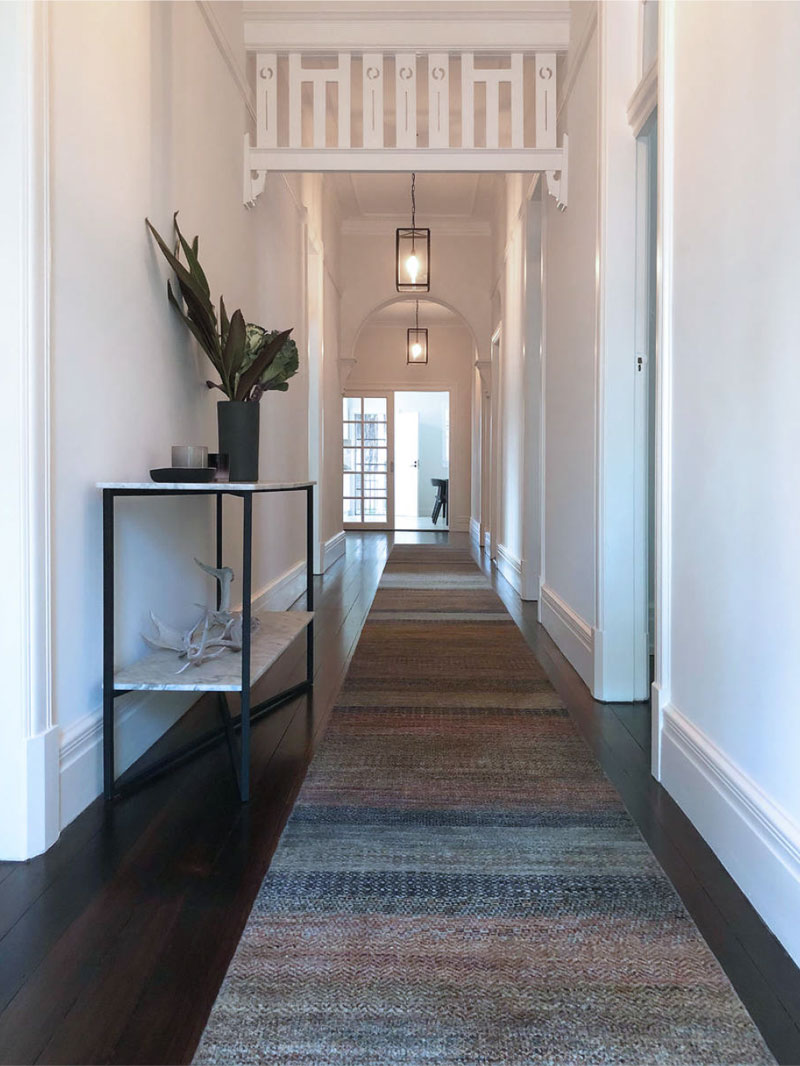 What can we say, we love our Milfords! Hope you have enjoyed our guided tour and also fall in love with this beautiful collection.