While the pattern and colour of your custom rug are of utmost importance, there are a number of weaving and finishing techniques that can have a huge influence on the finished product.
Here at The Rug Establishment our expert craftsmen can create many effects that give our designer rugs different looks and finishes.

Carving:

Fine carving or Underground Carving: is a very fine carved outline of the design.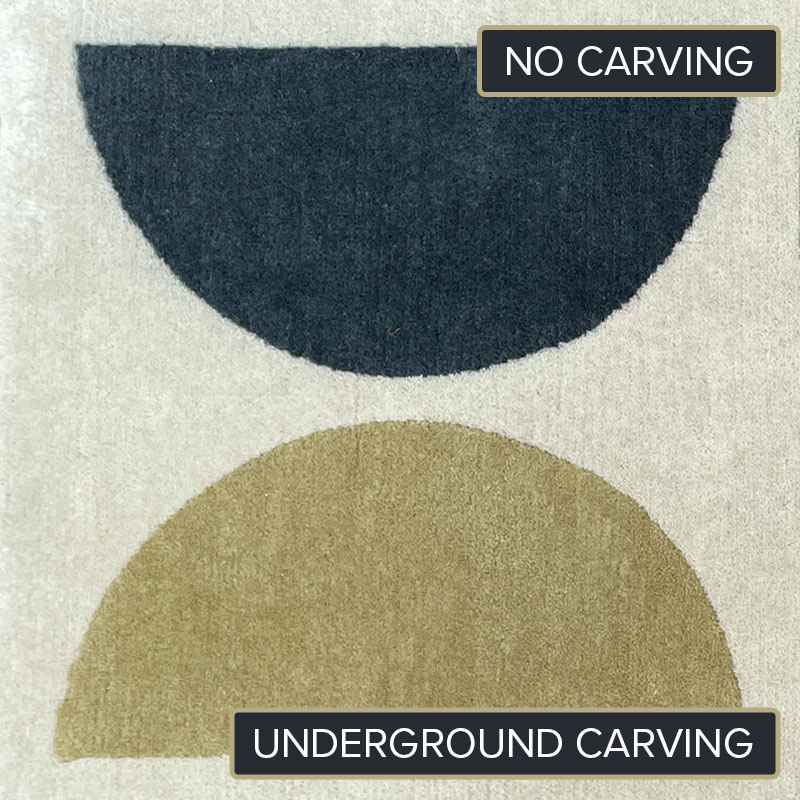 Medium carving: slightly deeper hand carving of the design.
Heavy Carving: more definition and highlighting of design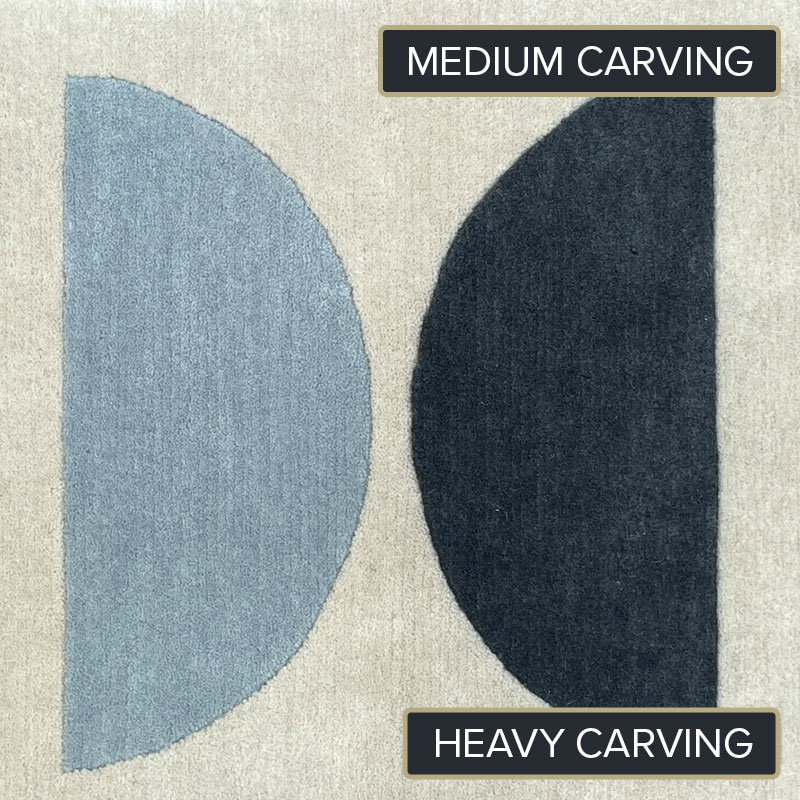 V-carve: is carving on an angle both into and away from the design, making the design appear raised.

Rounded Carving: the carving is curved around the design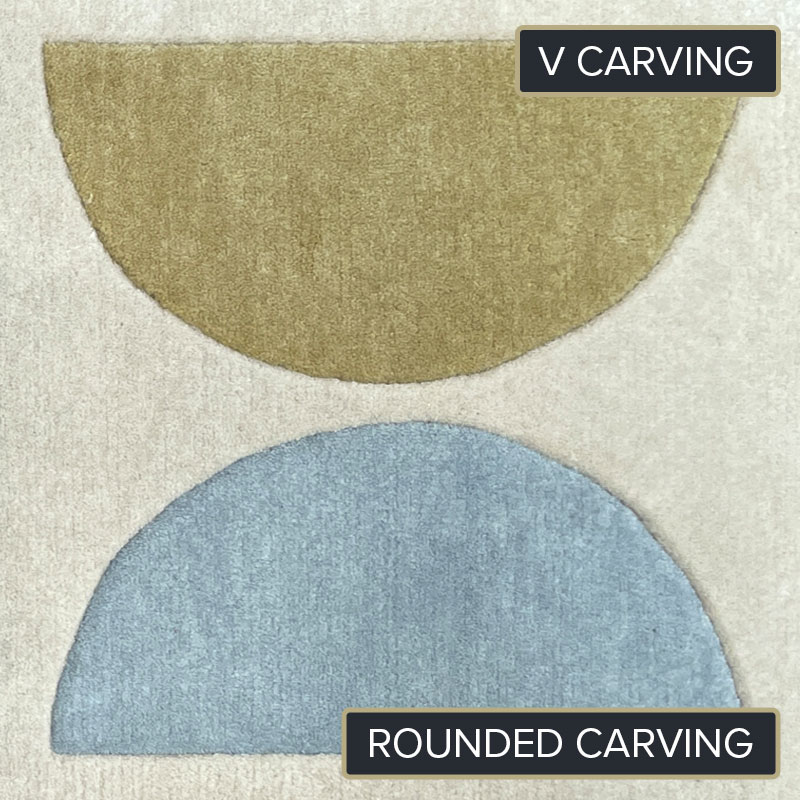 Polished wool: our expert craftsmen double wash the rug until a luxurious sheen appears to give hand-knotted wool rugs a polished effect.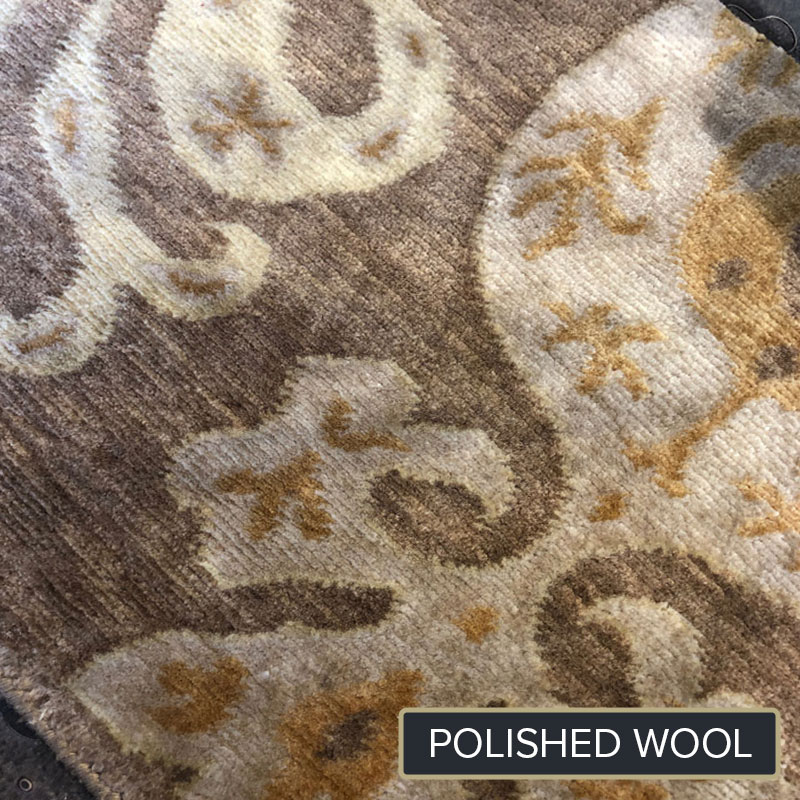 Rough-cut: when finishing a hand-knotted rug the pile height is hand clipped to achieve a smooth finish. By reducing the clipping, the pile is left with an organic, lined and slightly rough-cut appearance.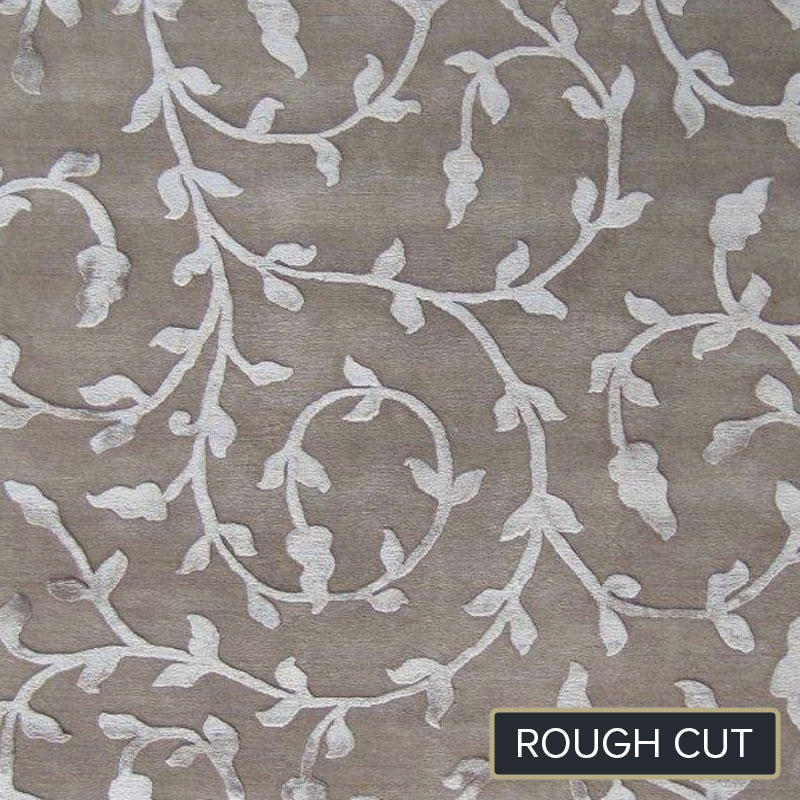 Space dyed: this is a dying technique for thicker yarn, leaving the yarn colour unevenly dyed.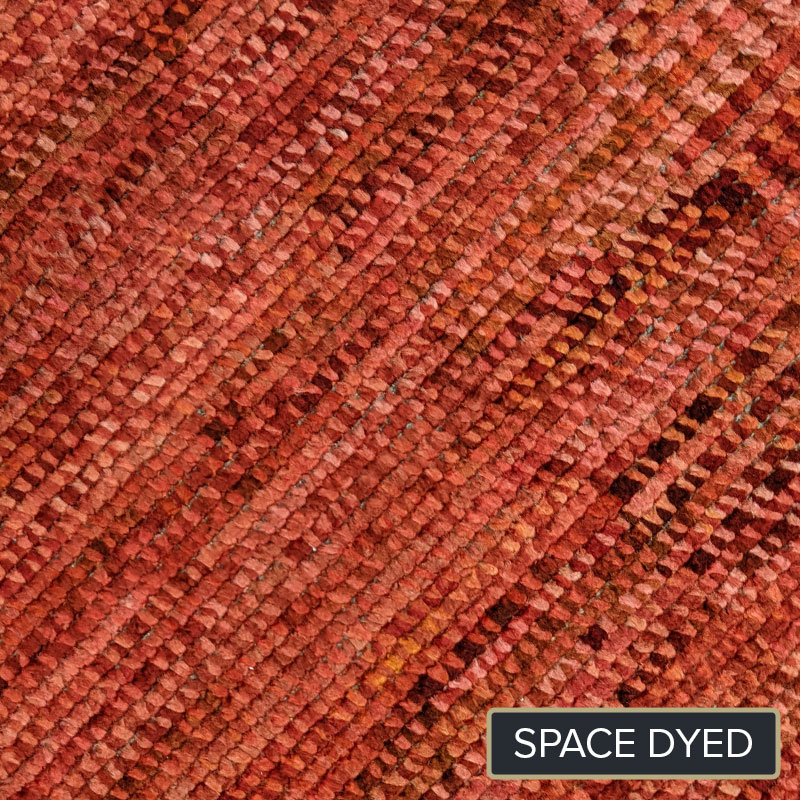 Stippling: is the visual effect of 2-3 tufts of different coloured yarn combined to give the design a stylish dimensional look.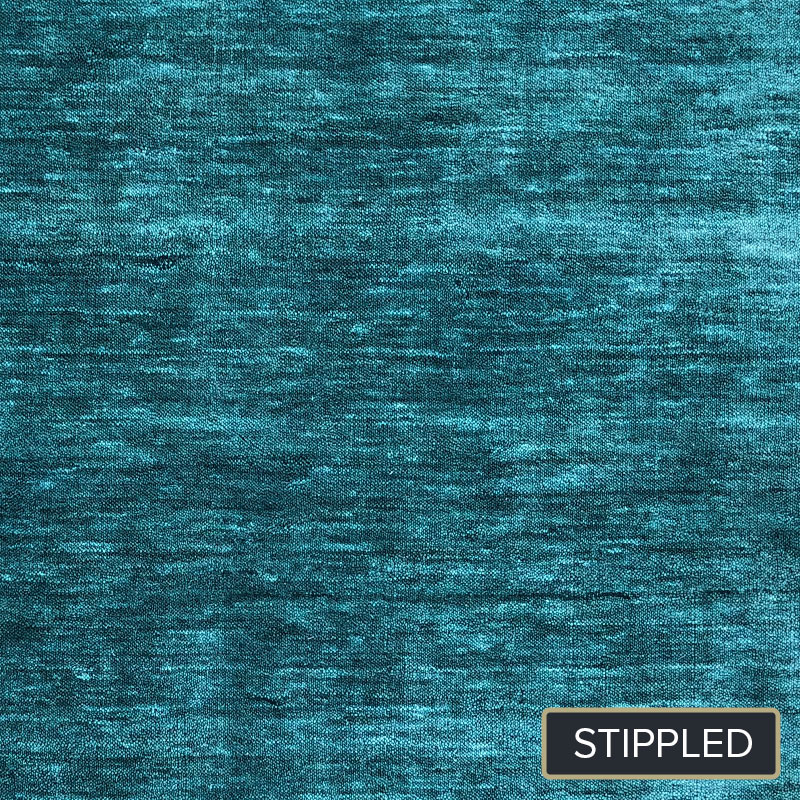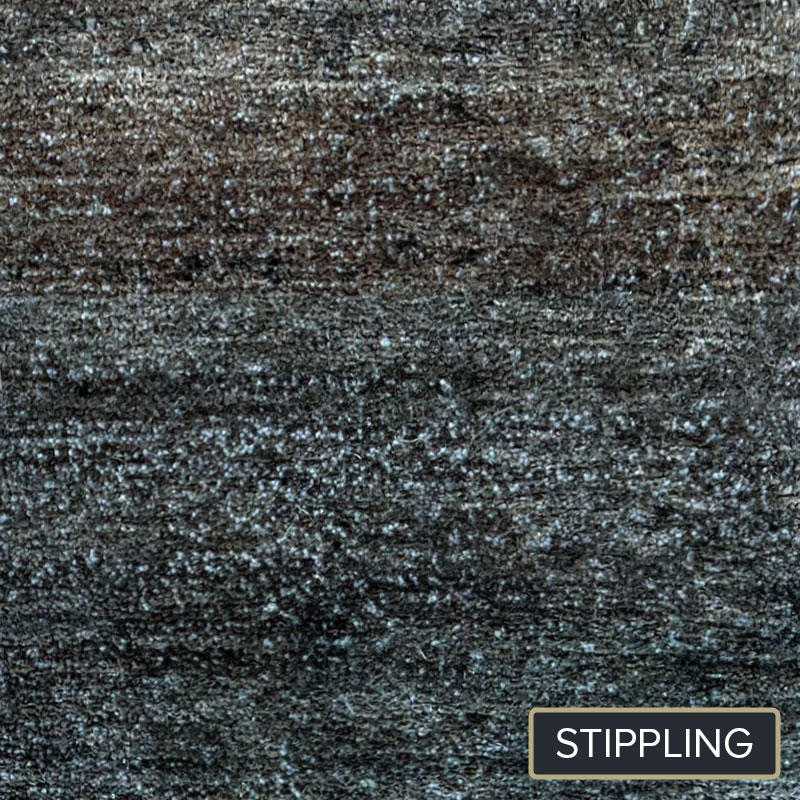 Strie: the strie, or lined effect is achieved by twisting two hanks of yarn together before tufting or knotting. The different colours appear unevenly in a natural lined effect.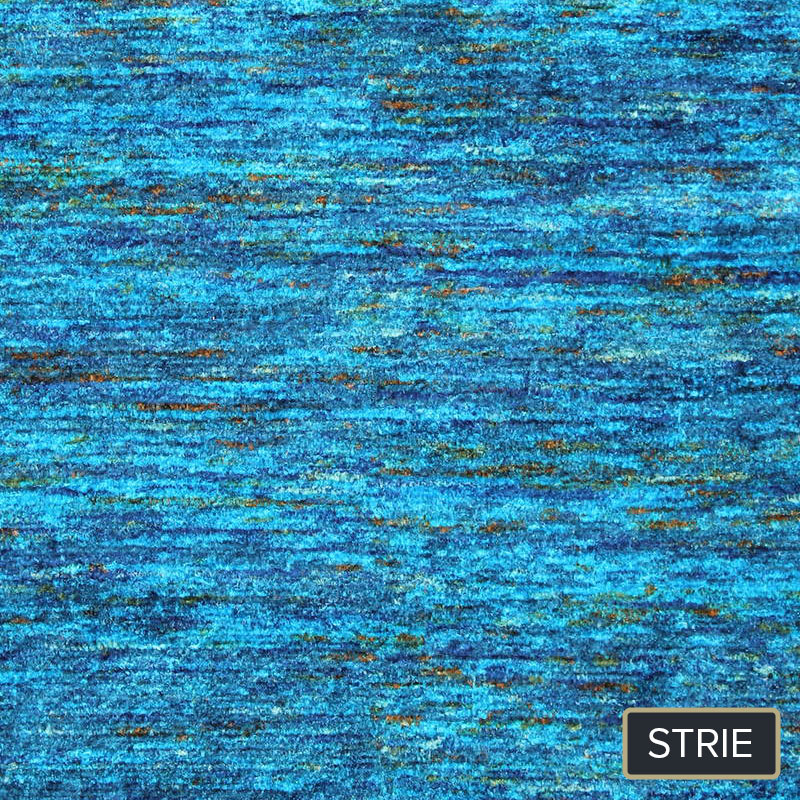 Two-toned Hand Spun: when dying the yarn, the natural variations of the wool bleed through the dye to give a beautiful organic two-toned effect.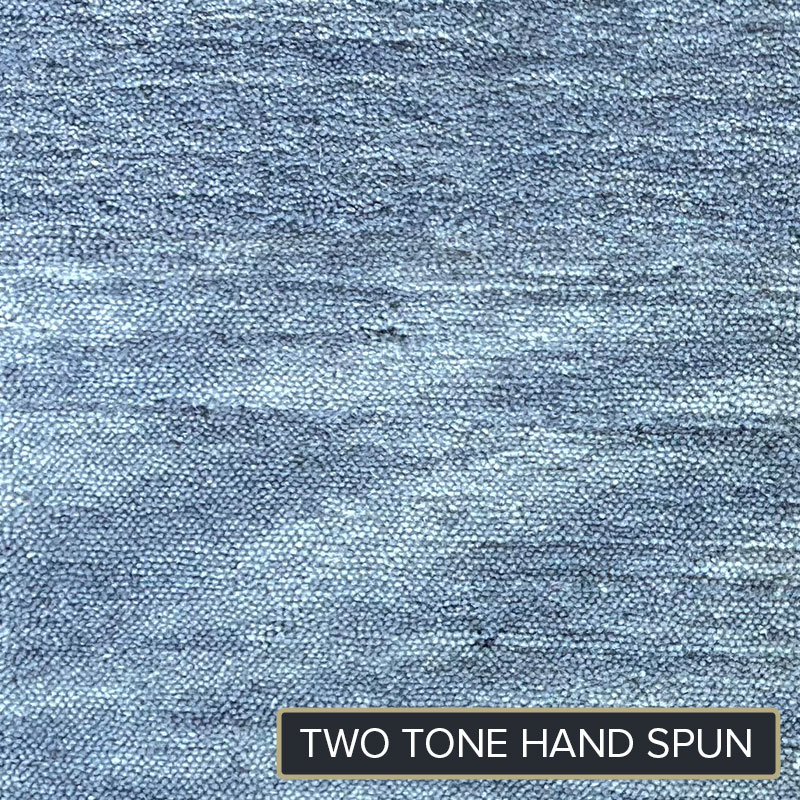 Contact any of our showrooms and our consultants will assist in your custom rug selection and ensure that the correct techniques are selected and applied.