In Persian, and other traditional rugs, the colour blue has a significant cultural and symbolic meaning.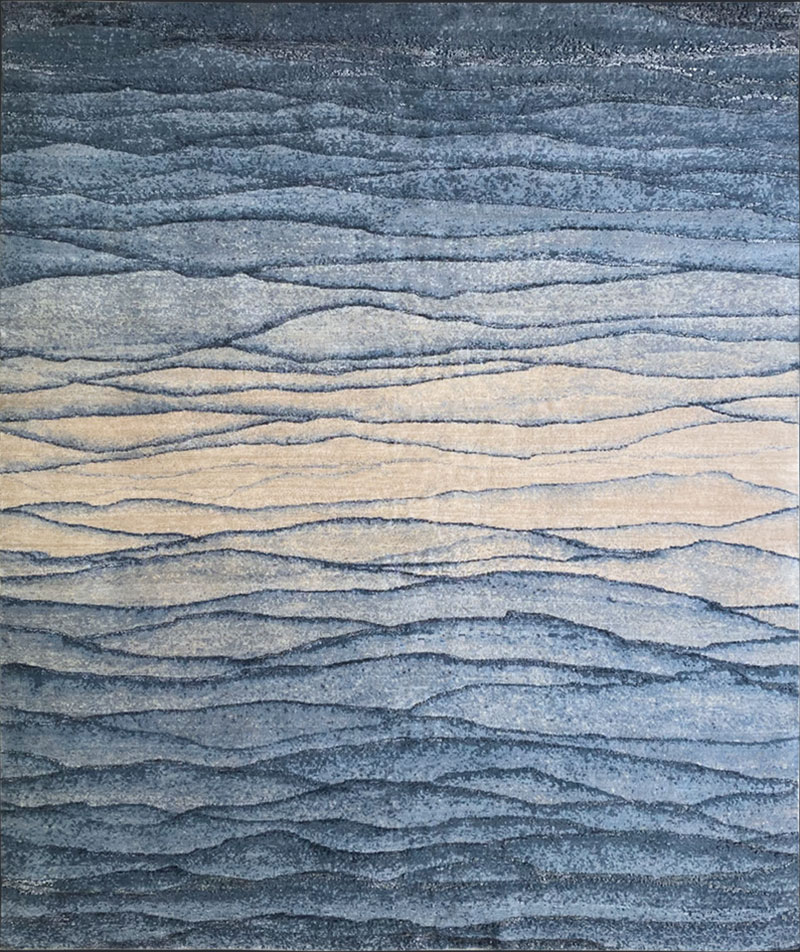 This colour in Persian rugs is often seen in intricate designs and patterns, such as the paisley or "boteh" motif, which is a teardrop-shaped motif that is frequently inserted in these rugs. The 'boteh' motif started as a stylised floral motif that has, over the centuries, developed into a teardrop shape containing a swirl of vegetation. The shape often has an exaggerated bent tip but can also have many variations. Similar shapes can be seen in our Bidjar line.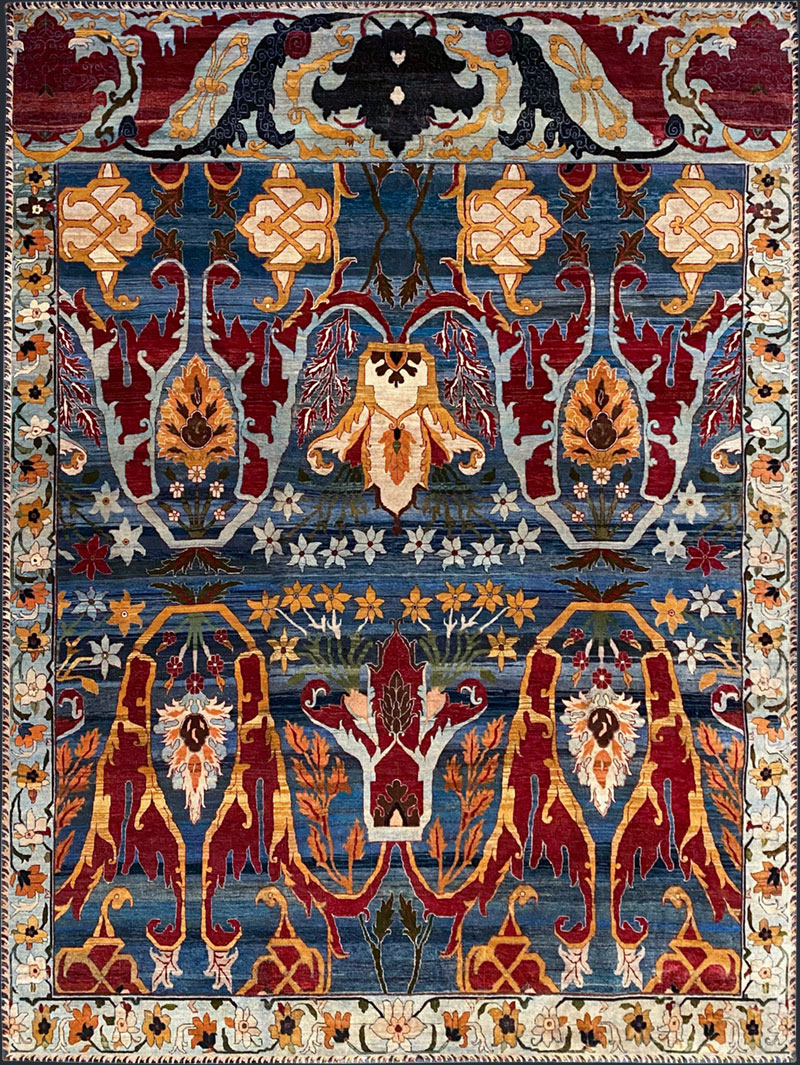 Originally used to decorate items for royalty or others of high class distinction it is now more widely utilised. The colour in these designs is often derived from natural dyes made from plants and minerals, which gives it a unique, vibrant appearance.

Blue is also associated with the sky and water, which are both important elements in Persian culture. In traditional Persian belief, the sky represents the realm of the divine, while water is seen as a symbol of life, purity, and renewal. The colour blue is thus seen as a symbol of spiritual enlightenment and purity, as well as a reminder of the importance of water and the natural world.