The Rug Establishment has worked with India's Care & Fair Program since 2014 to fund an entire school's annual needs which include students attendance, uniforms, books, teachers, administrative & maintenance staff and educational support to families working in the rug production area near Bhadohi, Uttar Pradesh.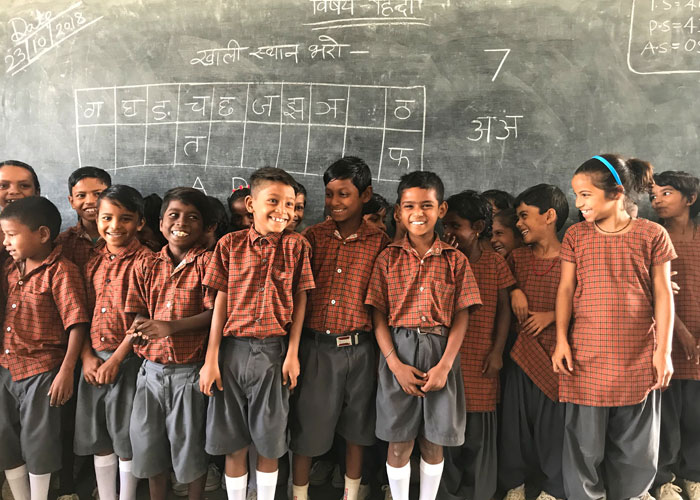 Uniforms to be proud of - March 2019
Care & Fair is an industry initiative founded in 1994 by socially engaged carpet traders against illegal child labour and in support of people working in the carpet production industries in India, Nepal and Pakistan.
Care & Fairs objectives are to:
1. Abolish illegal child labour in India, Nepal and Pakistan.

2. Create better living conditions for carpet knotting families.

3. Produce/create in a socially acceptable manner. Our members only accept goods produced under socially acceptable conditions.

4. Take social responsibility and give an example that serves everyone.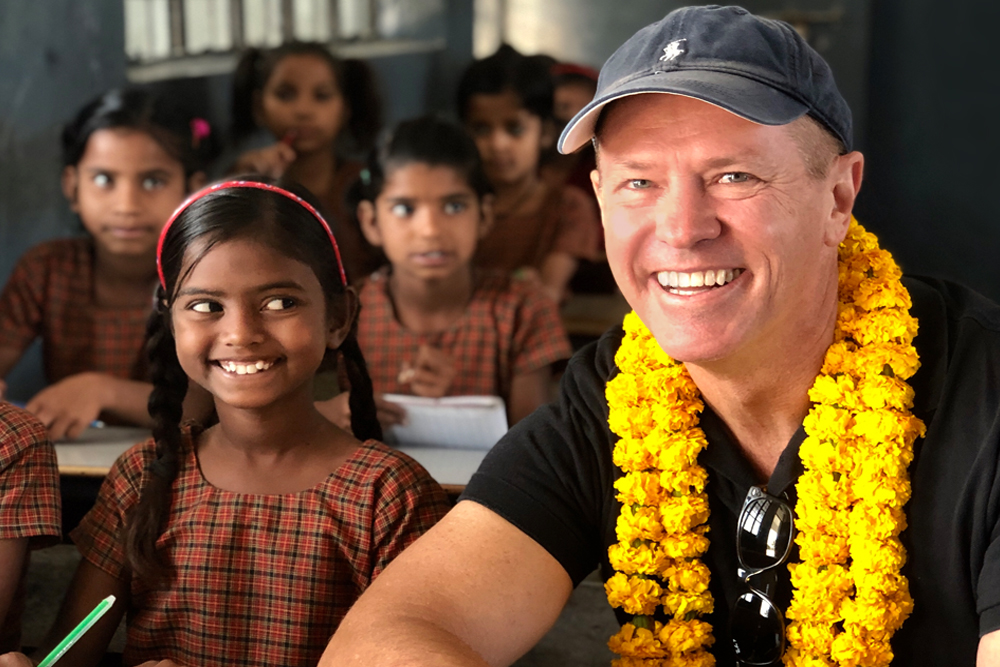 Director, Ross Page, visiting the school in March 2019

The Rug Establishment is proud to be a part of this initiative and fund the Carpet XL School which supports 344 students (190 boys and 150 girls), 10 teachers and 5 personnel (numbers from the classes of 2017/18). As if this wasn't enough to be proud of, we were thrilled to receive the news that our class of 2018 (year 8), all 22 girls and 21 boys passed their Year 8 Board Exams. In addition to this great news, 30 students received 1st division passes and 13 received 2nd division, with none receiving 3rd division passes. Not only is the Carpet XL School educating our students, they are successfully educating them to high standards. The excitement continued with all 43 students going on to higher studies after passing out.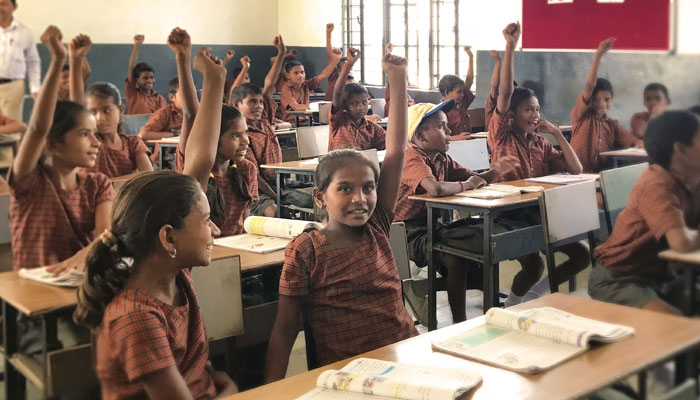 Class time - March 2019
You are a part of our children's successes, so thank-you for purchasing one of our beautifully hand crafted rugs, it matters. And more importantly you can be assured knowing there is absolutely no child labour involved in any part of the production of The Rug Establishment's hand-made rugs.