Three unique wool rugs have landed in our showrooms: Calabash, Aldreth and Bimini.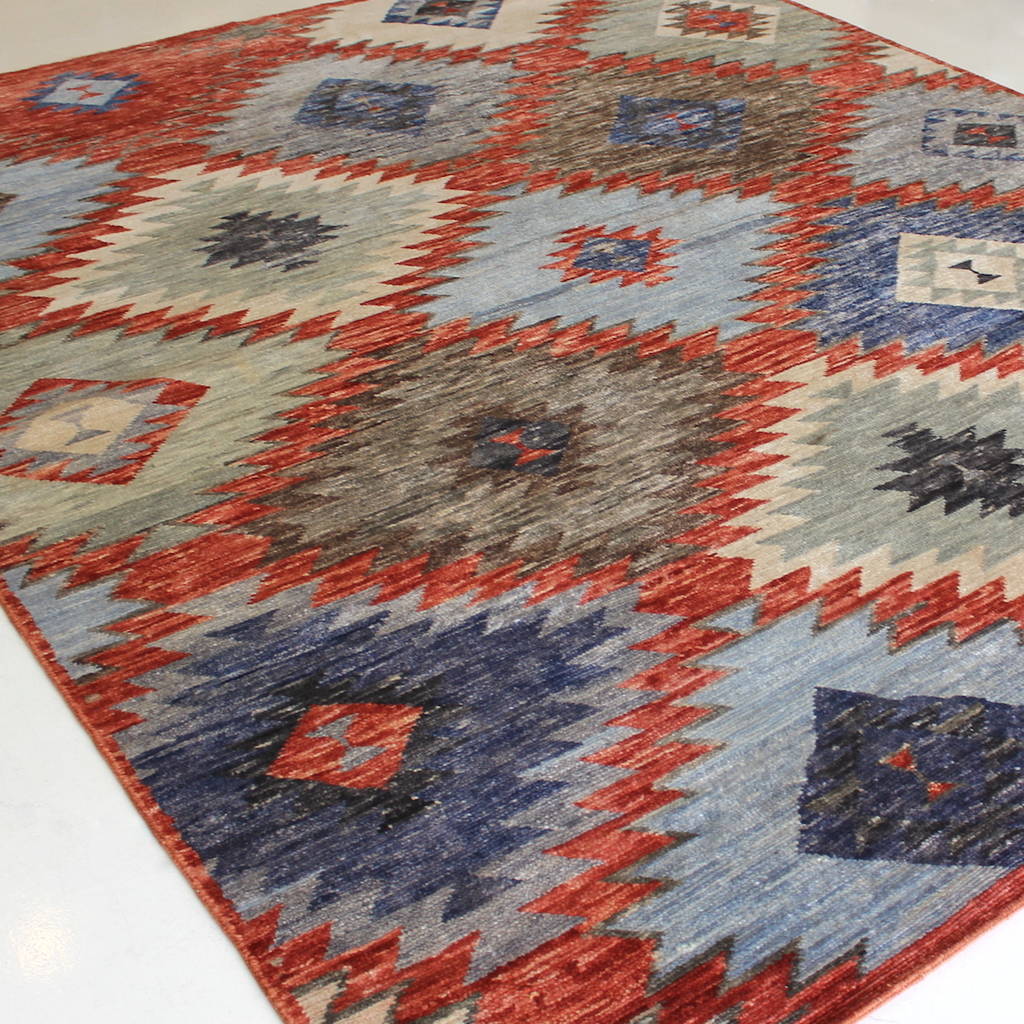 Mirroring tribal textiles, the exotic Calabash rug is hand knotted from wool in bold yet earthy red, blue and grey tones. This design would be the perfect rug for adding character, charm and a laid-back bohemian vibe. Calabash, sized at 2400mm by 3000mm, is currently on display in our Adelaide Showroom at Abbode Interior Products in Stepney.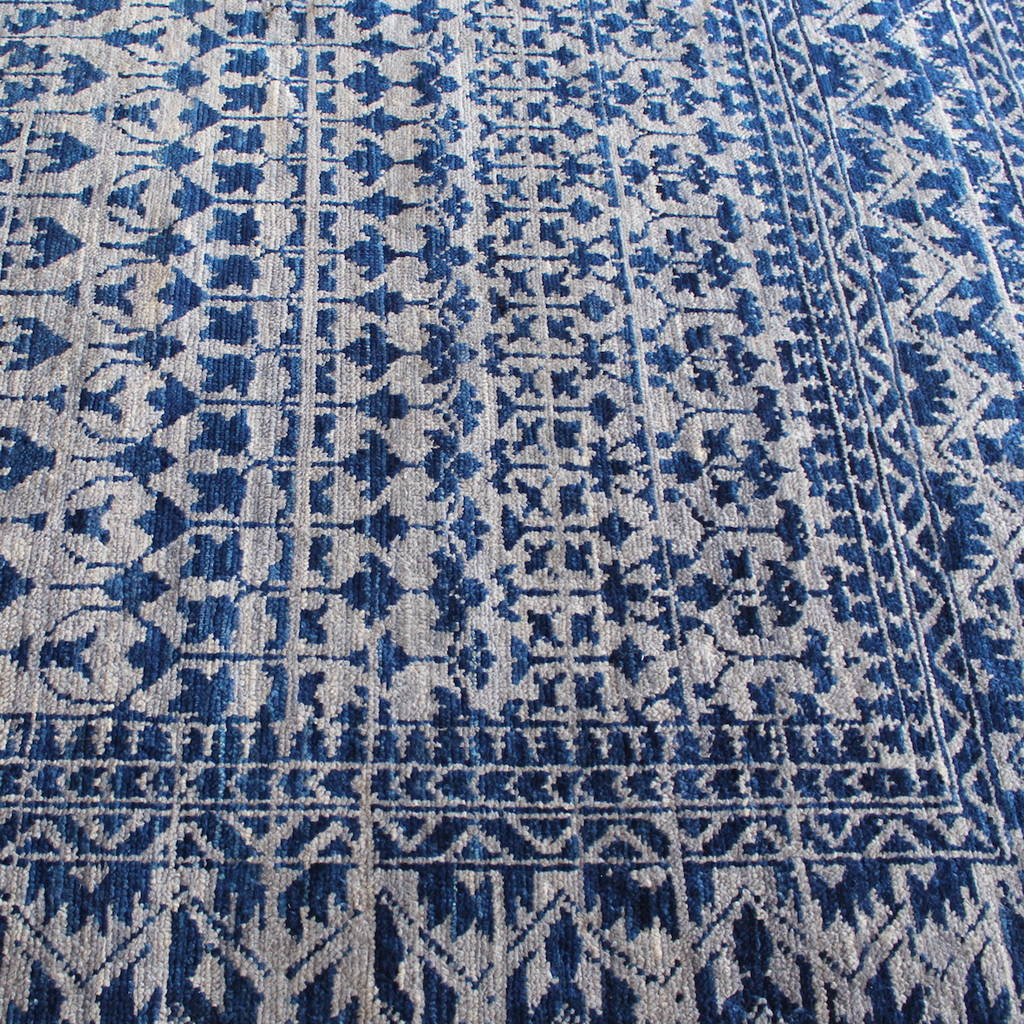 Aldreth features a traditional design in royal blue and grey wool with intricate motifs. This regal, hand knotted rug will add charm and elegance to any room. It is sized at 2700mm by 3600mm and is currently available for viewing in our Brisbane Showroom at Newstead.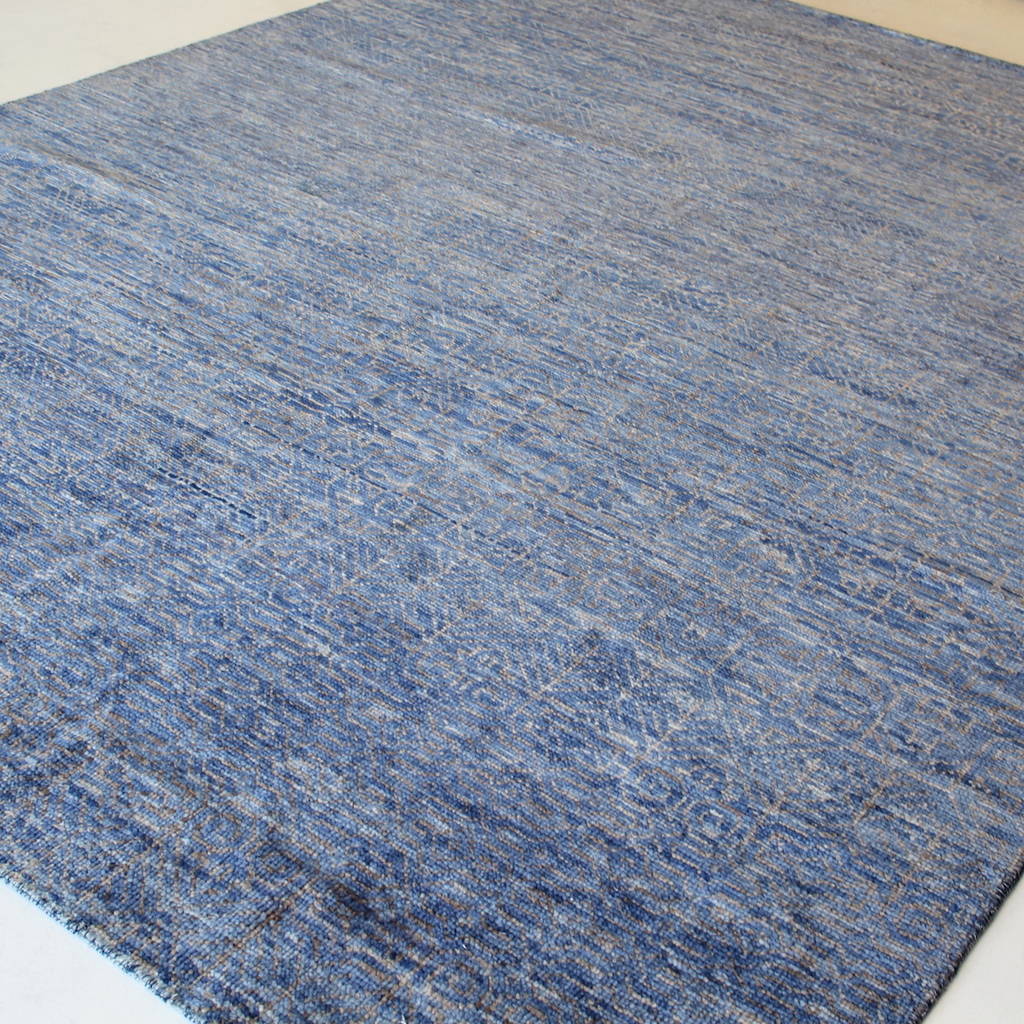 With subtle, natural blue tones, Bimini is hand knotted from wool. The Bimini design features intricate patterns that create a beautiful cohesive look from the mixture of grey and blue yarns. You can view this 2400mm by 3000mm rug in our Sydney Showroom in Waterloo.
All three of these beautiful hand knotted rugs can be custom sized.