Just as there are no hard and fast rules for what rug works best in a living area etc, there is no "one size fits all' for your Dining Room Rug.
There are however some general guidelines that will save you from making a costly mistake!
Size: Allow at least 70 - 80cm on each side of the table (including the ends if chairs are used there). This ensures that the chairs are still on the rug when your family or guests are dining - nothing worse than a rocky chair!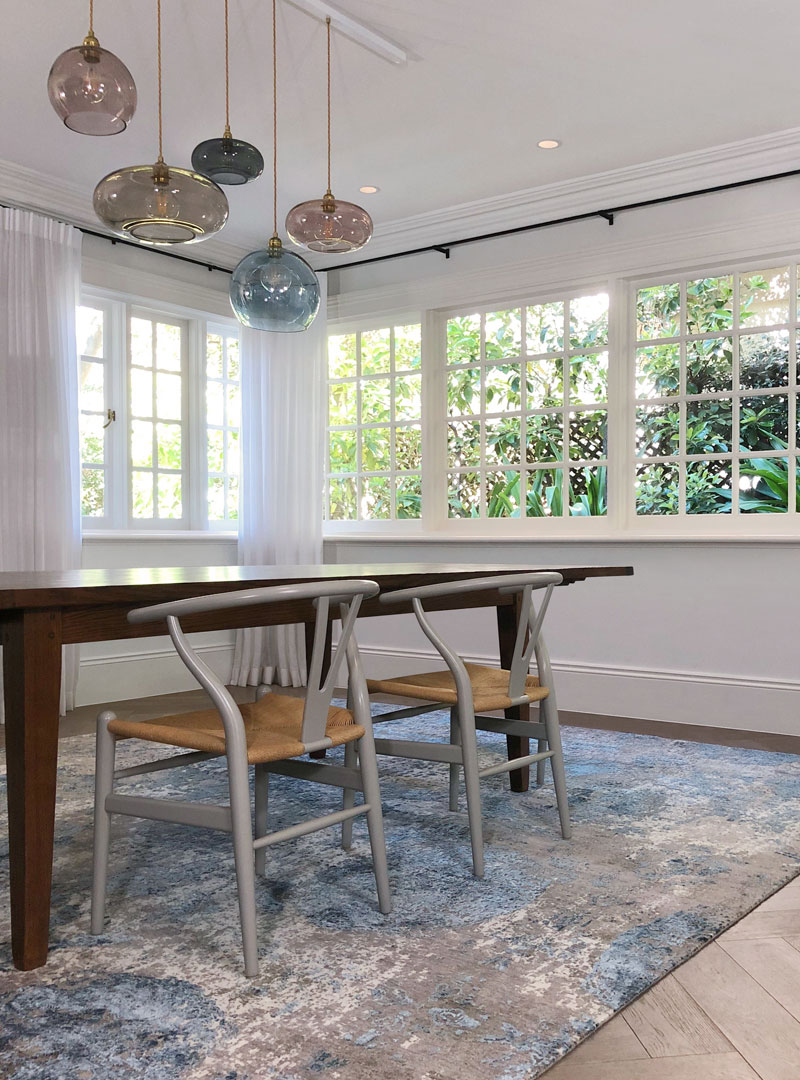 Pile Height: The rug should, in general, be low pile. If there is too high a pile the chairs will drag making it difficult to move and also cause drag marks and possible tearing the fibres in the rug.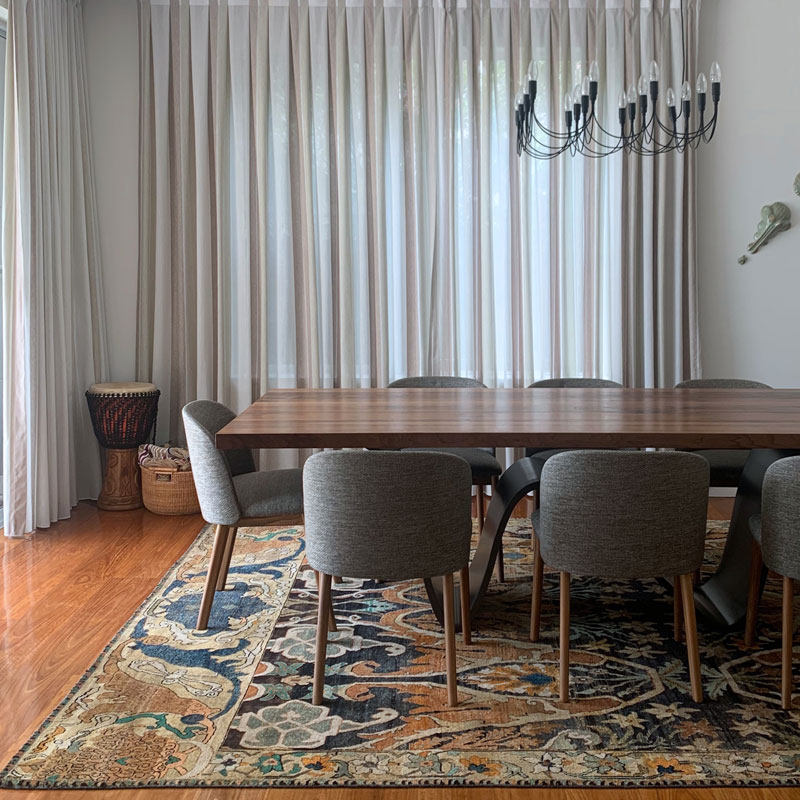 Cleaning: The rug must be 'fit for purpose'. If you know that small children (or messy adults!) are to be using the table then select a rug that is easier to clean. As before, a low pile rug is your best option and, wherever possible, an all wool option will make for a more stress free life.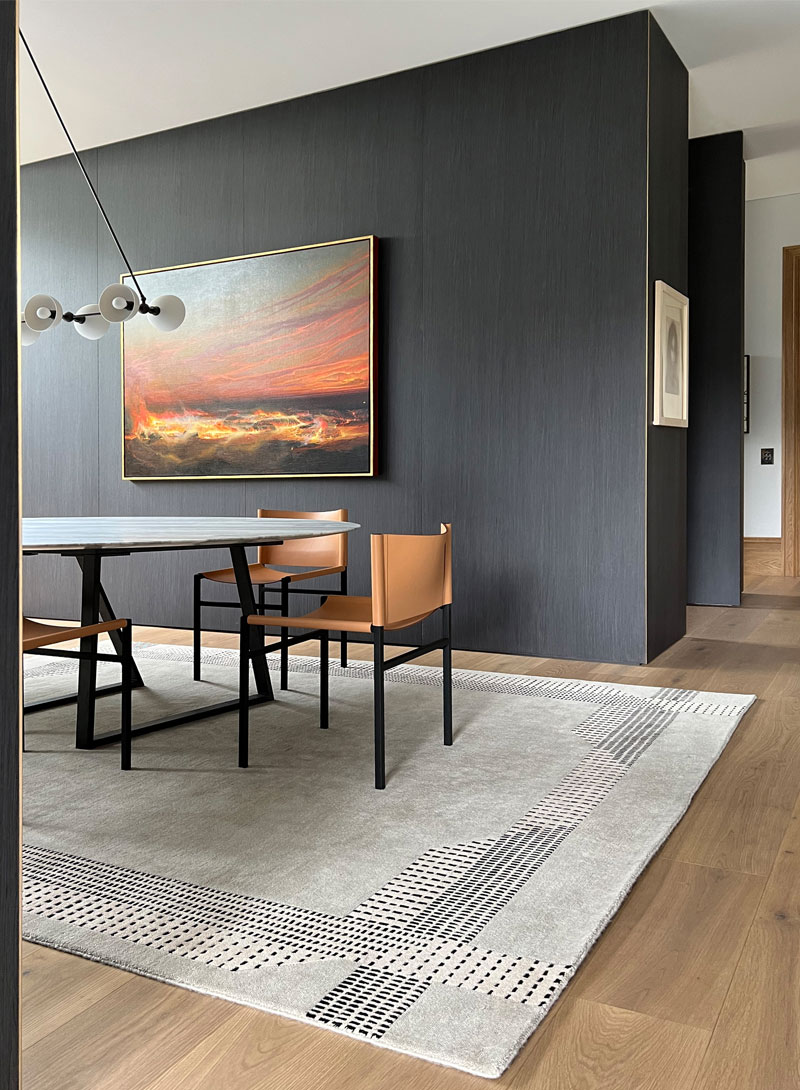 Wool and Silk rugs are still an excellent option for that more luxurious look and can make a statement in a formal dining room - we offer a Fibre Protection option that is highly recommended in these circumstances.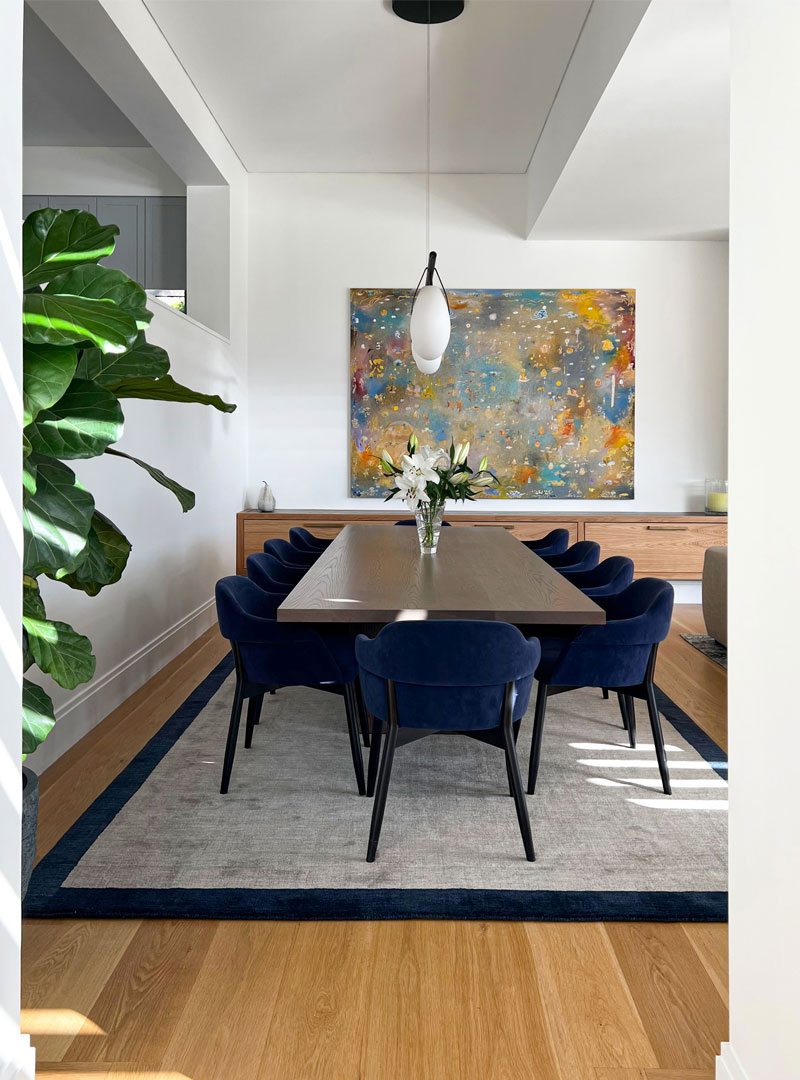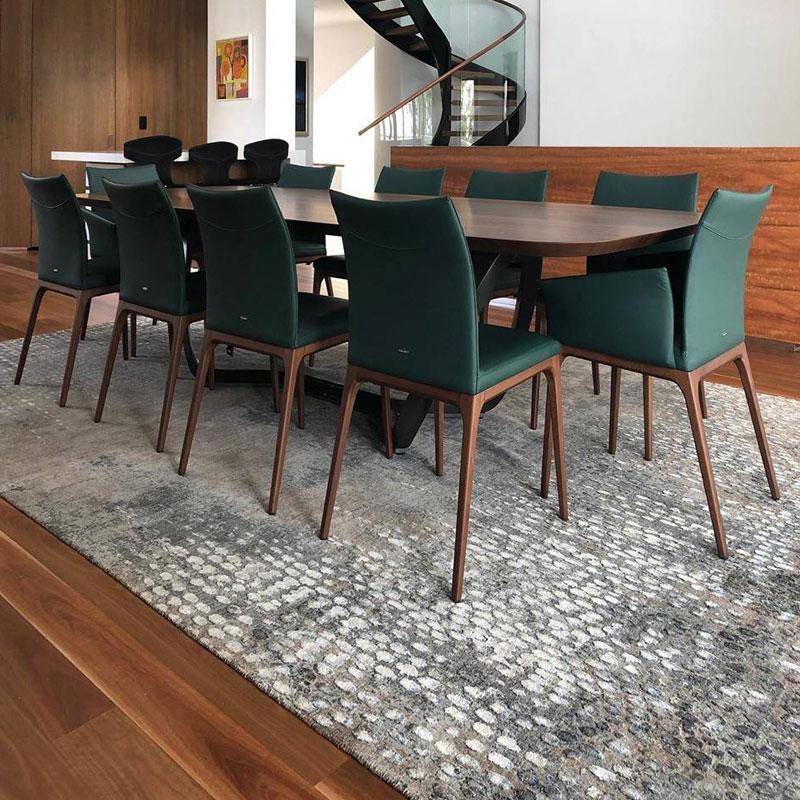 Ultimately however, the choice is yours and here at The Rug Establishment we have numerous stock rugs and custom selections that will enhance your space and make the Dining Room your guests favourite place to be.