Our handcrafted custom made stair runners are a striking visual design element and also practical for comfort and safety. They can help prevent slipping on the stairs, as well as maintaining a pleasant temperature to walk on, while feeling and looking incredibly luxurious.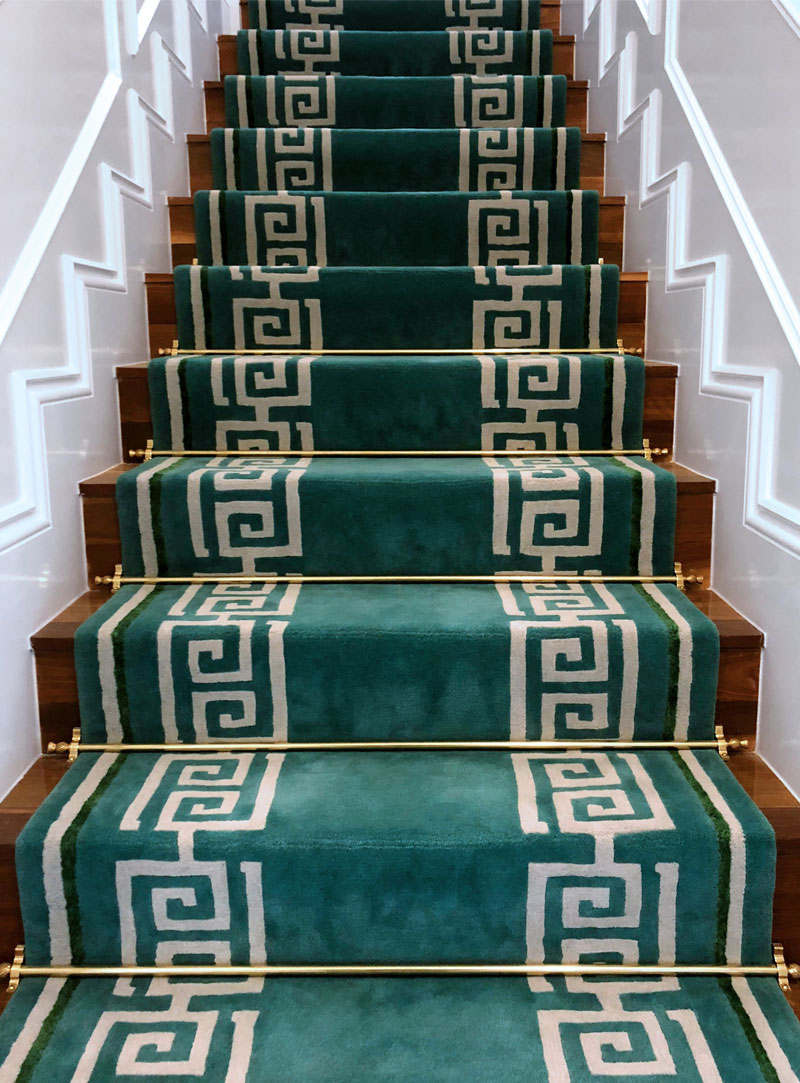 Stair runners can also help to greatly reduce the sound of footsteps throughout the space as wool is a fantastic natural sound insulator, especially coupled with a felt layer between the stairs and the runner. Due to wool's density and elastic properties, it converts sound into heat energy, which provides excellent thermal insulation and noise dissipation.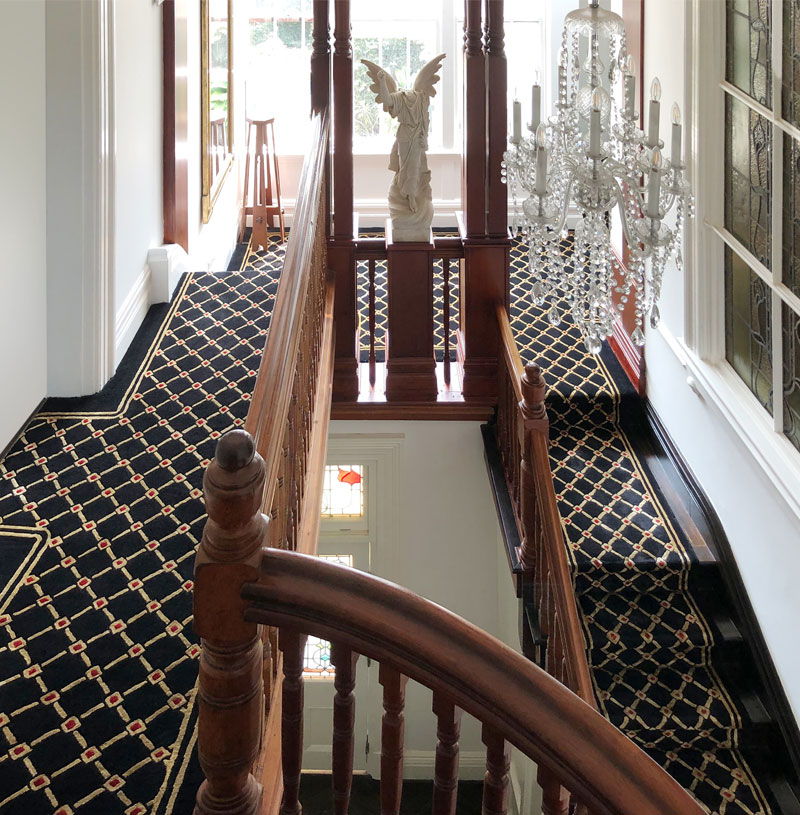 Along with its many practical advantages a stair runner can really transform the visual landscape of a space and bring a lot of depth and character.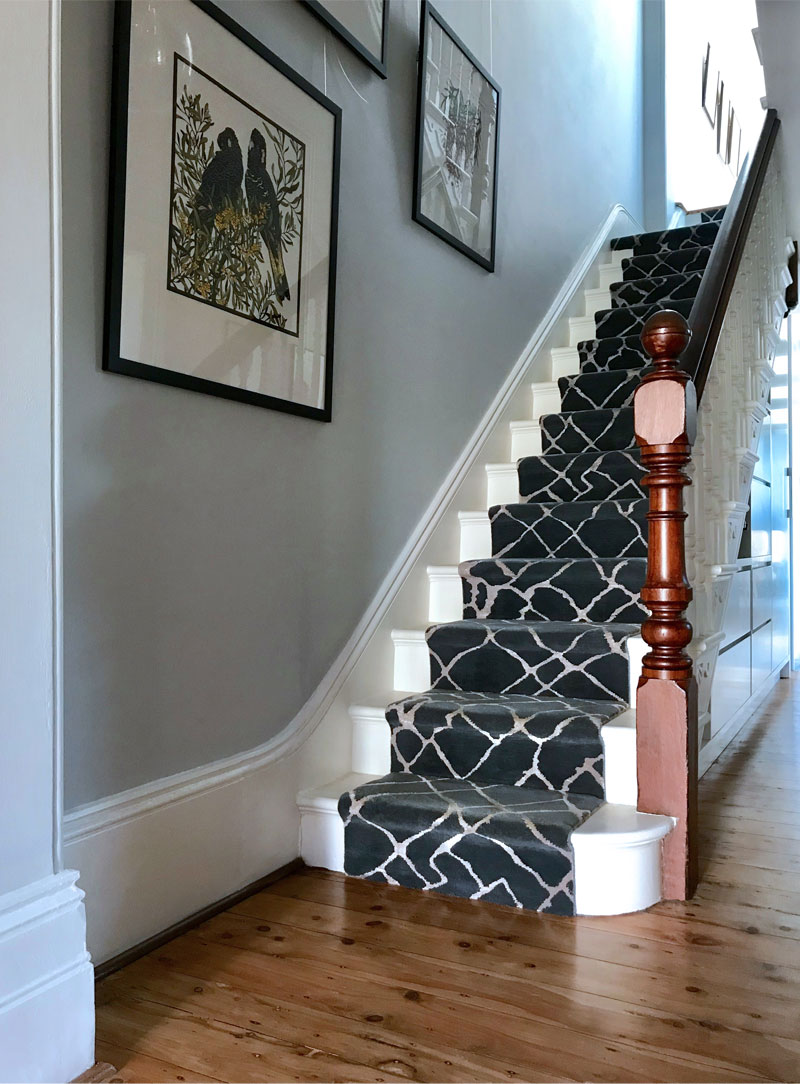 Being able to customise the design, size and colour gives us the ability to help you find the best fit to compliment the building's design.