The word Abrash means rainbow or spectrum in Farsi. In the rug world, this term is used to describe the subtle yet visible variations of shade in a single colour field. Natural fibres like wool take dye inconsistently and individually dyed batches of yarn vary slightly in shade. When the weaving takes place, the marriage of all the batches gives birth to a unique creation. A solid colour field will have a variety of gradations.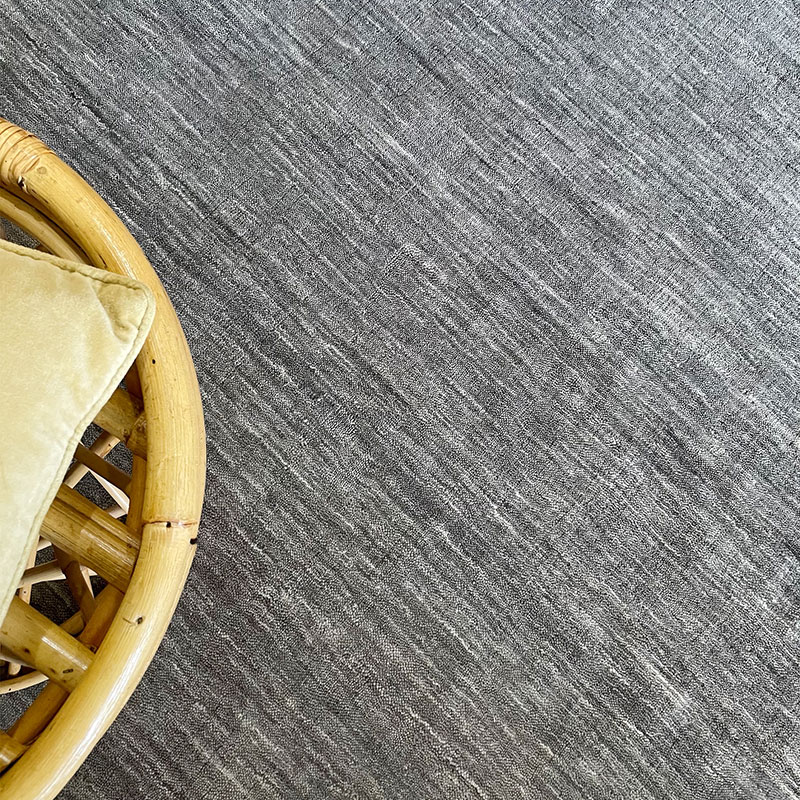 These variations will mostly appear as striated horizontal bars or bands. In some cases abrash variations may appear as only minute shading differences. Historically this variation signals authenticity in the art of handmade rugs and is a sought-after quality.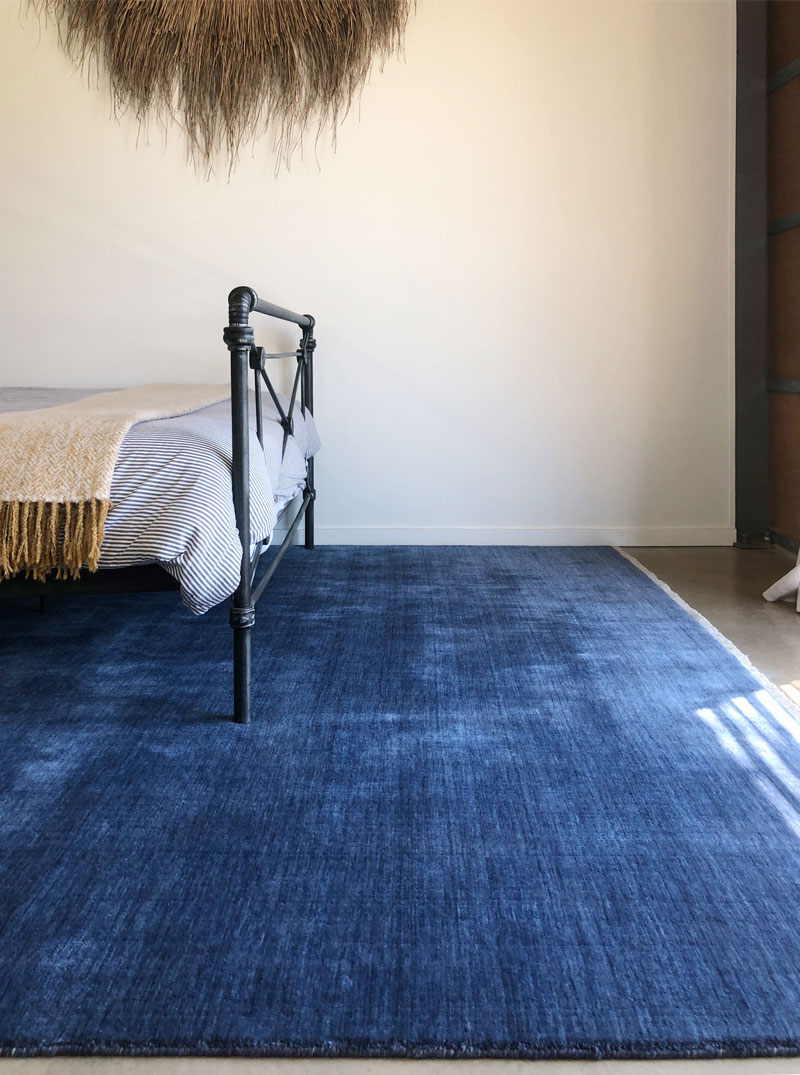 Our Sencillo line exhibits abrash perfectly, highlighting its handmade qualities. Each colour way exhibits varying shades of the base colour, creating a natural tone and texture. The colours in machine made rugs are much more consistent and this is one way in determining whether a rug is handmade or machine made.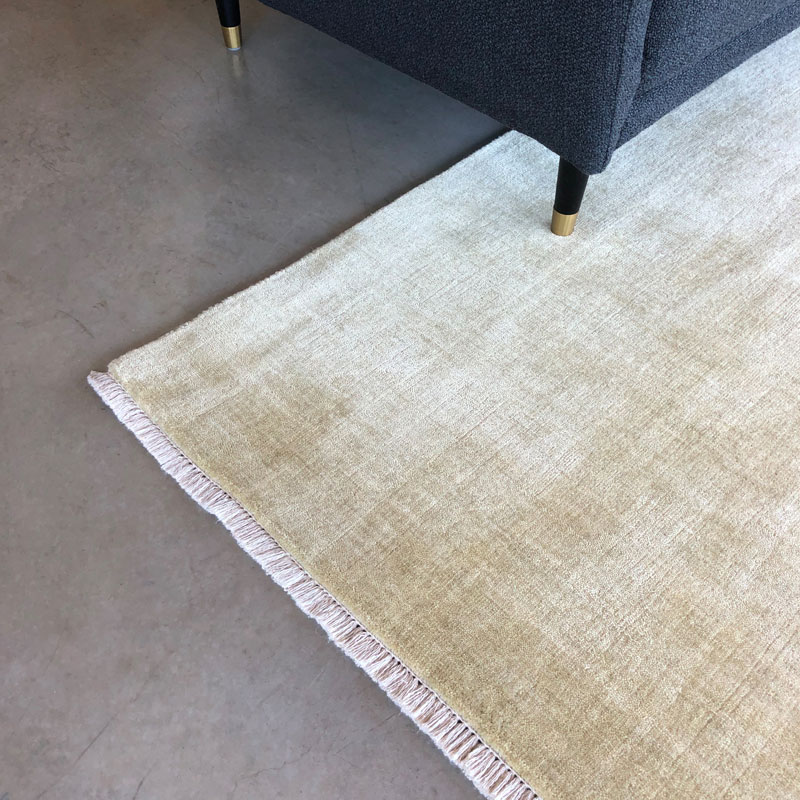 While some people may look at the abrash colouration and see it as an imperfection or defect, the opposite is true. Instead, it is an innate characteristic of dye variables that naturally occur when materials are handmade and hand dyed. The abrash adds a distinctive beauty to the rug and signals craftsmanship.