Rugs are a great design tool for apartment living. They help to define space, add colour and texture and create a welcoming space.
It's always tempting to opt for a small rug when considering a rug for an apartment. You may think 'small space - small rug' but this can actually have the effect of making the area look even smaller.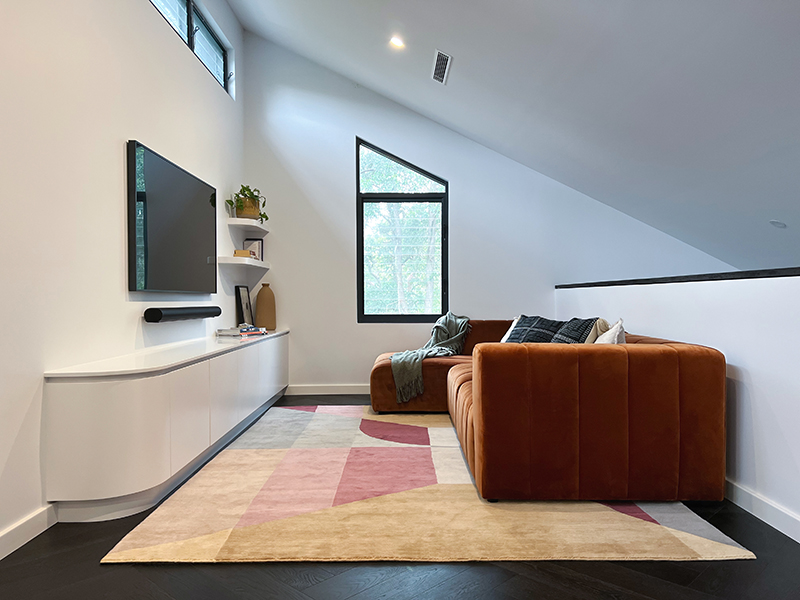 The size of the rug will depend on the width of the room and other furniture pieces within the space, like TV cabinets or built-in cabinetry, but go as large as you can and place furniture pieces on the rug even if it's just the front feet or legs.
If you thought a dining rug in a small apartment space won't work, think again. Not only will the rug define the space it will also help with acoustics and protect flooring.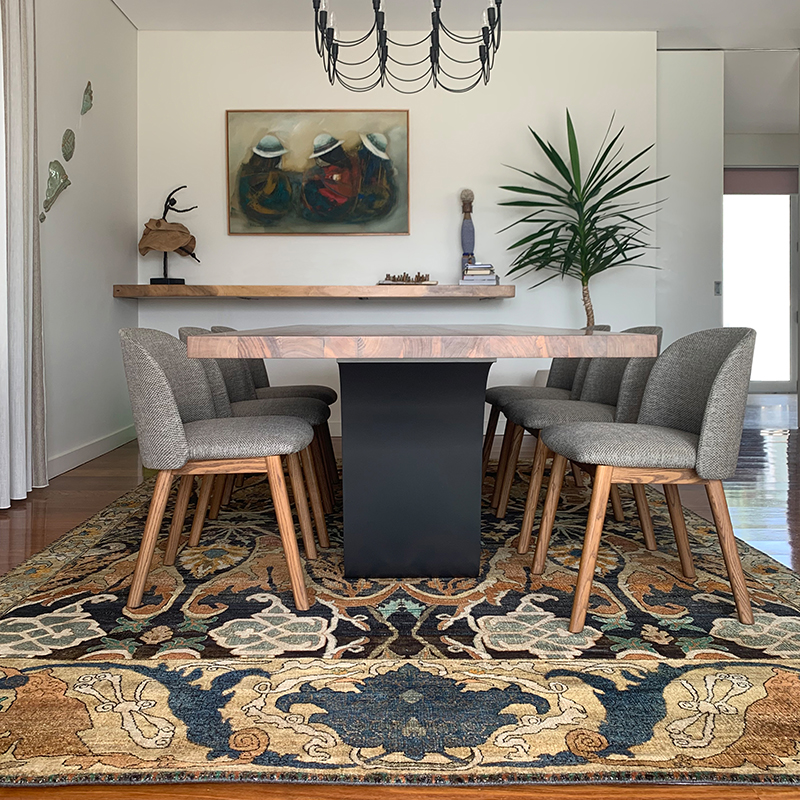 One simple rule to follow is to make sure all chairs, when pulled out from the table, are sitting comfortably on the rug. Bigger is definitely better in this instance!
When it comes to rugs for bedroom apartments, there are a number of suitable options. Whether it be round, square or rectangle a bedroom rug can provide a warm cosy feel - especially for cold winter mornings.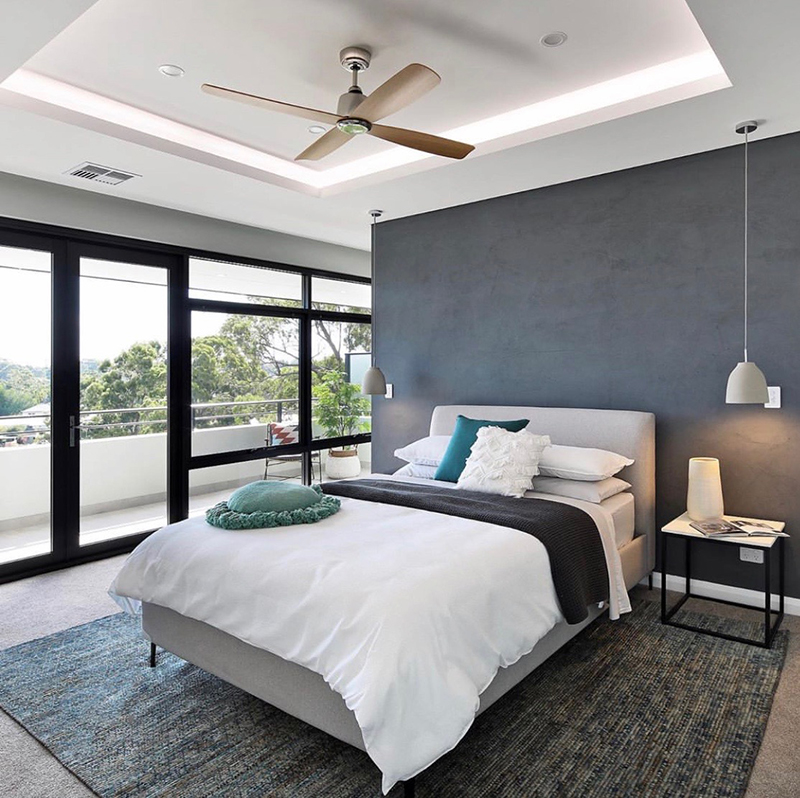 If you dare, go big. Cover the majority of the floor space so as you step out of bed you feel a softness underfoot. Consider positioning the rug under bedside tables. This will help create a luxe look.