One of the main focal points in all of our showrooms is the Pom Kit - it is colourful, tactile and, most importantly, a main feature in our custom rug process.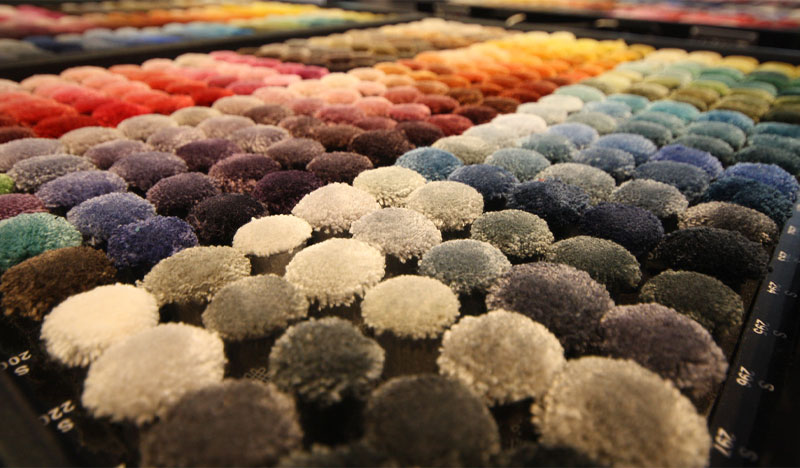 Before customising a rug we choose a design we love, what materials we want to use and the size of the rug. Then we can look at the colour scheme and start to select pom colours.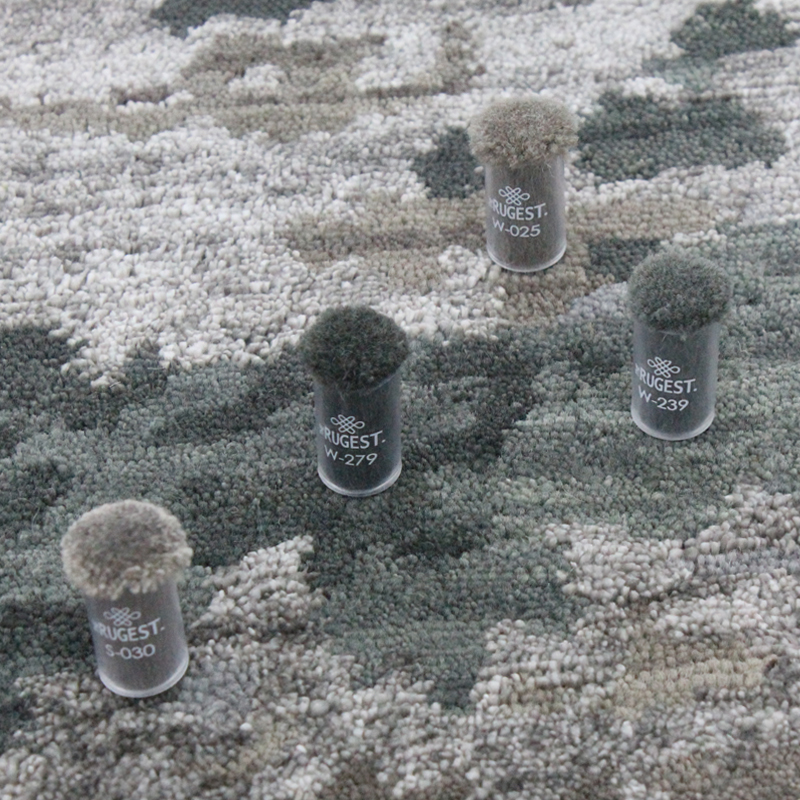 We can custom colour and design our rugs to whatever colour or patterns your heart desires - the rug of your dreams can become a reality.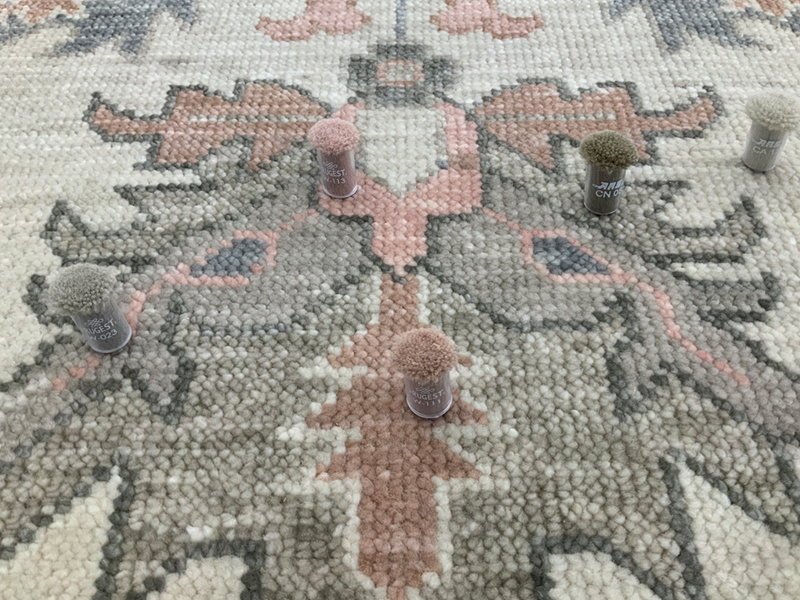 Our standard pom kits contain 300 different colours to choose from and, if that doesn't exactly fit your requirements, we do have access to at least 600 additional colours - we have a solution for all.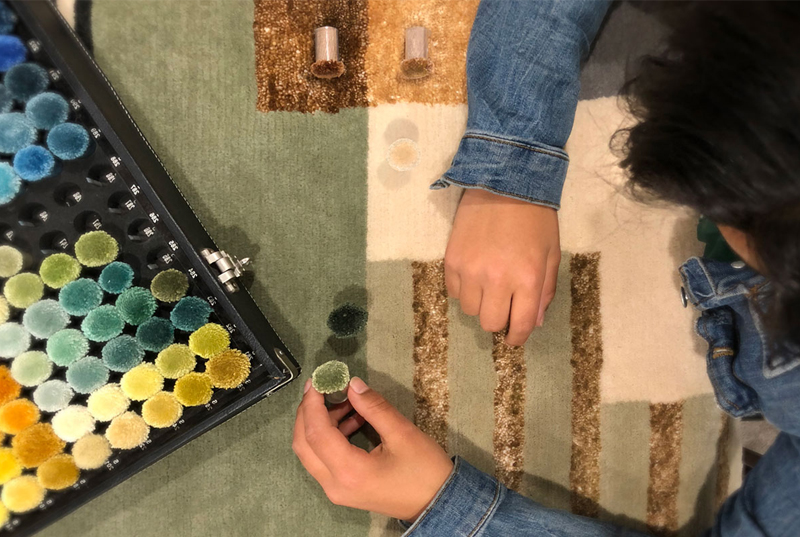 The mill weaving your rug has matching kits in which they match the colours and start the dyeing process of the different yarns. We maintain and update our pom kits frequently so that the colours don't become washed out or discoloured over time.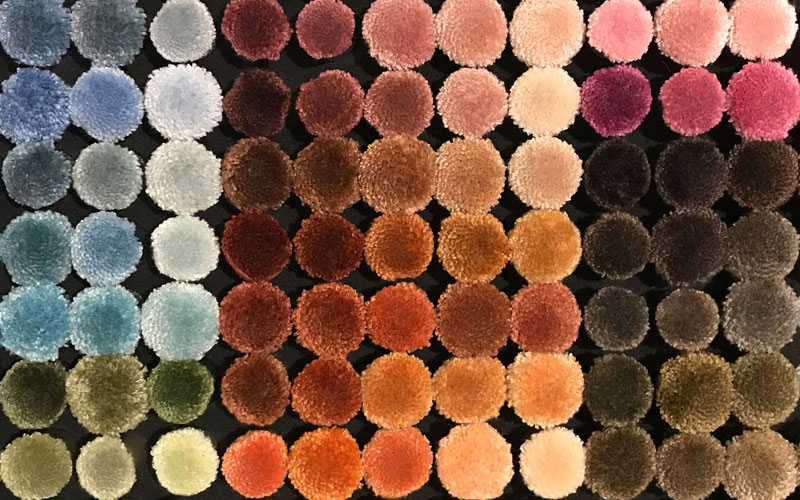 Our processes ensure consistency in colour rug after rug!