Now that your rug is in its forever home, it's important to follow a few simple tips to ensure it looks great for decades…
Rule 1: For Spills -
Don't panic, don't scrub. Scrubbing will agitate fibres and cause them to fluff.
Do - Simply blot up any liquid with a soft clean sponge. For accidents such as pet urine, use a dilution of half water and white vinegar in a spray bottle and spray it on and blot it off. Do this several times, until the stain is not visible.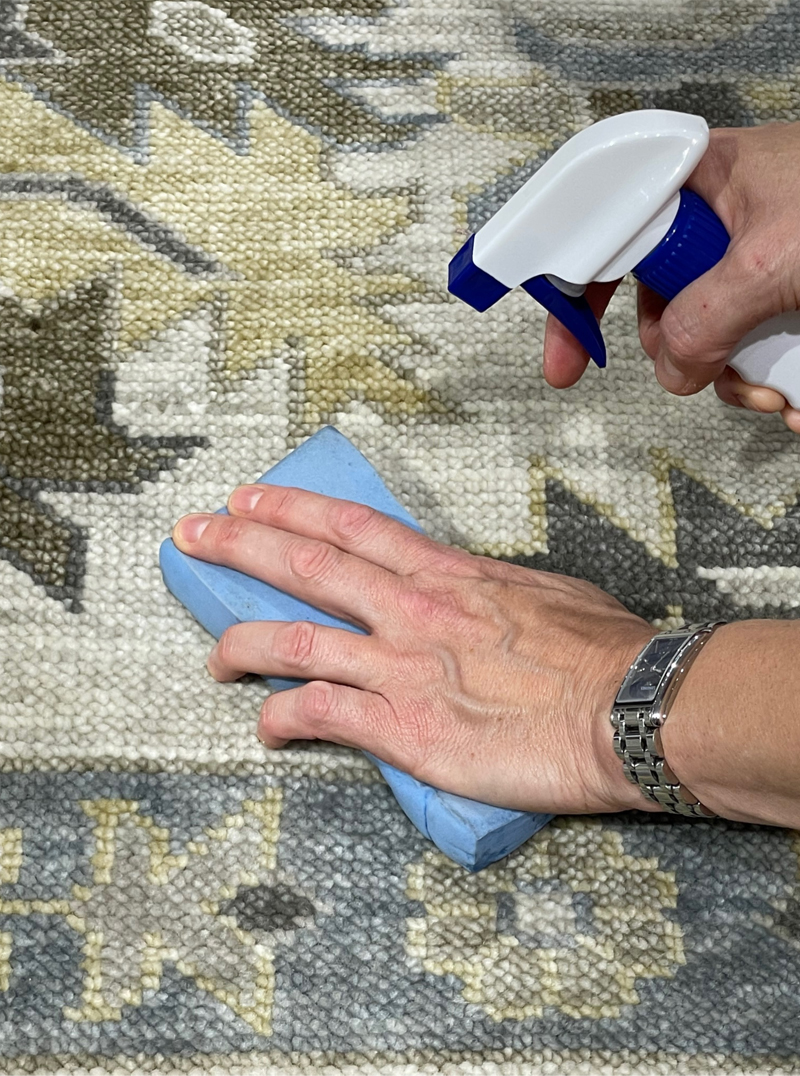 Rule 2: For Vacuuming -
Don't use a beater brush head. They agitate fibres and cause fluffing.
Do - Use a simple 'sucky-up' vacuum head with no bristles, this will do the trick without damaging your rug.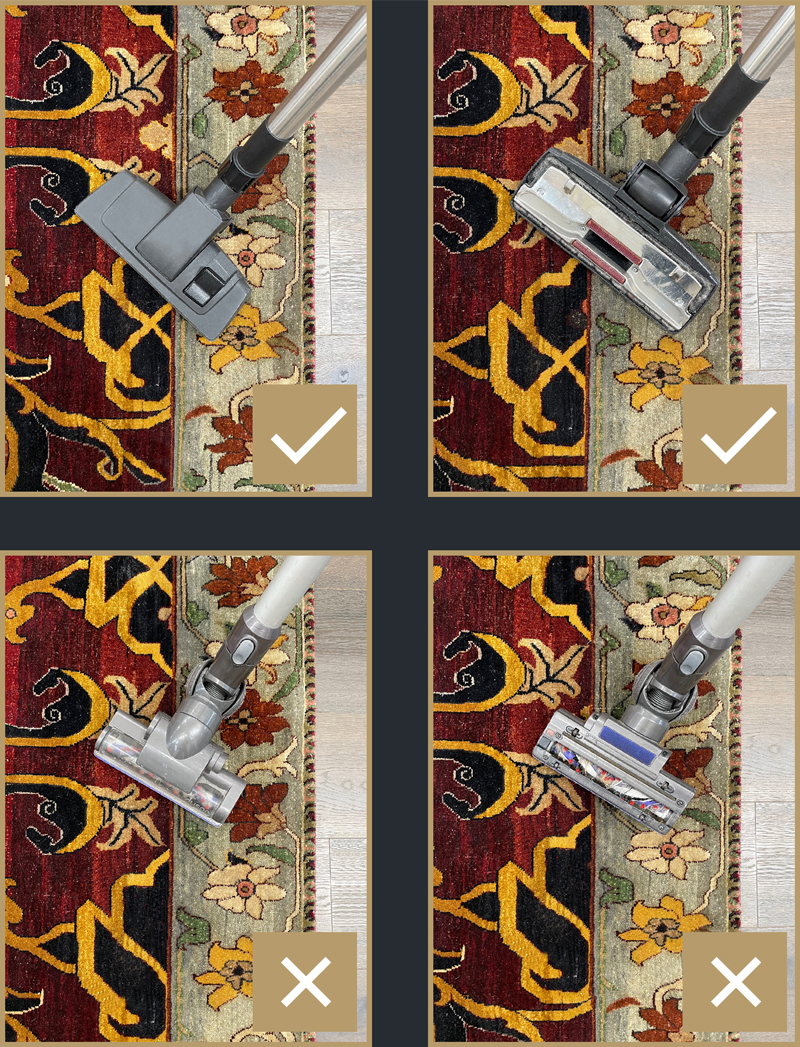 For further tips on maintaining your rug refer to
CLEANING on our website