Hanging a rug on your wall can be a truly unique way to transform a room. Our rugs are handmade works of art and as such make a stunning feature as a wall hanging. They can add a variety of colours and styles from contemporary to traditional, as well as offering a range of textures that ooze visual intrigue.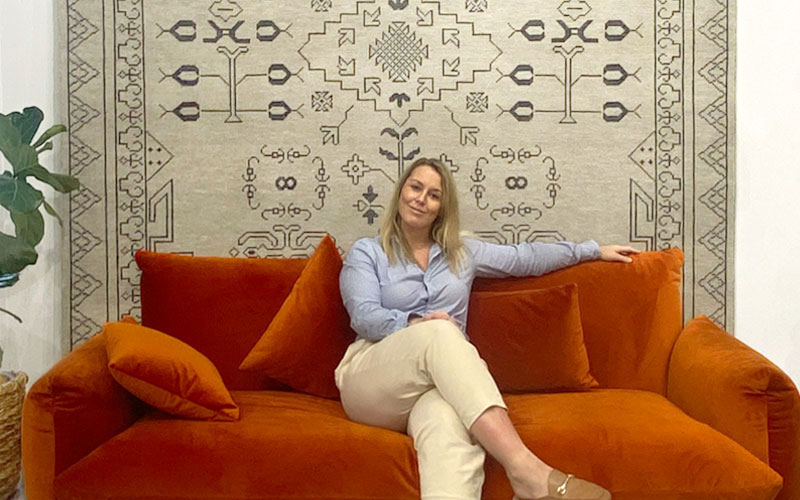 Unlike a canvas or a printed artwork, a rug can be hung for many years then taken down and placed on the floor as a beautiful functional rug - making it an incredibly versatile artwork.
With a tightly hand knotted rug it will essentially 'self heal' when any nails used to hang it are removed, making it virtually impossible to notice it was ever done.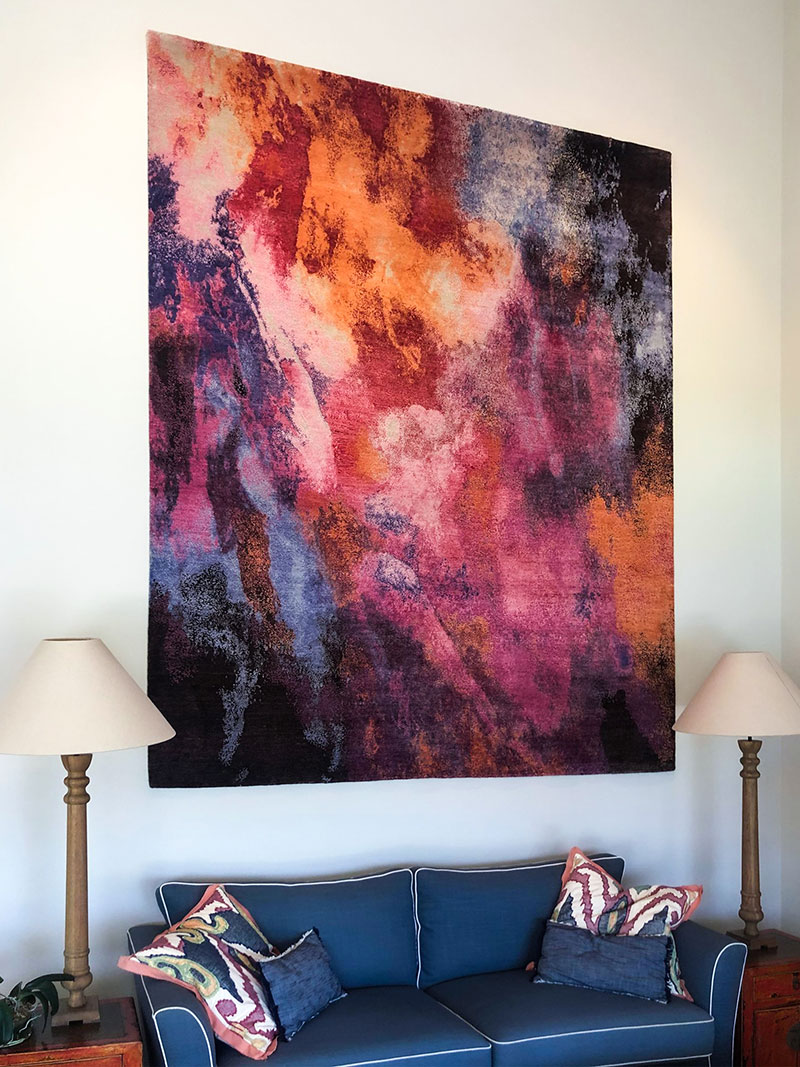 It is also a great value investment, for a cost comparable to a large painting you will have a dual purpose artwork - unlike a rug canvas doesn't work too well on the floor!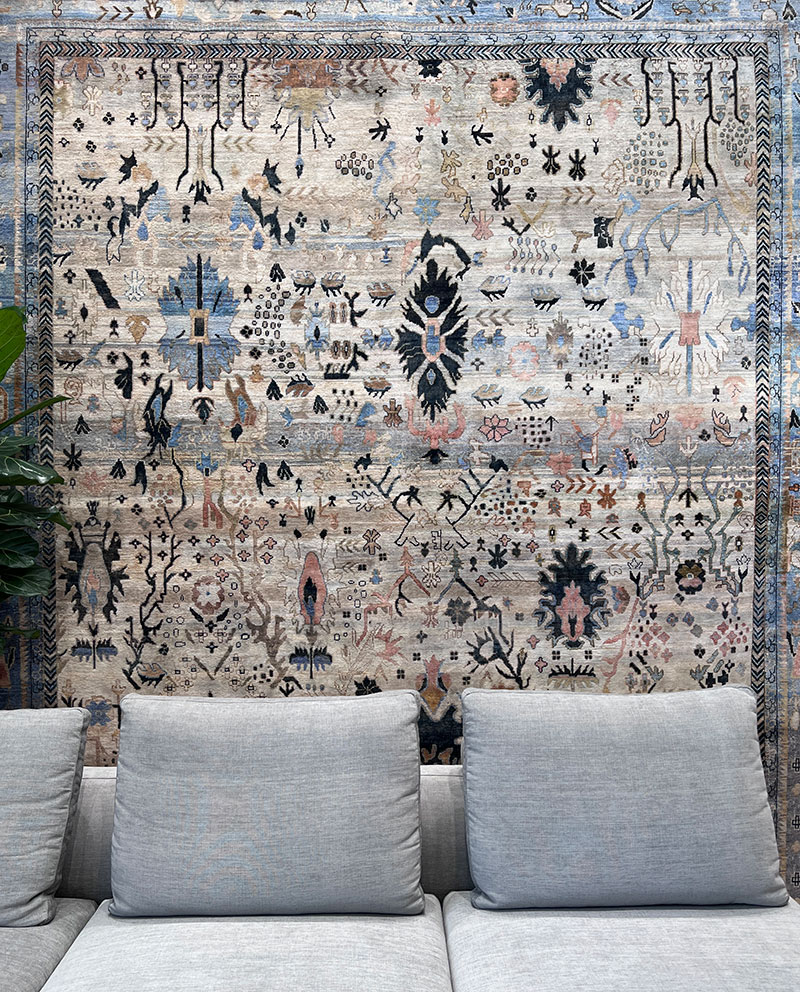 So make the next artwork on your wall a rug and you will have a unique, handmade piece that will last a lifetime.