If you are fortunate enough to live in one of Australia's Historic homes, whether it be a Victorian terrace townhouse in Melbourne, a Worker's cottage in Sydney or a Queenslander in Queensland, you may be unsure as to what rug would suit the period that is your home.
There are thousands of options and avenues you can take to finding the right rug for your space, one option would be a classic Bidjar, designs and techniques that pay tribute to the middle eastern trade styles that many large English Manors adopted.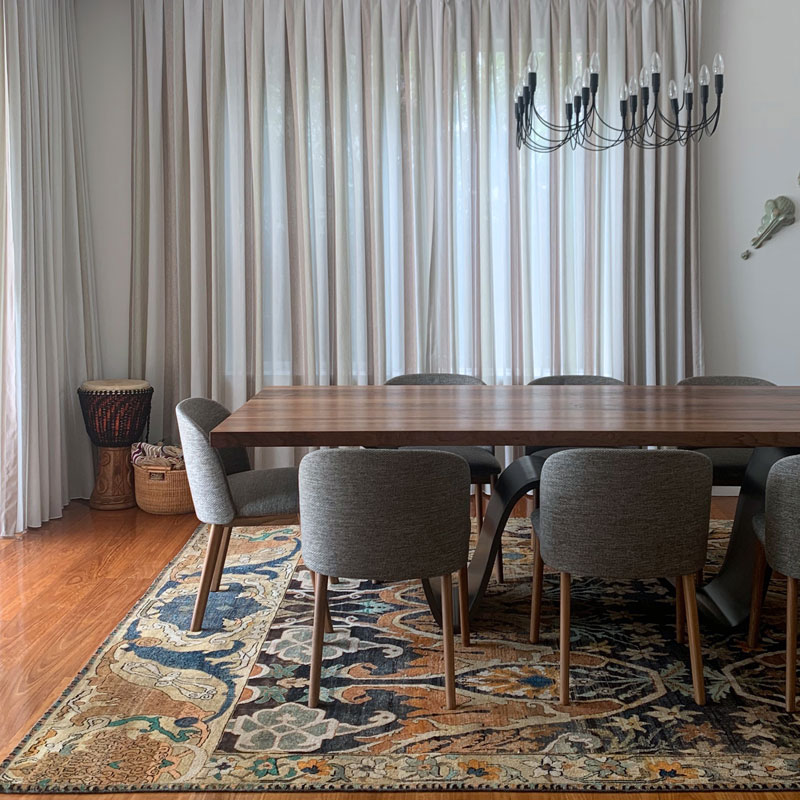 Perhaps you wish to tie in elements of your home by creating a subtle flow throughout the space, this can be achieved by linking your Ironmongery metals and ornaments to your new rug.

One of my favourite rugs, created by the Rug Establishment, that works so elegantly within a Victorian home is the Piorini Gold. You can see below how the silk reflects beautifully and adds warmth to the room. You can also see touches of gold in picture frames, ornaments and the wall sconce. This is a subtle interior design trick that really showcases a well-thought-out design.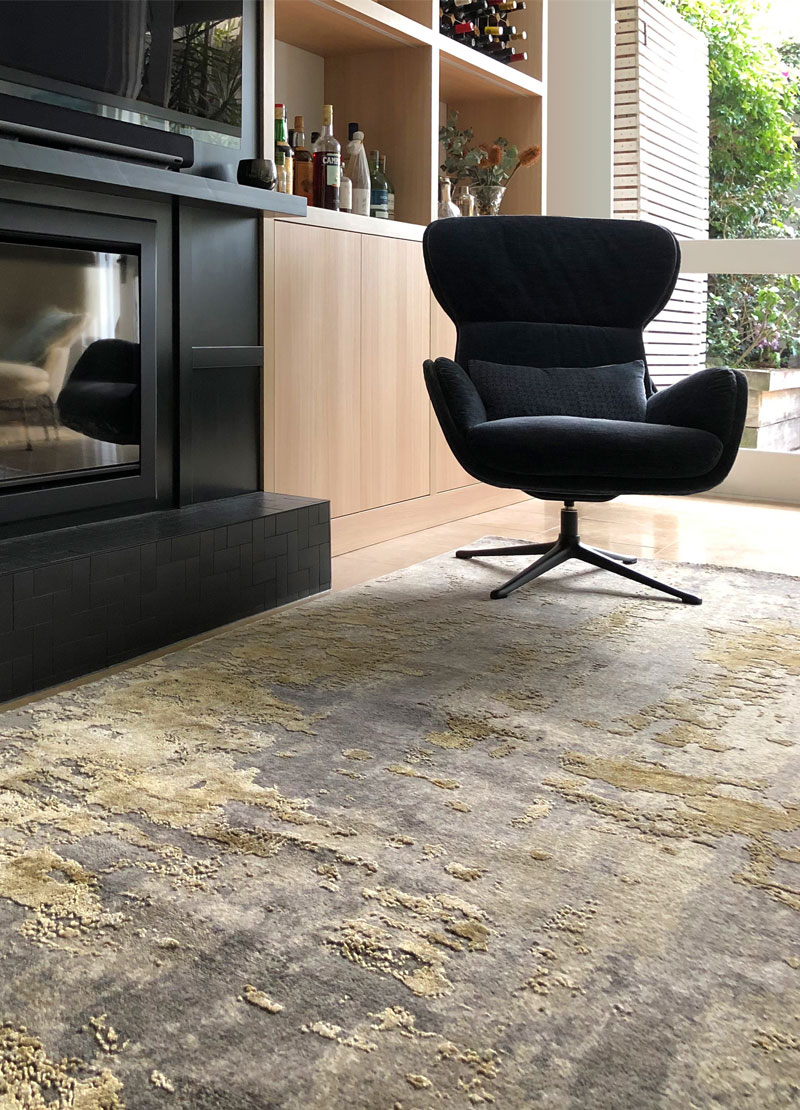 Many design trends today lend towards a minimalist blank canvas. The beauty of a period home is every aspect of the home has been well thought out. Whether it's a decorative ornate ceiling, an intricate Ceiling Rose, a colourful Stained Glass window or perfectly detailed wainscoted wall these aspects all add character and depth.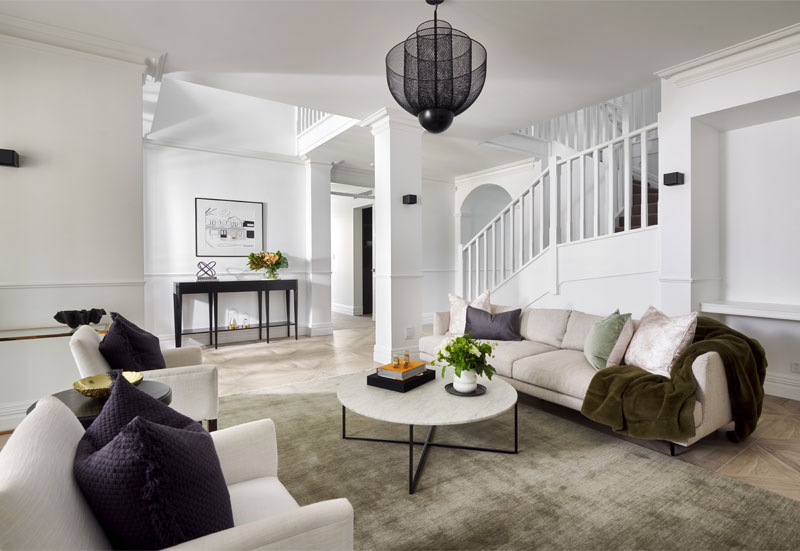 We at the Rug Establishment have been in the rug business for over 17 years, we have tried and tested thousands of designs and we know what works. If there is not a suitable stock item we can look towards our capsule collection which contains one-off, unique beautifully handcrafted rugs. From there, we can arrange in situs. This is where our incredible digital artist will photoshop the rug into your space to help you visualise the rug within your home and help make the room come to life.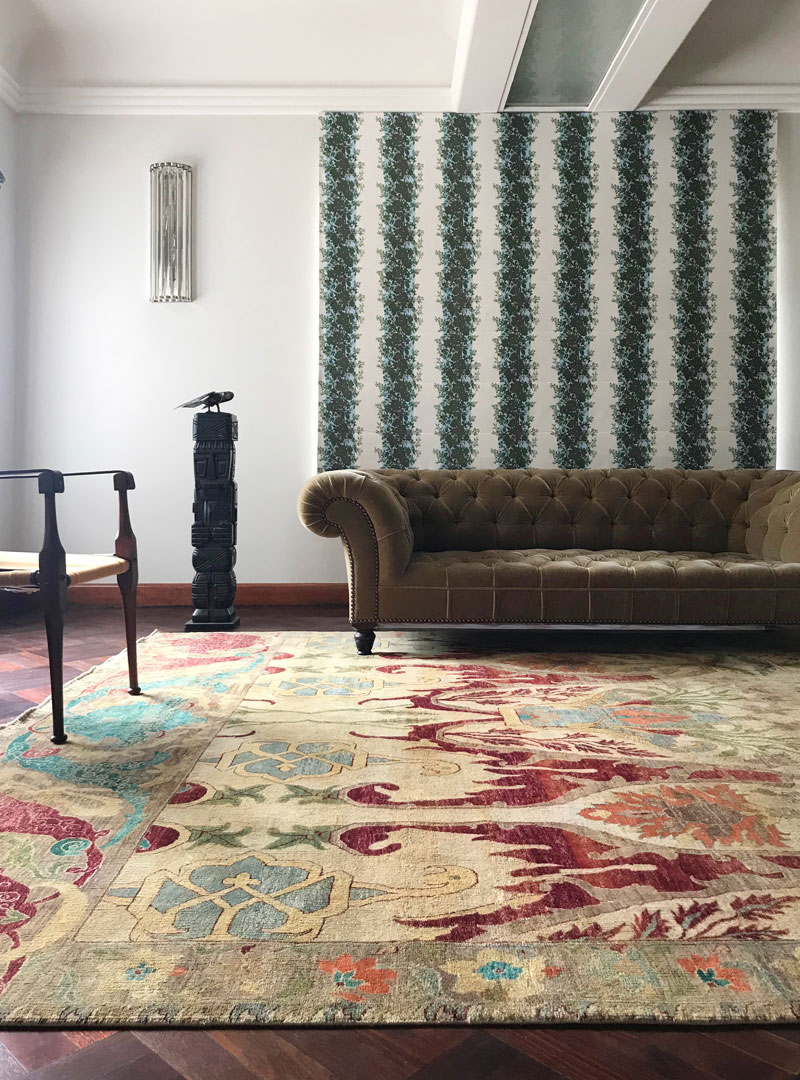 However, if you are after something quite distinctly individual to yourself, we have over 2000 designs to choose from on our website that can be curated and adapted in numerous ways!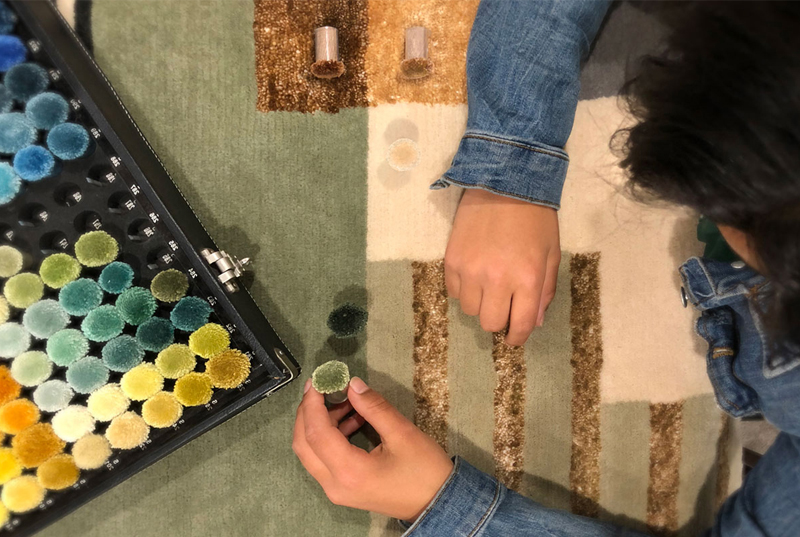 Our website is built to be interactive so you can create a unique piece for your home, with over 700 colours available we are sure to have the perfect option to tie elements of your home together.