Many homes have moved away from the traditional home that is broken up into individual rooms that are used for specific reasons. It is less common to see dining rooms and living rooms separate from each other.
This means you can have fun and create a different feel in the one combined space and use rugs to break up the room. You may choose something bright and fun for the living / couch area of the room and then something more suitable for the dining room.
You could choose rugs from the same range such as The Rug Establishment's Milford range but select different colours.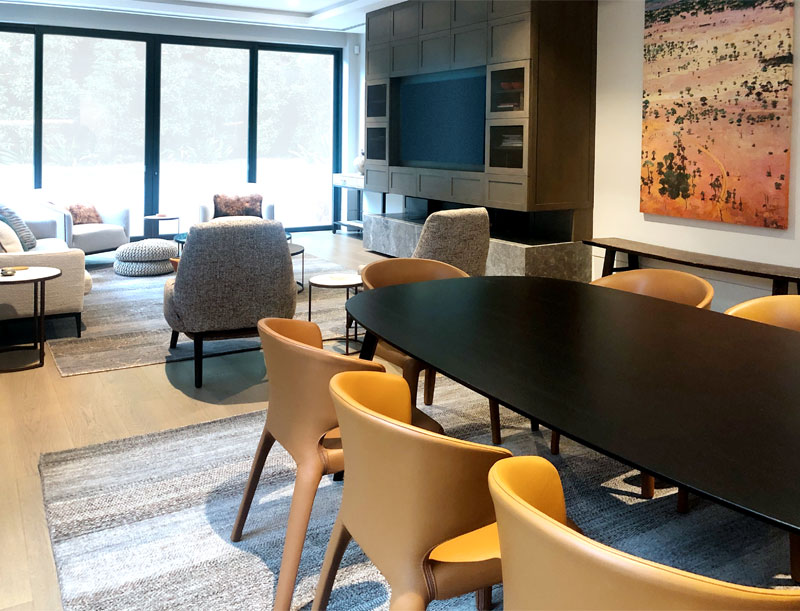 Or you can choose rugs that are completely different and create obvious spaces.
There are no rules to how an open plan home should look, other than creating pleasure for you when you are in the room.