A very special rug has landed in our capsule collection!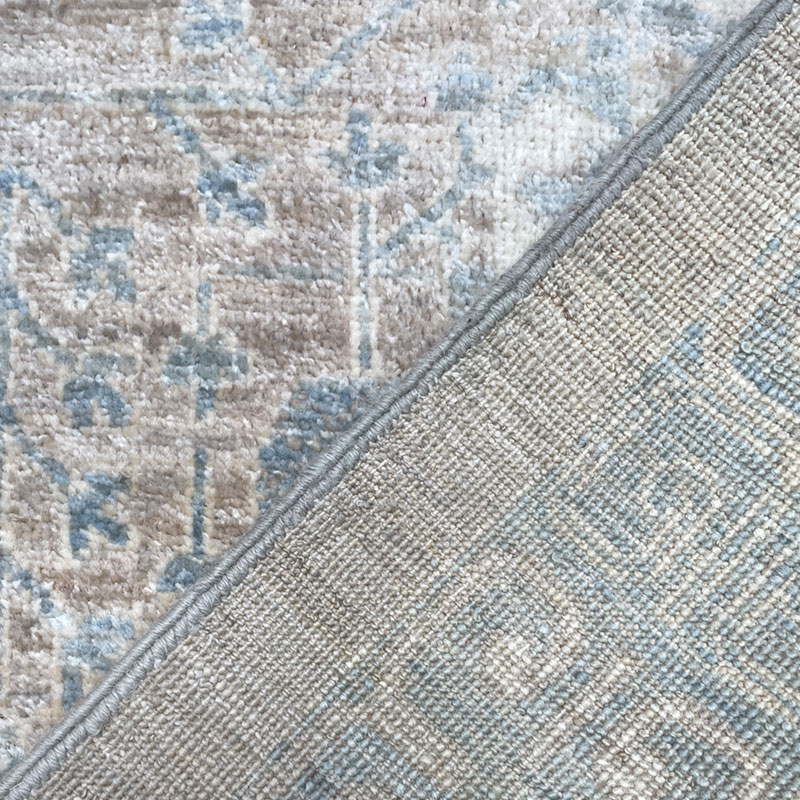 The Ravi Blue Grey is a gorgeous example of hand spun wool woven into a delicious melody of pattern, with subtle hues of light blue, cream, and soft grey.
Featuring a beautiful selection of tightly nuzzled motifs, it is a great example of symbolism used in rug design.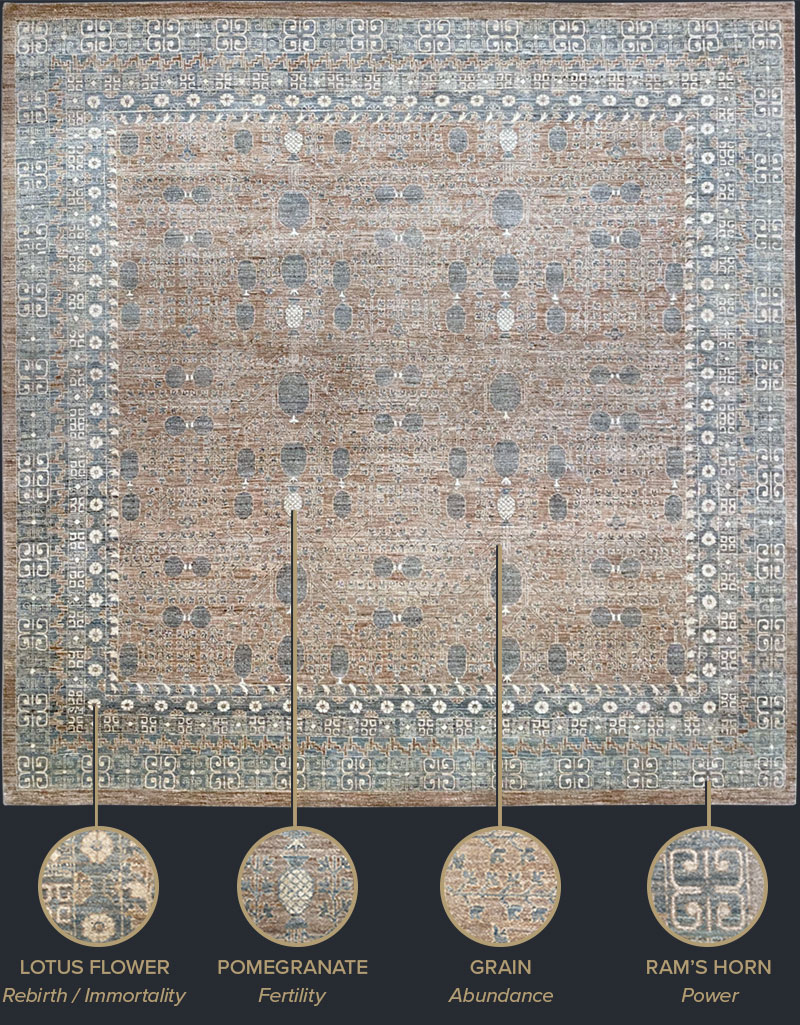 Rams horns on the border symbolise power
Grain symbolises abundance
The Pomegranate symbolises fertility, and
The Lotus Flower means rebirth or fertility
Currently on display in the Melbourne Showroom in a 3x3m square, whoever is lucky enough to secure this masterpiece will certainly be inviting a lot of good fortune into their home!