For the average consumer, the structure and symbolism in rugs is less important or understood than simply the look and feel. However, the weavers who produce rugs tell their stories in every knot. When you understand how to "read" these symbols and patterns then you can connect with the artist's story as well as that of his or her community and society. Some rug experts can even determine a rug's city and country or origin through patterns, colours and symbols.
Most traditional rugs are comprised of several components. Borders, most often there are 2, the main, wide outside border and then the guard border which is narrow and sits inside the main border. The field is the colourful background inside the borders and can vary greatly. A medallion in the centre of the field is a shape, symbol, figure, face, flower or other imagery that takes centre stage. Finally, the quarter brackets or panels or spandrels are the designs that fill the 4 corners of the rug.
Here are a few cultural symbols and what they mean:
Dragons - wisdom, power, guardians of life and good fortune. You can see dragons in our Gushan Golden, Kashan Red and Nessa Autumn rugs from our Capsule Collection.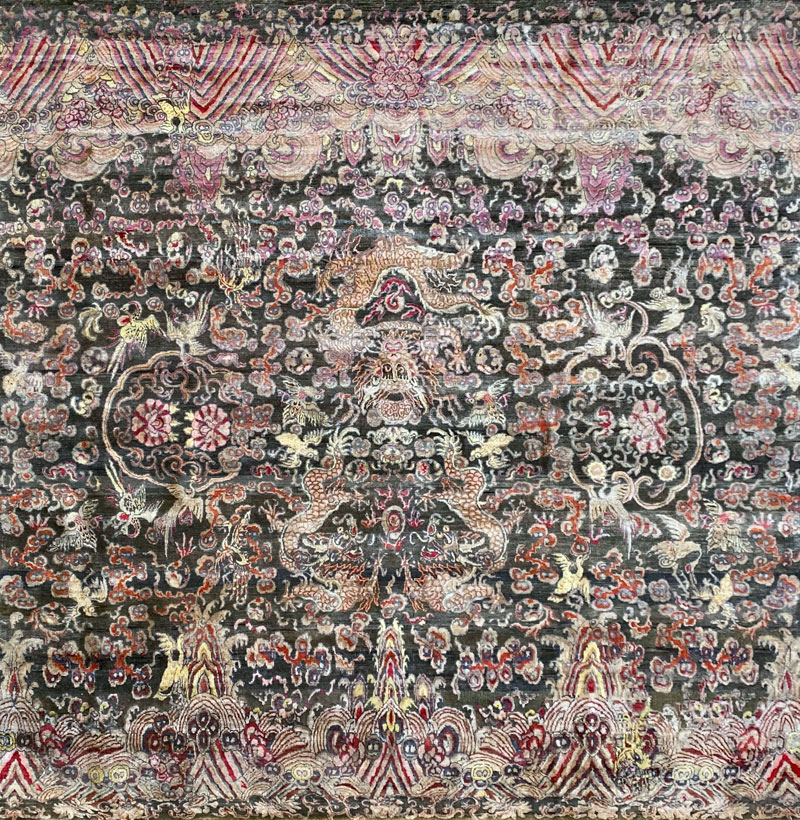 Lotus Flower - immortality and rebirth. These are often in a repeating pattern and can be seen in our Capsule Collection rugs such as Symvolo Rose, Amaya Rose and Denali Rouge.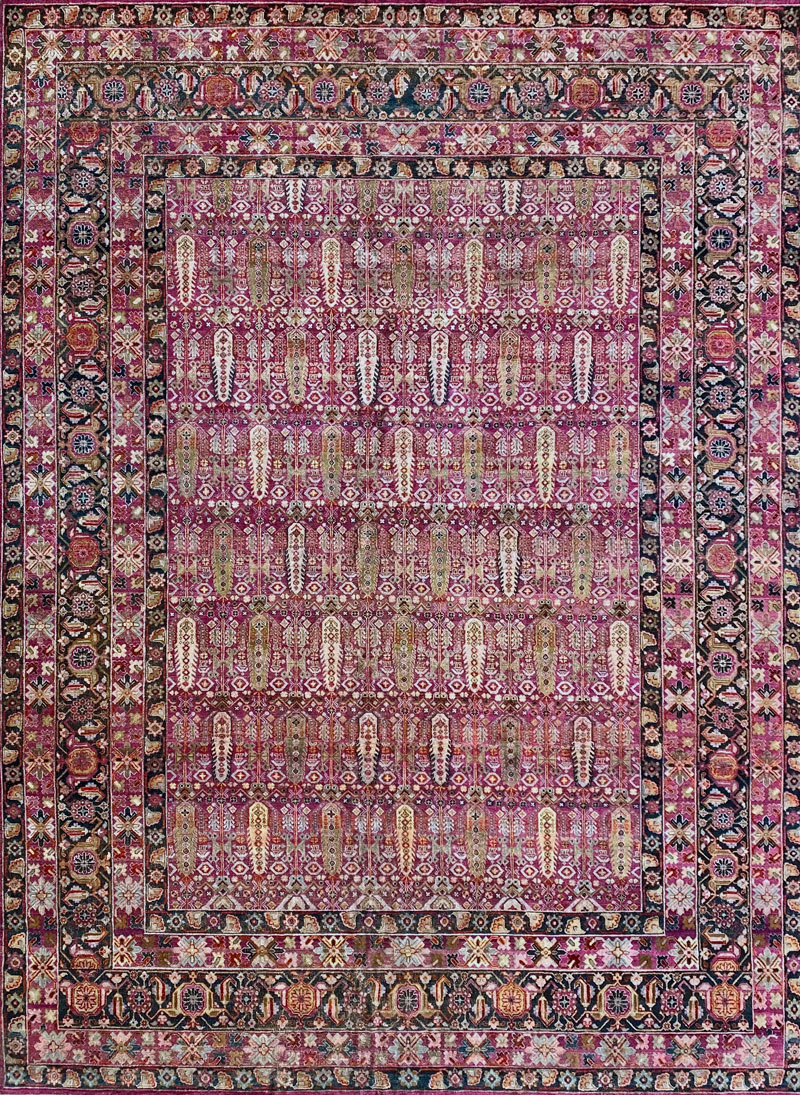 Red - wealth, courage. Many background colours are red for a strong statement of wealth and power, you can see this in our Bidjar Trace, Zorah Blaze and Zoriah Crimson.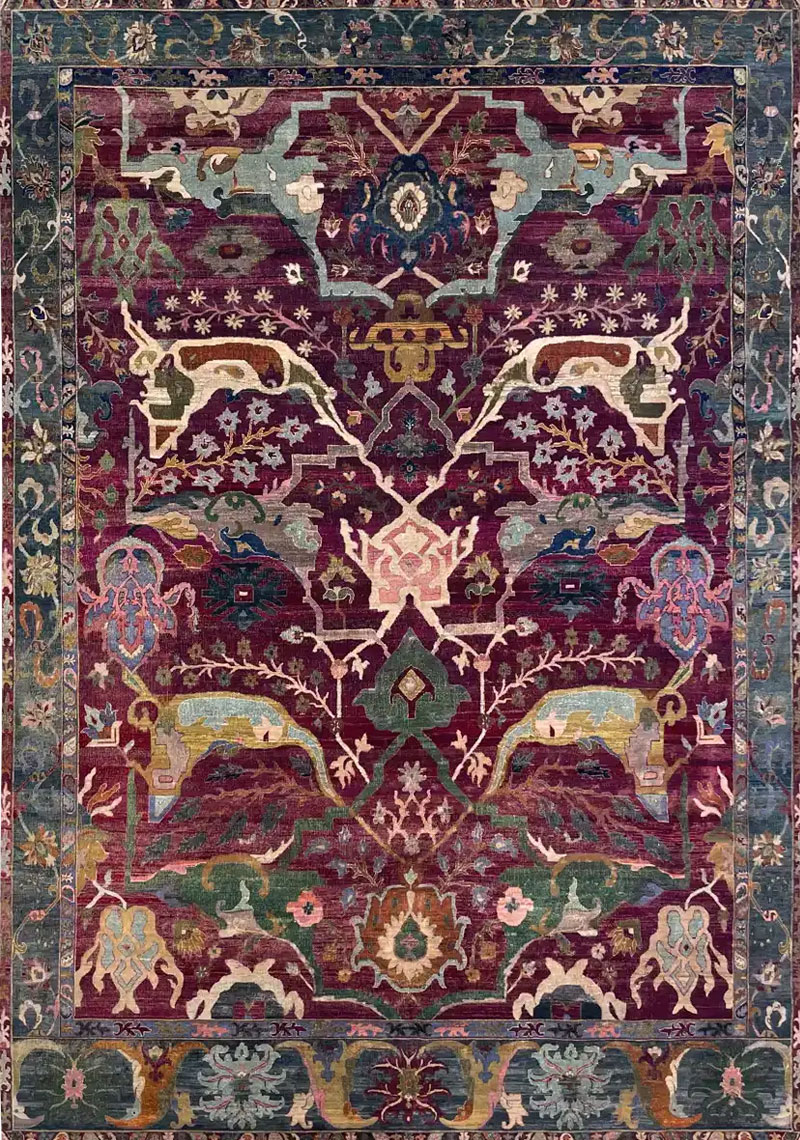 Blue - the afterlife, truth. The Bidjar Ignite and Quest display beautiful fields of blues.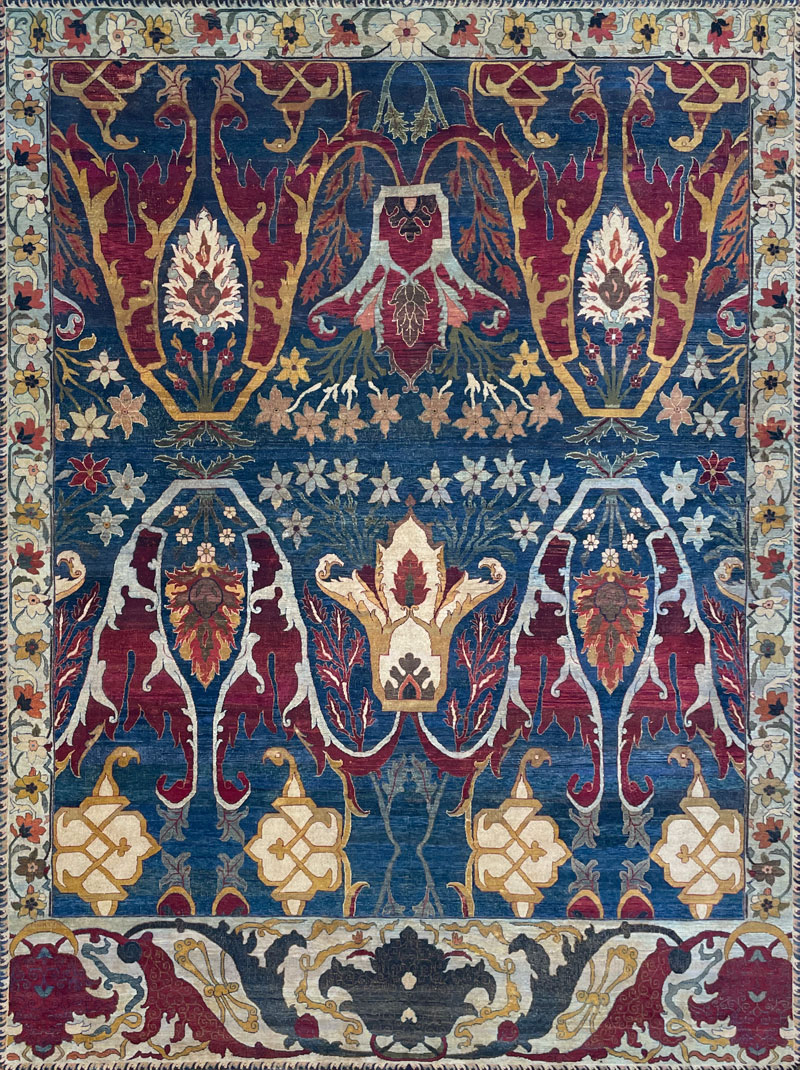 The symbols, motifs and arrangements weave a rich history of stories making each piece unique. This, combined with the durability of a hand crafted piece of art, would make anyone lucky to have one in their home.