The Amaranta rug design simply exudes quality, hand knotted in the finest wool and silk.
A circle is the simplest and most perfect form. The abstract intertwined circular motifs in Amaranta symbolise infinity, taking us on a journey without beginning or end.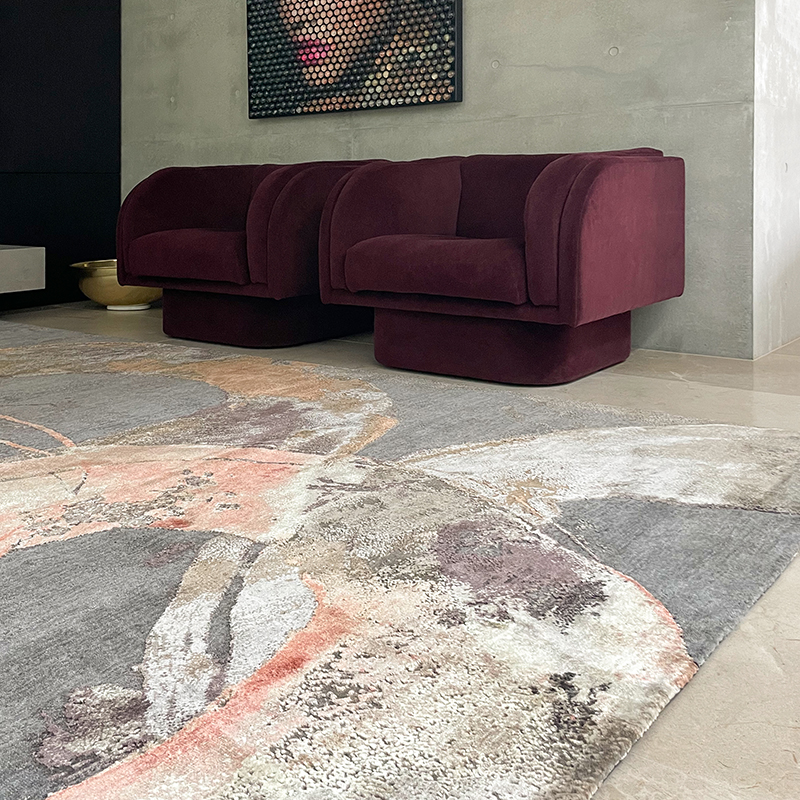 Amaranta Glimmer packs a punch, highlighting a combination of rust red silk along with gold and sea green tones sitting effortlessly atop an apricot base.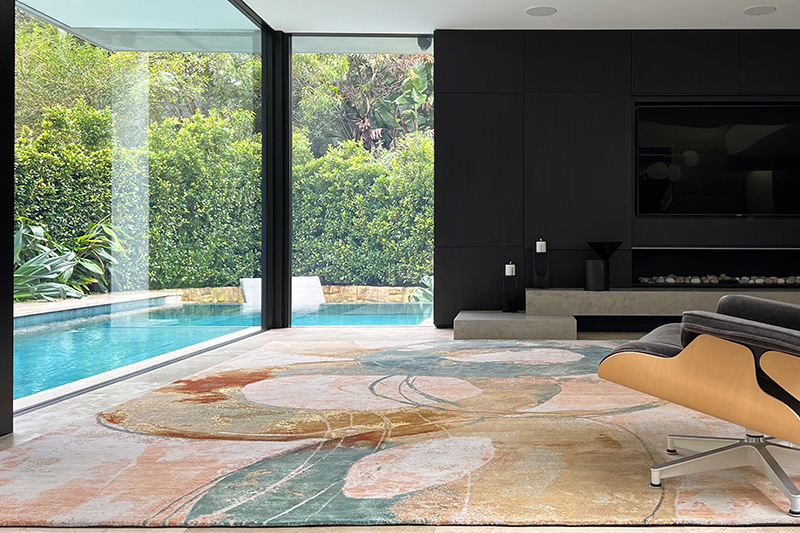 Amaranta Glint incorporates a bold combination of fiery orange silk with gold and charcoal tones utilising a mid grey base to create a perfect harmony.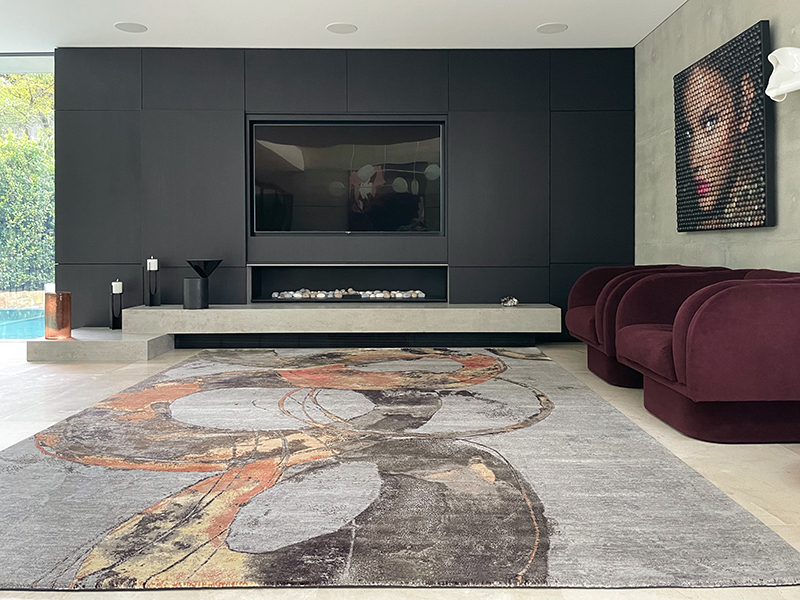 Visit your nearest showroom to view this and other unique rug options.