Say hello to Tia, our new designer range! Tia features a soft, stylised floral pattern ideal for a broad spectrum of interior styling. This rug is hand tufted from luxurious New Zealand wool with the design pattern made from bamboo silk. The new range comes in Biscayne, Keywest, Boca and Linen.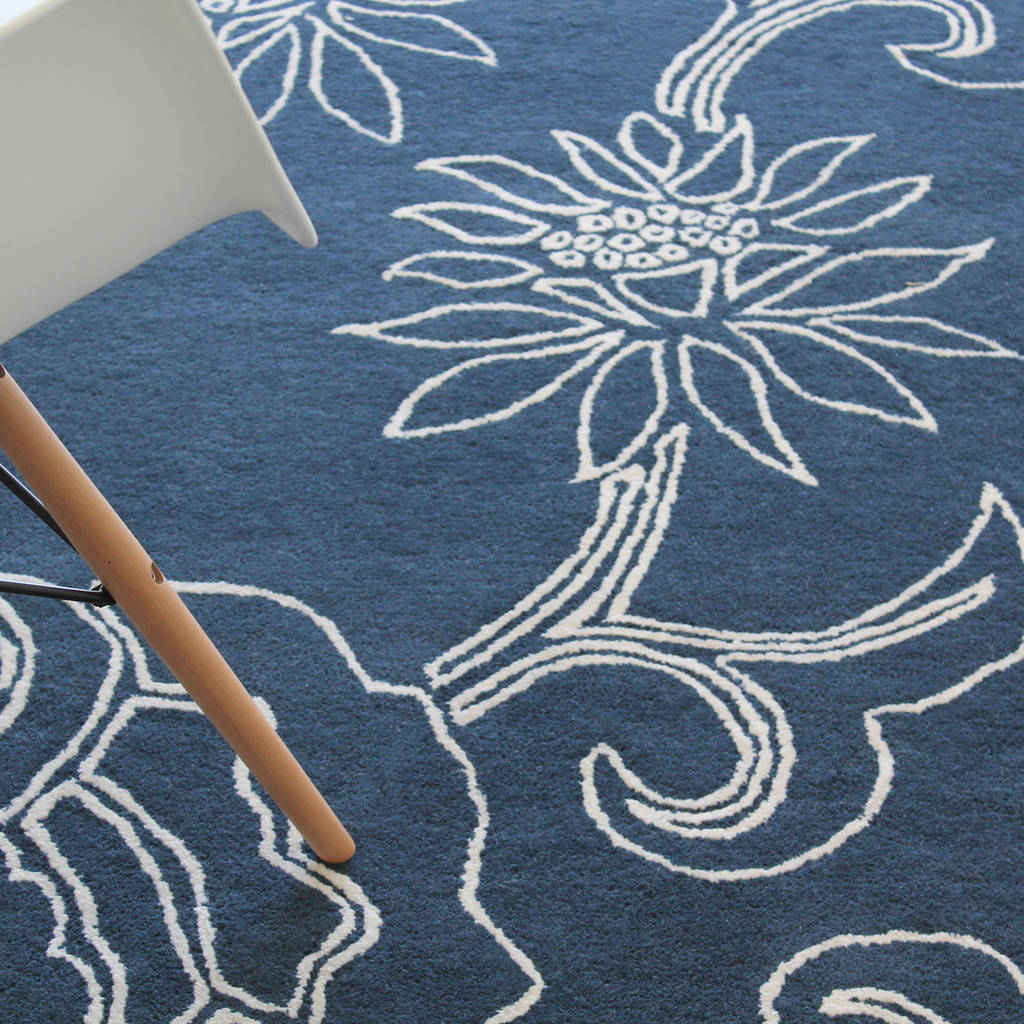 The Tia Biscayne rug in a light, sky blue colour perfectly complements a coastal interior or a classic modern space. Tia Keywest is denim blue and contrasts with the floral design pattern in white. If you have wooden furniture or decor, opt for the chic Tia Boca in black and white. Otherwise the Tia Linen in beige works well with almost any decor from lush brown furniture to crisp whites.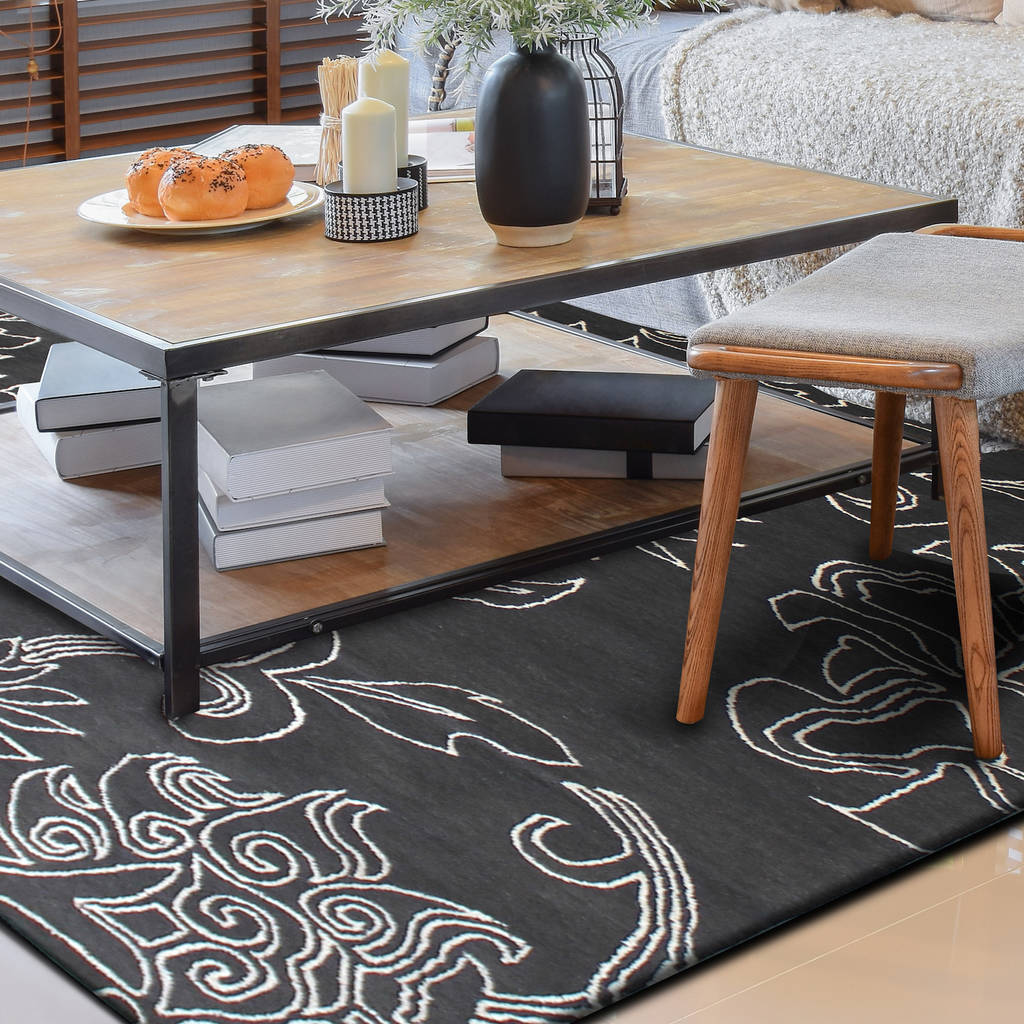 Like all our rugs, Tia is handcrafted by our expert artisans from a centuries' old skill passed down by many generations. All of our products are endorsed by the Fair and Care program guaranteeing child-free labour and keeping kids in school.