When selecting a rug for a high traffic area there are a few things to consider - fibres, manufacturing quality, pile height, space/area and washability. Wool is the most resilient fibre due to its high content of lanolin - this makes the rug naturally stain-resistant.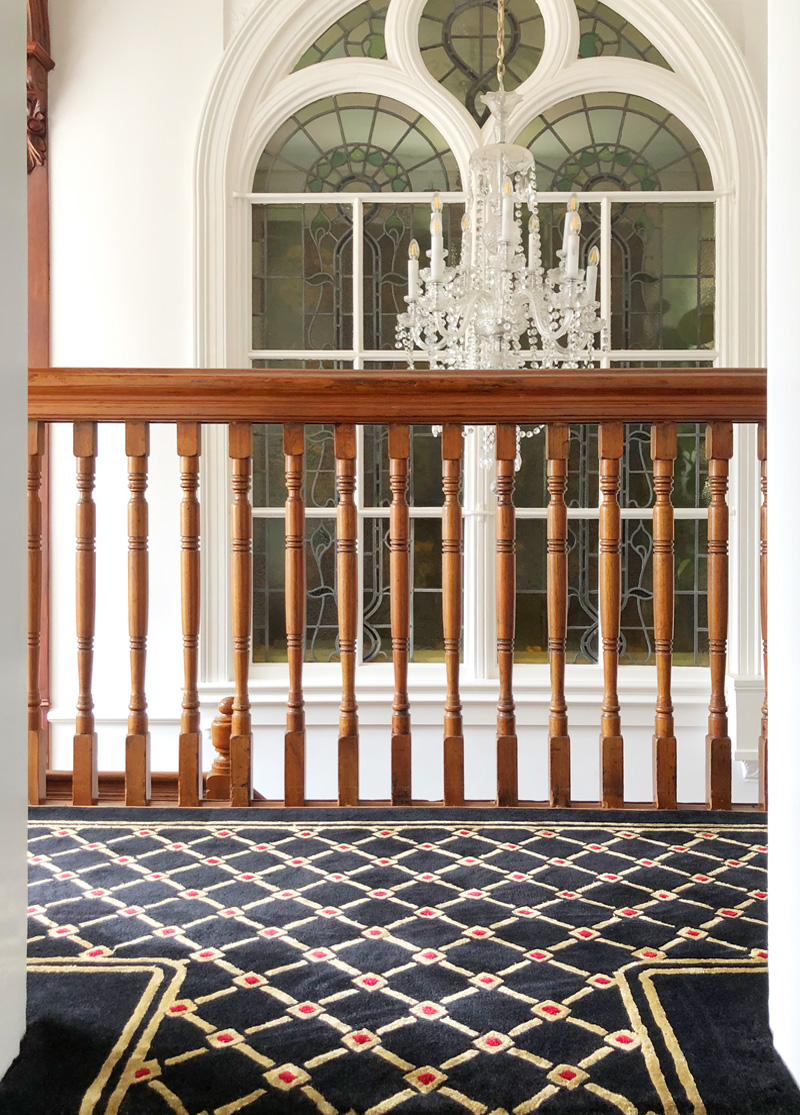 If you would like to add a touch of luxury to your design and use silk it is recommended to use natural silk in small amounts. Using silk as a highlighter rather than the featured fibre will give your design some interest but still ensure maximum hardiness for your rug.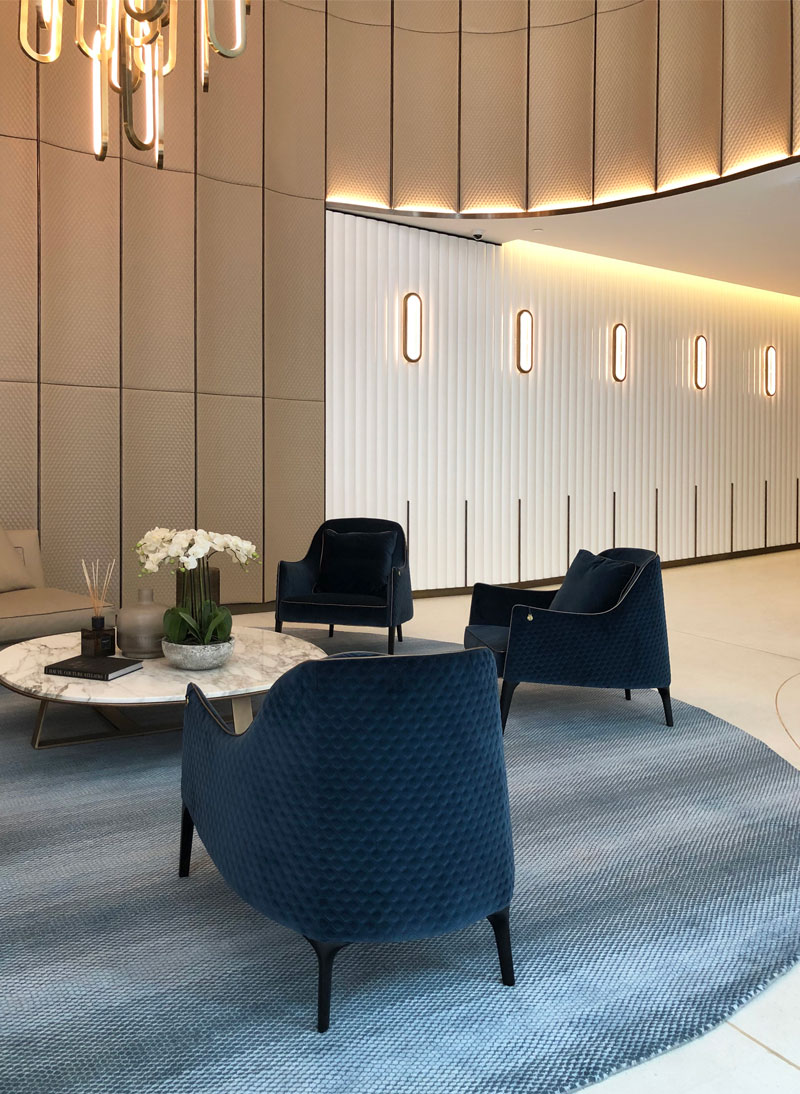 When determining the manufacturing quality of your rug or runner it is good to ask yourself the following questions:
-What kind of space/area is the rug going to be placed in?
-Is it a domestic or commercial space?
-Could the rug be a potential tripping hazard?
-Budget - how much would you like to allocate towards the rug?
-How much day-to-day use will it get?
If the rug is going in a commercial space you'd specify a low pile all wool rug in a high knot count or tufted. The hand-knotted rug will be structurally sturdy, completely washable and be able to handle a lot of foot traffic. Tufted is an excellent option if the rug is going to be installed wall to wall or does not require much maintenance. This is also a more cost-effective option due to quicker manufacturing times. Keep the pile height low to minimise tripping hazards and keep the design textural to visually hide dirt and spills.
Tufted is also a very suitable choice for a domestic home and is a little more cost-effective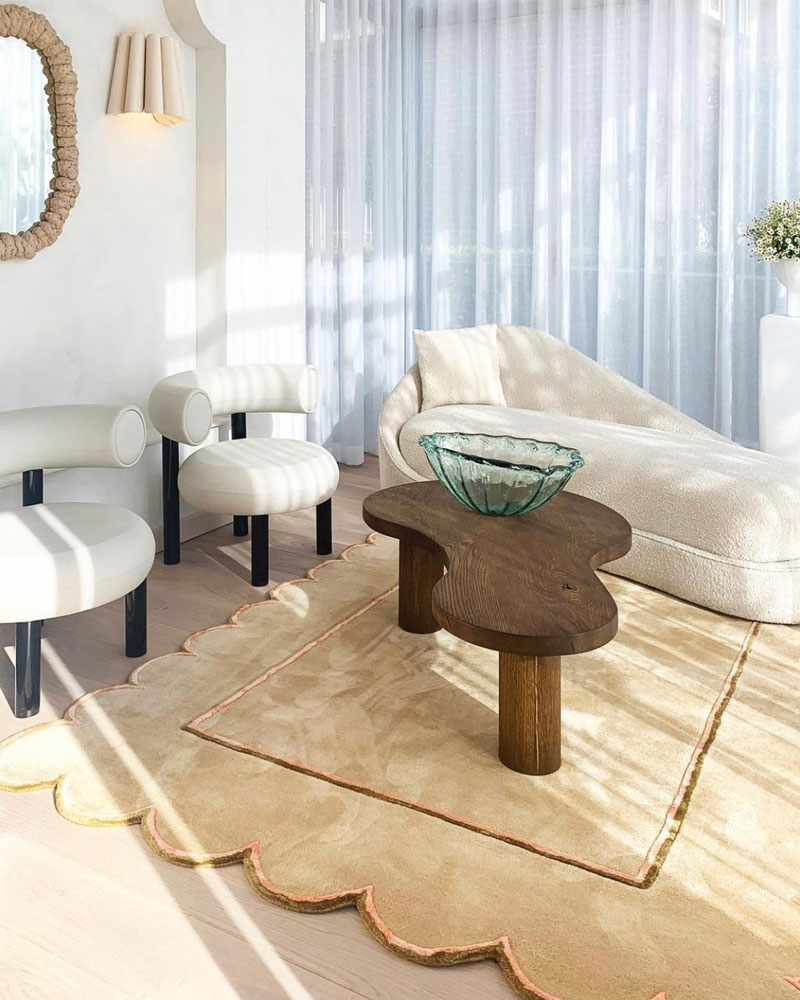 The same principles apply when selecting a domestic rug/runner with a few tweaks. Keep the silk amount minimal and go for A-grade wool with a high lanolin content - like New Zealand wool. In comparison to a commercial space, you can go for a lower knot count. Even though the area is high traffic, it is often lower than in a commercial space and the lower knot count will hold up well.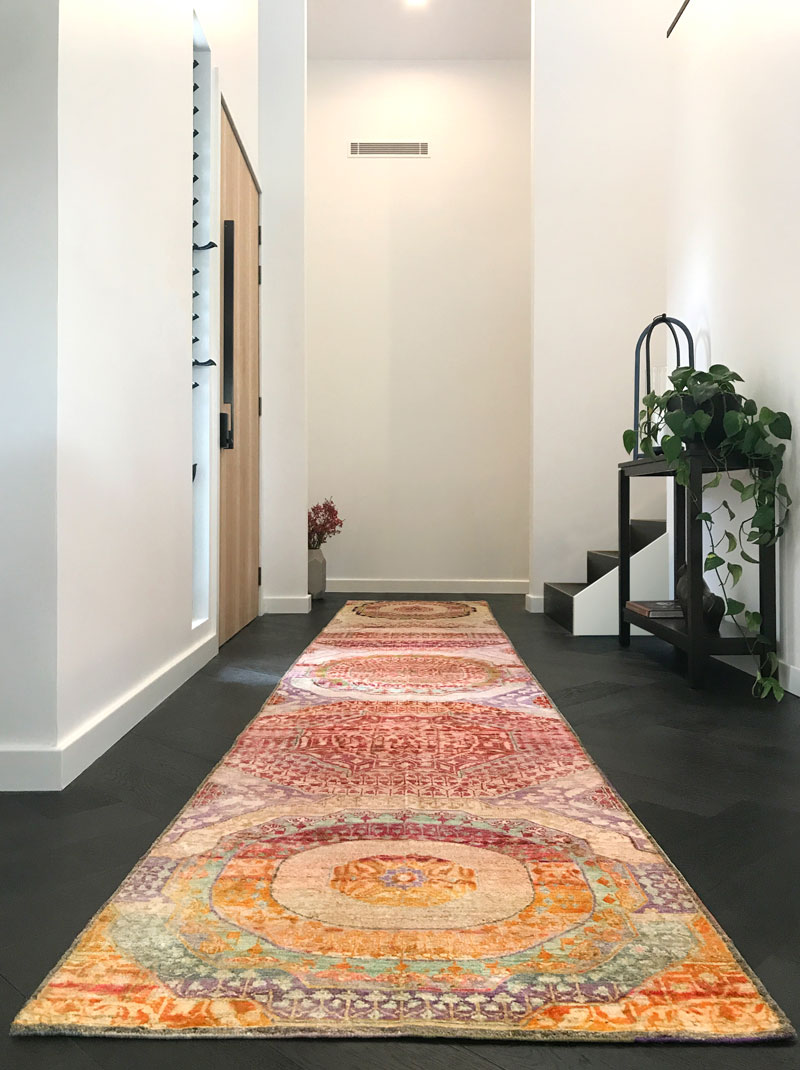 The beauty of a hand-knotted rug is that you can wash it easily… Like a jumper..BOOM brand new rug again. This is often a more sought-after feature as a rug for your home should be seen as a long term investment.
View The Rug Establishment's range of luxury rugs HERE.