Oftentimes when we're decorating a space, we overlook the rug and put that aside as an afterthought. Not long after we finish purchasing all our furniture are we left thinking, what rug goes with all this?
It helps to have an understanding of different interior design styles so that the process of identifying whether certain pieces you'd like to add to your space work with a particular style or not.
Learning the basics of what makes up a specific style can certainly help save you time and money when making your selections.
Let's run through some of the most popular interior design styles in Australia and which of our rugs can complement each design style. Hopefully this can also help you know which styles you think identifies as your personal style.
At The Rug Establishment we are always available to discuss your style and offer advice and solutions for all scenarios.
MID CENTURY MODERN
Mid-century interior design marks an architectural and artistic era that spanned from the 1930s to the 1960s. It also forms part of the ultimate aesthetically clean, modern design.
Mid-century modern interiors are visually light and stick to the 'form follows function' principle. As a result, creations from this period tend to take up as little space as possible. There is nothing unnecessary in their design.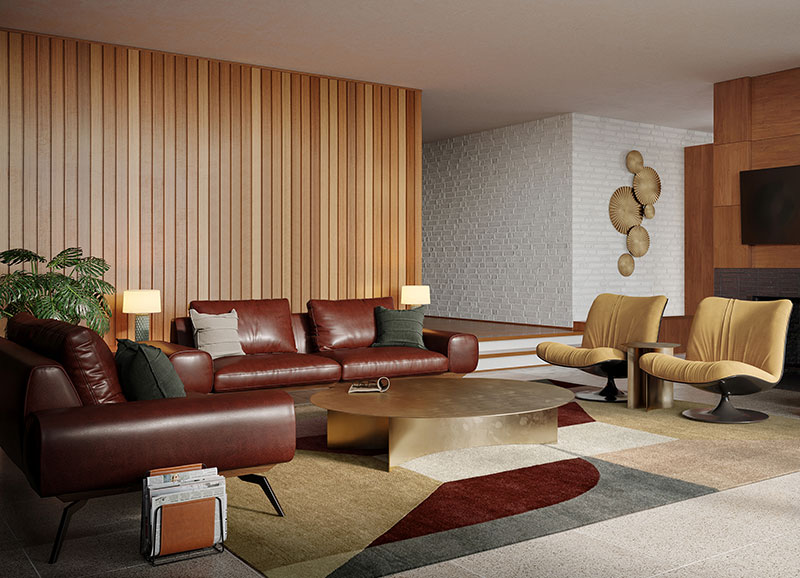 ECLECTIC
This catch-all style borrows from several other design styles and evokes a sense of imagination and surprise with unexpected contrasts. Eclecticism, decoratively speaking, is bold and personal and invites you to fill a space with objects you love.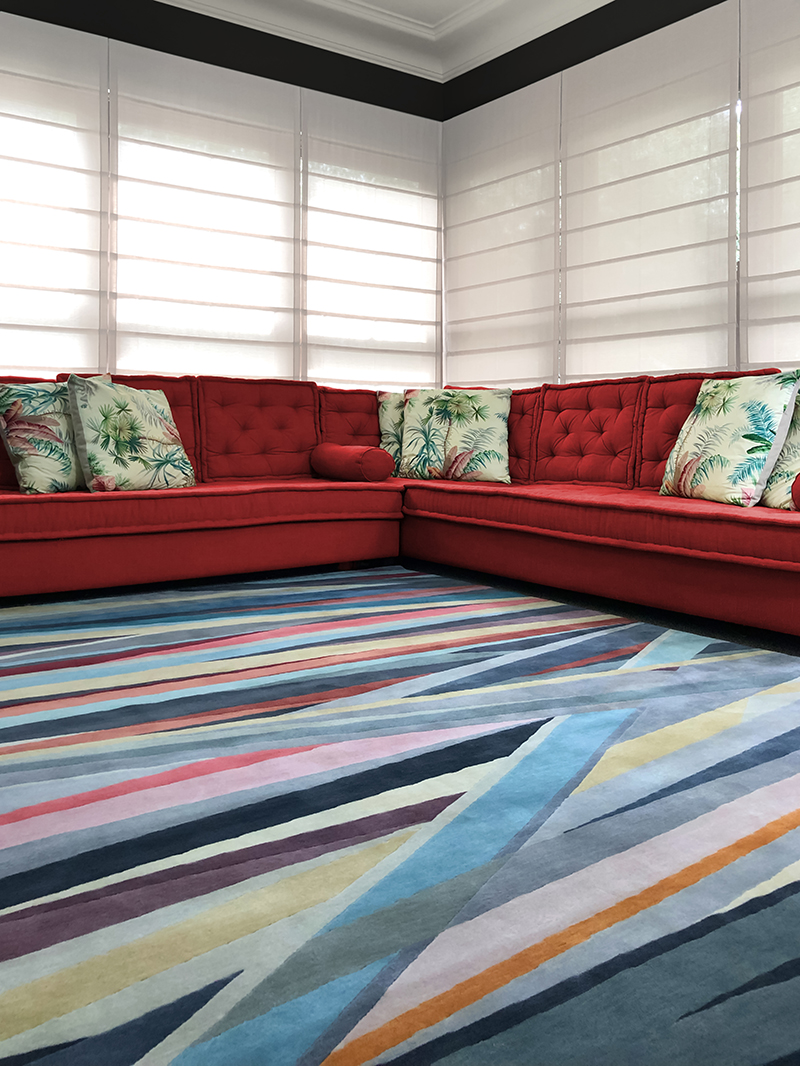 SCANDINAVIAN
Scandinavian style has over time developed two design styles. The first is Swedish Gustavian country style which incorporates a muted colour palette, Carved woods – birch, beech and pine, Barrel back chairs, Sofa benches.
The other is the Scandinavian mid-century designs of the modernist movement that began in the 1930s and is still relatable today. It was born from the basic principles of modernism made with local materials and fusing simplicity, clean lines, flawless craftsmanship and understated elegance. These elements have made it endure and are still relevant and desired today.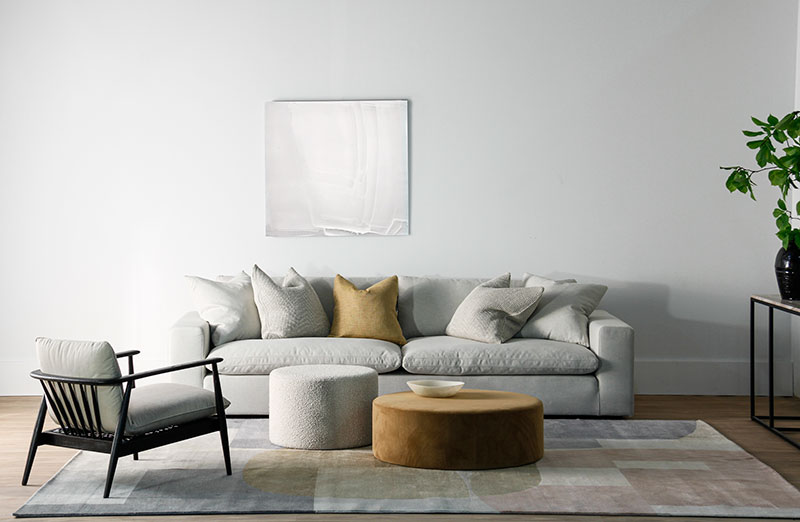 COASTAL
Coastal interiors blur the line between indoors and outdoors - or remove it altogether.
Bringing the bright, beautiful and energising aura of life on the beach, coastal style is all about creating a relaxing, airy and cheerful atmosphere indoors.
Milky whites or vanilla tones work perfectly to create a cool, calm backdrop, allowing your colours and accessories to pop up in a subtle way.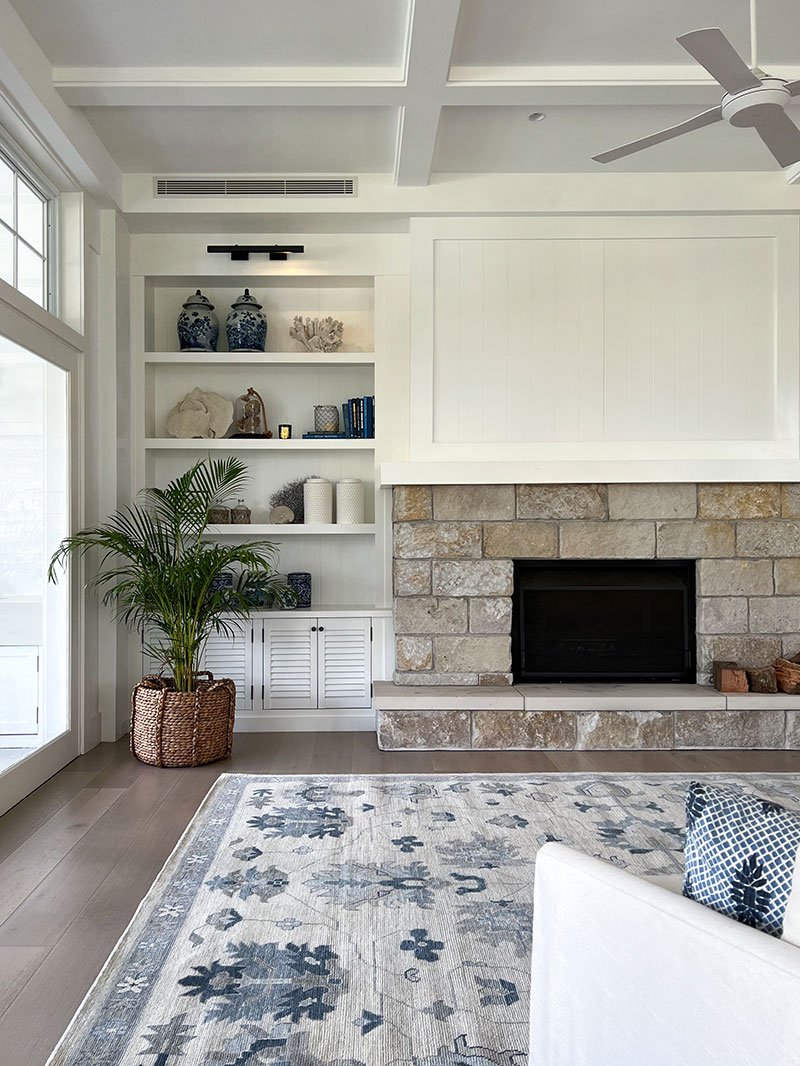 INDUSTRIAL
Industrial design style is often found in lofts or other reclaimed industrial spaces.
Reflecting past usage, it is characterised by open spaces, high ceilings and floor-to-ceiling windows. Because these spaces typically have so much texture in their building elements, a neutral palette is commonly used.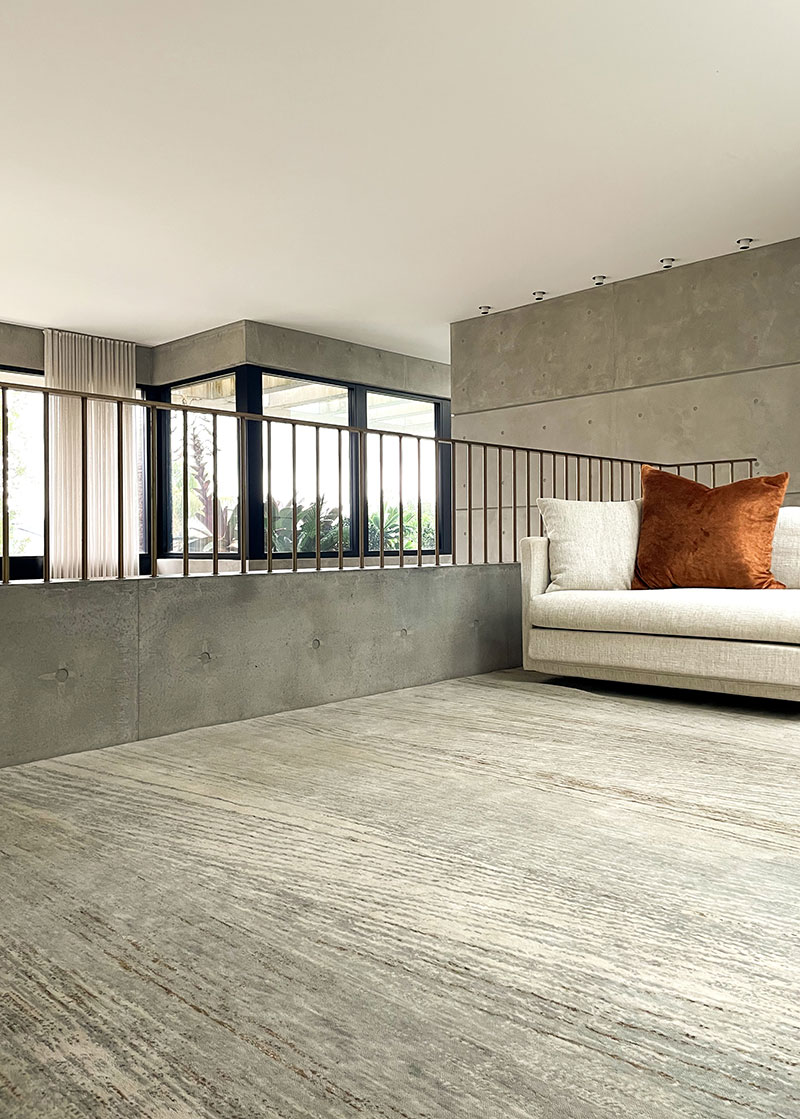 CONTEMPORARY
Contemporary refers to anything of the present moment. It's what you view as being "on trend" right now. By focusing on colour, space, and shape, contemporary interiors are sleek and fresh. In a broad sense, "contemporary" means "living and occurring at this moment, here and now". That is why contemporary style design is ever-changing, meant for those who move with the times and like a regular change of scene.
A few key points that represent contemporary design are Open spaces or open floor plans, use of natural light, neutral colours, metal accent pieces, very light or very dark wood tones, minimal use of pattern, oversized wall art that mirrors the tonal components of the room.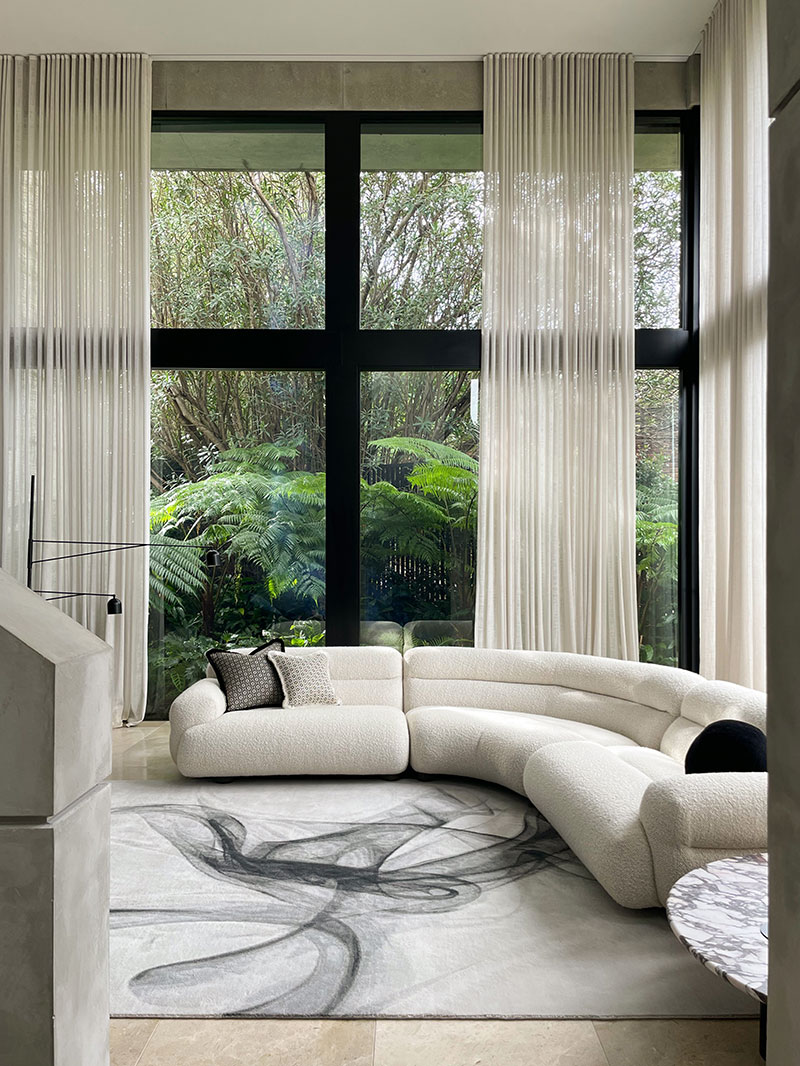 BOHEMIAN
Bohemian living is a lifestyle that embraces all cultures and tends to take on a decidedly ethnic look. A counter lifestyle expression that avoids carefully constructed interior design and, instead, dives into the liberated and nonconformist atmosphere of offbeat beauty and artistic delights. The bold and colourful patterns of India, Asia, Africa and the Middle East feel right at home. The key is to carefully present a purposefully messy look using a mix of colours and a variety of elements like pillows, throws, rugs, tapestry, trinkets and various furniture types without any intention of matching or adhering to a specific style. An updated expression of the style is Boho Chic - a more modern fresh take on the style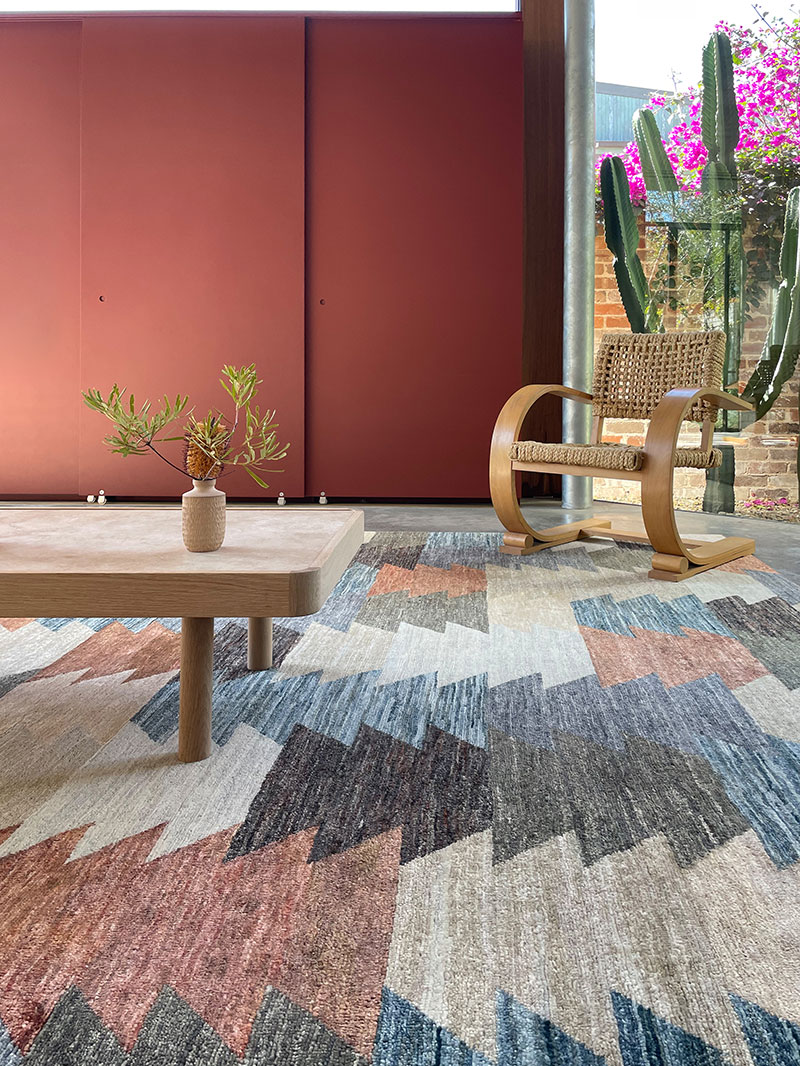 SHABBY CHIC
Shabby Chic decor emphasises vintage-inspired style but, reflecting its creators' femininity, is more focused towards soft and delicate designs. The vintage style gives its furniture an aged appearance from aged distress or created distress in wood composition covered in sanded milk paint showing signs of wear and tear. Fabrics are typically cotton and in whites, creams and pastel colours with cool blue, gentle pink and light mint green being the preferred choices.